50 easy ideas to make more money
If your bank account could do with a bit of a boost, perhaps it's time to think of ways to make extra money. We've teamed up with Moneymagpie.com editor Justine Birtles to come up with 50 ways to do just that!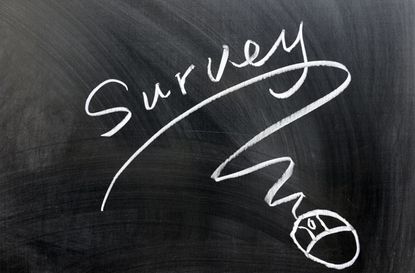 If your bank account could do with a bit of a boost, perhaps it's time to think of ways to make extra money. We've teamed up with Moneymagpie.com editor Justine Birtles to come up with 50 ways to do just that!
Lots of us have been struggling to make ends meet for the past few years. And if you've been scrimping and saving, but things are still tough, then the idea of making a bit of extra cash probably sounds very appealing.
It's actually much easier than it sounds - and you don't need to resort to doing a paper round to make more money (although if you want to, it's a great way to get more exercise too!). There are loads of ways to get some extra income, perhaps you have a skill that you could sell, a room or driveway you could rent out or just some free time that you could use to get paid to take part in market research or doing someone else's ironing.
Here we've got 50 ideas of easy ways for you to make more money. Whether you want a few extra pounds here and there, or you need hundreds more a month, there's something that'll suit you and we guarantee there'll be a few ideas you've never thought of before. Some of these tips are taken as an extract from A Bit on the Side: 500 Ways to Boost Your Income by Jasmine Birtles
Online surveys
Filling out online surveys is a nice little pocket money earner, but don't be fooled by the scammers promising to make you hundreds a day in exchange for a 'small fee'. They usually send you links to the free websites anyway.
How? Sign up to as many online survey companies as you like. Try Swagbucks (opens in new tab) where you can earn reward points which convert into 'Swagbucks' which can be redeemed on giftcards for retailers like Amazon. Also, check out valuedopinions.co.uk (opens in new tab), which pays in shop vouchers.
How much can I earn? Online research pays between 10p and £2 per questionnaire.
Rent out your driveway or parking space
It might sound strange but if you live near a train station, airport, a big city, football stadium or anywhere else where parking is at a premium, you could make some easy extra money by renting your driveway or parking space.
How? There are numerous websites which let you list your location, rates and any restrictions - have a look at parkonmydrive.com (opens in new tab), parklet.co.uk (opens in new tab), justpark.com (opens in new tab) and yourparkingspace.co.uk (opens in new tab). Put ads in local newsagents or local papers advertising your parking space. If you've got a garage and you live in a big city, you might be able to rent it out through a property letting agent.
How much can I earn? Find out what the daily parking charge is at your local train station and offer a competitive rate. Depending on where you live, you could make anything from £10 a day to thousands a year. It's worth bearing in mind that income may be taxable, you should have a written contract and make sure neighbours aren't put out, especially if it's a double shared driveway. Whether you own your property or rent it out, you should also check the terms of your lease, mortgage and insurance.
Mystery shopping
Thousands of ordinary people in the UK make extra money by going shopping, eating out in a restaurant or just popping out for a drink. If you become a mystery shopper, you'll be sent to places like shops, pubs and ticket offices and asked to report back on the service you receive.
How? Register with mystery shopping companies. You'll find a list at moneymagpie.com (opens in new tab).
How much can I earn? Fees per visit vary between companies, but are usually between £6 and £20. Expenses are reimbursed, so your food and drink are paid for if you're at a restaurant.
Walk dogs
Dog walking is an excellent idea if you hate the gym but want to get active. Full-time jobs and busy lives mean that many people don't have time to look after their pets during the week.
How? Pet minding could just be feeding a cat a couple of times a day, or cleaning out smaller animals like rabbits and hamsters while owners are away on holiday. The best way to start is to ask anyone you know who has a pet if you can be of use to them. Once you've gained a couple of contacts, you may find your services are recommended by word of mouth. Also, go to your local vet's surgery and ask whether they would be prepared to put an advert on their noticeboard or in their window.
How much can I earn? Charges depend on your area and what you think people can reasonably afford. You should charge per day for pet minding and per dog for dog walking. For example, dog walkers in London can charge up to £15 per dog.
Life modelling
If the idea of making extra money from just sitting around doing nothing sounds good to you, then life modelling could be just the way to earn a bit of extra cash. Sessions usually last about three hours and you don't have to pose naked! Fully-clothed modelling is also an option.
How? Contact local art schools and adult education colleges for information on how you can offer your services. You can also put ads up in local art schools offering your services. Once you've worked for a few artists or schools, word should get about that you're available for life modelling, which should bring in more work.
How much can I earn? In London, life models make between £7 and £8 per hour for clothed modelling, and between £10 and £11 for unclothed sittings. Expect to be paid 10% less outside London.
Be an extra
Anyone can be a film extra or walk-on. You don't need any acting ability or a particular look.
How? Contact some extras agencies and get yourself on their books. An agency can charge you for taking your photograph and including it in their books, but it should be a low fee. Make sure the agency you sign up with is registered with BECTU (opens in new tab) (the media and entertainment union), as there are rogue agencies that will charge you money to register and then do nothing for you.
How much can I earn? The basic day rate for extras is £83.72, but you can earn up to £200 a day.
Rent a room
If you have a spare room, renting it out on a temporary or full-time basis is a great way to make extra money. You can make up to £4,250 a year from renting a room before you have to pay tax on the income.
How? There are lots of ways of finding people to rent a room in your home, and many of them don't cost a thing. Probably the best way is to tell your friends and colleagues that you have a room to rent. There are also websites that you can post on for free, including gumtree.com (opens in new tab) and roomsforlet.co.uk (opens in new tab). Local newspapers are another good advertising resource, or you could try a local managing agent (but expect to pay a fee).
How much can I earn? It depends on what sort of room you have in what sort of home, and most importantly, where you live. It could be anything from £40 a week for a modest room in the suburbs to around £250 a week if you have a fabulous place in the heart of London.
Work in a shop or cafe on Saturdays
This can be easy work to get if you live near a town with lots of shops or an out-of-town retail park.
How? You can often get weekend work with a shop or cafe simply by going in and asking. There are also employment agencies that provide shop assistants, particularly in large cities.
How much can I earn? Around the minimum wage (£6.08 for over 21s), although if you have experience in a similar area of retail you may be able to earn more.
Deliver
There are all sorts of things that need to be delivered to homes in your area: local papers, leaflets, forms for compiling the electoral roll and so on, all have to be delivered by someone.
How? Many of these jobs are temporary and are often advertised in your local job centre. In London you can be paid to stand at train stations handing out copies of the Evening Standard, Shortlist and more.
How much can I earn? About £5 an hour on average.
Invigilate exams
Your Local Education Authority will often need invigilators for GCSE and A-level exams, and local colleges, universities and adult education authorities need outside invigilators, too.
How? The easiest way to do this at university or college is to be recommended by a person who already invigilates. You can also contact the various exam boards requesting work or you could go direct to the local schools or colleges.
How much can I earn? A half day (i.e. a 3-hour exam) will pay about £45.
Iron
There's a big demand for people who can iron, as it's a particular pet hate of many professional men and women.
How? Look out for adverts locally in newspapers and shop windows, or promote yourself in a similar way. Some people have ironing done regularly, while others may just need it done if they haven't got the usual time to do it themselves.
How much can I earn? £5-£8 a session, but you could try to find a deal offering you payment by the hour.
Care for plants
If you have green fingers and some time on your hands, you could help others in your area have healthy, happy plants all year round and make extra money, too.
How? You can either offer your services as a plant minder for local people when they go away (try a leaflet drop or an advert in a local newspaper). Or, you can offer a plant hire service as well as plant care. This is quite a big business already, particularly in cities where there are lots of businesses that like to have plants in their offices but don't want to look after them. You could set up your own operation if you have a good greenhouse, love plants and have the time to travel round to local offices and homes once or twice a week. To do this, send letters to businesses in your area that you think would benefit from your plant hire and care services. Address your letter to the office services or administrative manager, or the general manager in the case of a hotel. You can also place ads in the small ads sections of the business trade press.
How much can I earn? Anything from £20 a week for looking after the plants in a neighbour's home to thousands a month if you have a good plant hire and care business. A very successful plant hire business would require a van and you'd have to spend quite a bit on plants, growing and care materials.
Work in a bar
This is one of the easiest kinds of evening or day work you can get. Pretty much anyone can do bar work as long as their English is good enough and they can do basic maths.
How? You can often get employment in bars and pubs by just popping in and asking if there's any work available. You can also pick up jobs like these in local papers, magazines and on websites like fish4jobs.co.uk (opens in new tab) and gumtree.com (opens in new tab).
How much can I earn? You'll probably earn minimum wage (£6.08 for over 21s) or a little more for bar or restaurant work.
Fundraising
Be a face-to-face fund raiser. Raise money for charity and get paid for it. Just don't expect to be loved by the public!
How? Some charities are directly looking for fundraisers. Try Shelter (opens in new tab) and Concern (opens in new tab).
How much can I earn? Between £8 and £10 an hour, with the added incentive of a possible raise if you sign up more than the required quota of donors (usually 2 or 3 a day).
Clean
If you know how to dust, wash up, vacuum and polish, then you're in luck, as there is a huge demand for cleaners all over the country, particularly in big cities.
How? You can either go down the private route or through an agency. If you go privately, start by advertising with a card in the window of your local newsagent or in your local paper. Otherwise, look out for adverts from people wanting cleaners.
How much can I earn? £5-£10 an hour, depending on where you are in the country.
Be a poll clerk
This is an important job which many people don't think about. Election day polling stations have to be staffed in order for a government to be elected.
How? Apply to your local authority expressing your interest and they'll put your name on the list. It's better to do this sooner rather than later, so don't leave it until the week before election day. You can also apply to help count the ballot papers in the evening, but be aware that this is pretty frantic work.
How much can I earn? About £230 a day.
Market research
Some companies have a pool of people they can call on regularly to join a focus group. If you're chosen to take part in a group, you'll go to an office and sit around a table giving your opinions on a product or an advert or something similar. It could be anything from electric blankets to ice cream or BMWs.
How? There aren't too many of these companies about and some prefer to find their researchers by cold calling, but you can sign up with Saros (opens in new tab).
How much can I earn? You can make between £30 and £100 for a two-hour session depending on what you're talking about in the focus group.
Psychological research
There are sometimes ads looking for people to take part in psychological tests. The tests are usually pretty easy, involving either brain scans or simple memory exercises. You'll be paid cash for your time and to cover travel expenses, although many centres will only recruit in their local area.
How? Look out for ads in local papers, on student noticeboards and on the internet.
How much can I earn? From around £10 to £60 per session.
The school run
More and more working parents need someone to pick up and care for their children between the end of school and the time they get back from work. You don't have to be a qualified nanny to do this.
How? You could either sign up with an agency or advertise your services in a newspaper or newsagents. You'll need to have an up-to-date CV with no gaps in it that are not explained, a copy of a police check (which you can get through your local police station), copies of relevant certificates and written references. You should also have an up-to-date first aid certificate. You'll be more likely to find work if you've got a driving license and a car.
How much can I earn? You should earn a minimum of £5 an hour, but if you live in London or have to care for more than one child, it might be more.
Sell your hair
Extensions, wigs and hair pieces are increasingly popular and many are made out of real hair. European hair is particularly popular, so if you have long, flowing locks and were going to get them cut anyway, why not make extra money out of your tresses?
How? The main buyer of real hair for wigs is wigsuk.com (opens in new tab). You send your hair, tied in a ponytail, to them and if they can use it, they'll pay you for it. If not, they'll send it back. It doesn't matter what colour your hair is, but it must be at least 10 inches long, and must have no chemical treatments at all (like colouring or perming).
How much can I earn? You'll get paid bet between £3-£5 per ounce, longer hair will get the highest fees. You're not going to get rich by selling your hair, but if you were going to get it cut anyway, why not make a bit of extra money?
Babysit
If you've got a way with children, or have kids of your own, babysitting is an excellent way to make extra money.
How? You can offer your services by word of mouth, you could put an advert in a local newsagents or newspaper or you could join an agency like Sitters (opens in new tab) which places babysitters with families all over the UK. If you're going to go through an agency, you'll need some childcare qualifications or experience in childcare.
How much can I earn? Rates will vary depending on where you live and how you get the job, but on the whole babysitters are paid a minimum of £5 per hour, rising to £10 an hour in central London and on bank holidays.
House sit
House sitting involves living in someone's house while they're away, so you'll get free accommodation in return for taking care of their home. You're also making the property safer by being there, as it'll be less likely to be burgled. You'll have to keep things clean and tidy, and you might have to do some gardening or look after a pet.
How? You can start house-sitting and minding for your friends, family and neighbours, but it's easiest to house-sit regularly by registering with an agency like Trusted House Sitters (opens in new tab).
How much can I earn? Between £120 and £150 a week.
Grow fruit and vegetables to sell
If you have green fingers and a nice big garden, you could making extra money selling surplus fruit, vegetables and flowers to individuals, shops or at local farmers markets.
How? Grow more fruit or vegetables than you normally would and when they're ready to sell put a notice on your front gate to attract passers-by. You could also put adverts in local papers or sell the produce at a local farmers' market.
How much can I earn? It depends on what you sell and how much of it. Anything from a few pounds a week if you just have some spuds to sell, to hundreds a week if you have a large garden and you sell from your front gate or from a market stall.
Run a Bed and breakfast
If you have a few extra rooms in your house, you could run it as a bed-and-breakfast hotel. There's more work involved than just renting and more legal requirements, but it can be a good way to make extra money from your home.
How? First, decide whether there is demand for accommodation of this sort in your area. For example, do you live in a place that attracts lots of tourists? Is there a local theatre that has actors needing a place to stay for a few weeks at a time? If you live in a dull town, nowhere near transport, where nothing really happens, it might not be worth bothering. If you think it's worth it, register your business with your local tourist authorities to attract custom. Contact local theatres and colleges and make sure you're on their list of recommended places to stay.
How much can I earn? It depends on where you are, what you're offering, how many bedrooms you've got and how often they're occupied. It could be anything from a few hundred to a few thousand pounds a month.
Become a driving instructor
There are various schools of driving such as the British School of Motoring (BSM) (opens in new tab), which allow instructors to use their names as a franchise. But if you prefer, you could run your own part-time business training people in your own car instead.
How? If you're a good, safe and confident driver you could become a driving instructor in your spare time, although you will have to devote some time and money to it at the start. To qualify as a Department of Transport Approved Driving Instructor you need to pass three exams and meet certain requirements, such as holding a full British driving license for a minimum of four years. Once you have the qualifications you need, you can decide whether you want to work for yourself or become a franchisee. If you choose to work for a bigger company, you'll have to pay a certain amount each week to them, but you'll get a brand new dual-control car and they'll help you find students, too. If you run your own operation you'll need to buy a car with dual controls.
How much can I earn? Normal rates are around £15 - £26 an hour, depending on where you are in the country.
Offer a holiday home for pets
If you love animals and have a fairly big house or lots of land, you can make a fair amount of extra money offering holiday homes for pets.
How? Put an ad in the local newsagents and put the word about that you can take animals in your own home. If you already have a dog, you'll probably meet other dog owners while out walking, so talk to them. And you could also put an advert in the local vet's practice.
How much can I earn? For pet-sitting at home you can probably negotiate a price of £50-£200 per animal per week. Keep the costs down by getting the owner to provide enough food and litter for while they're away.
Rent out your house