B&M is selling a 12ft children's trampoline for a bouncy bargain price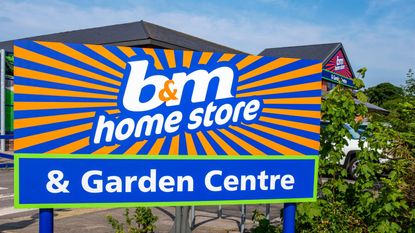 (Image credit: Alamy)
B&M is selling a 12ft children's trampoline for a bouncy bargain price.
B&M is selling a 12ft children's trampoline for under £200 and it will help them burn off their excess Easter energy.
With the nights getting lighter and spring on its way, B&M has launched its children's toy selection and one bargain to be had is its 12ft trampoline which it's selling for £180.
Its enclosed trampoline is a steal when compared to pricier versions on sale by the likes of John Lewis which are retailing at £470.
View the 12ft trampoline and enclosure here - £180 from B&M (opens in new tab)
What better way to get fresh air and great exercise than to bounce up and down on your very own trampoline. It is super tough and safe so you can rest easy - children can have lots of safe, fun exercise outdoors. The galvanised steel frame ensures the trampoline is long-lasting. Easy assembly and disassembly.
Features:
Super strong springs for an amazing bounce
Suspended netting system for added protection
Extended poles for extra safety
Padded steel frame
Max user weight: 100kg / 220lbs (Approx.)
Suitable for ages 6+ years. To be used under the direct supervision of an adult.
For anyone who hasn't done their research when it comes to buying a trampoline, here are the main features to look out for (opens in new tab) from safety (opens in new tab) including whether you want a sunken trampoline.
Trampolines are ranked one of the best cheap outdoor toys for 2021 (opens in new tab) and are considered a great value for money for the amount of fun that can be had on them.
Especially during lockdown (opens in new tab), they're a great way to get the children away from their TVs and video games.
Most trampolines come with a net on them which will, in most cases, prevent your child from falling off the side of the trampoline, but it is still important to be sure that your children don't go too near the edge of the equipment, to minimise the risk of their feet or hands getting trapped, or slipping down the sides.