How to switch energy suppliers and get the best deal
Millions of British Gas customers face rising energy bills this winter - could it be time to switch your supplier?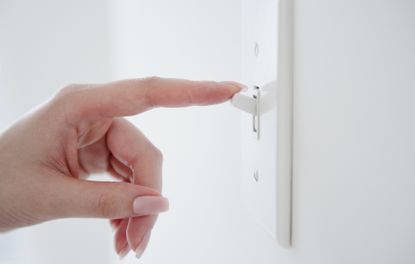 When was the last time you checked your energy suppliers to see if you were really getting the best deal?
While it's not possible to check for price comparisons at the moment, since gas prices are rising (opens in new tab) and electricity bills are going up, it's normally a great way to save money on your energy every month.
There are so many changes to the energy industry, it's hard to know if you really are getting the best deal for your home. We're keeping a track of the latest developments and how they could impact you - and we have all the advice you need if you do decide to switch. It's worth checking to see if you're on the cheapest tariff every six months.
Fixed or variable tariff deal?
Fixing your energy bill means that you have a guarantee of how much you will pay for gas and electricity until the contract ends.
It is a bit of a gamble because if prices go up, you will have saved money but if prices go down you will be locked into a contract paying more.
You often have to pay a fee to leave - so only fix if you're sure about the deal.
Variable deals are more likely to go up - so it's worth doing your research before moving.
How do I switch energy suppliers?
Once you've decided on the type of energy deal you want (fixed or variable) you can use a comparison website like energyhelpline.com (opens in new tab) to find the cheapest one for you. Energy Helpline compares ALL UK energy suppliers, it's simple to use and can save you a lot of money. Many people who have never switched before could save up to £458 a year.
You'll need your most recent bill and your last annual one if you have it. This is because you need to know what tariff you're on now and how much you're spending to compare all the tariffs on the market effectively.
When you've selected the deal you want to proceed with you can fill in the application online. Some switching websites or providers will allow you to call them if you prefer to do it over the phone.
Your application is then sent to the energy firm who will contact your old supplier to inform them that you're moving.
You will them be sent out a new contract with the terms and conditions - this could be via post or email.
Can I change my mind?
Yes! There is a 12 to 14 day cooling off period, depending on the company, in which you can cancel the switch.
Can I save extra money?
Yes! Some firms offer a discount for paperless billing and for customers who pay by direct debit. Do your research and find out if this is the case.
How long will it take?
At present, the process takes between two and six weeks but the government recently announced that it wants to encourage firms to reduce the time to 24 hours. First Utility, a small energy supplier, has already committed to this timescale.
Can I switch suppliers if I have a smart metre?
Having a smart meter won't affect your right to switch energy suppliers whenever you want. So if you've had a smart meter installed but you want to switch, you can still do so.
You may, however, find your smart meter stops working and reverts to being a traditional meter. If this is the case, you might have to go back to giving regular meter readings to your new supplier. Some suppliers may opt to replace your smart meter with a standard meter, because they're not equipped to deal with your exact model of smart meter.
Cashback
Don't forget to check with a cashback website, like Quidco (opens in new tab) or TopCashback, before you switch to see if there is a deal you can use to earn money when you switch.