The surprising way you can speed up your home WiFi signal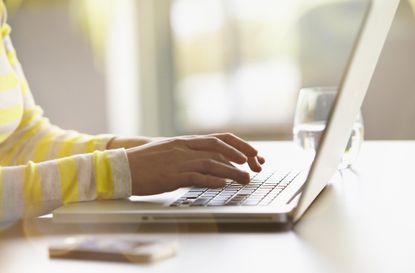 (Image credit: Getty)
With most people self-isolating at home right now, WiFi signals are expectedly seeing an effect.
In an effort to slow down the spread of global pandemic COVID-19, government advice has seen those who are able to set up and work from home under instructions to only leave the house in certain situations.
Since last week the population have only been allowed to leave the house to buy food and medicine (though as infrequently as possible), go outside for one form of exercise per day, or if you are a key worker.
And with schools across the country currently closed too, it means that many families are in the house together all suddenly using household provisions and services that previously didn't have that much of a strain on them.
MORE: How to keep your kids entertained at home if you're self-isolating or self-distancing
And one such provision that is getting most of us through this bout of self-isolation is home WiFi.
Wireless internet in the home is the main service that allows us all to work from home.
And if that wasn't enough, it's the one thing keeping us connected to friends and loved ones that we are unable to see, as well as providing us with our only source of entertainment in the form of TV, Netflix, online shopping and social media.
MORE: The 46 best Netflix series and shows to get you through lockdown!
But as the current backbone of most UK households, home WiFi us expectedly under strain, with many of us experiencing slower speeds and frequent cutouts.
So a new report from media regulator Ofcom has given us an insight into how to improve our signals – and there's one surprising household appliance that could be slowing you down.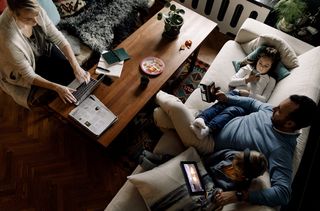 "Did you know that microwave ovens can also reduce wi-fi signals?" said Ofcom in their report.
"So don't use the microwave when you're making video calls, watching HD videos or doing something important online."
Who would have thought!
MORE: This hack can help you save money on TV during the UK lockdown
They also advised that we should be aware of devices we're not using, adding, "The more devices attached to your wi-fi, the lower the speed you get.
"Devices like tablets and smartphones often work in the background, so try switching wi-fi reception off on these when you're not using them."
Still experiencing a slow signal? Try these tips to speed up your home WiFi...
Tips to improve home WiFi speed:
For your virtual meetings, try and avoid times that other people might be crowding the lines. Opt for quarter past or quarts to meeting times, as they're less popular.
Use wired internet if possible to put less strain on your wireless router
Avoid keeping your router near electronic devices that could interfere with the signal. Position somewhere where it has space, rather than near baby monitors, cordless phones, TVs and monitors and (believe it or not) dimmer switches.
Parenting advice, hot topics, best buys and family finance tips delivered straight to your inbox.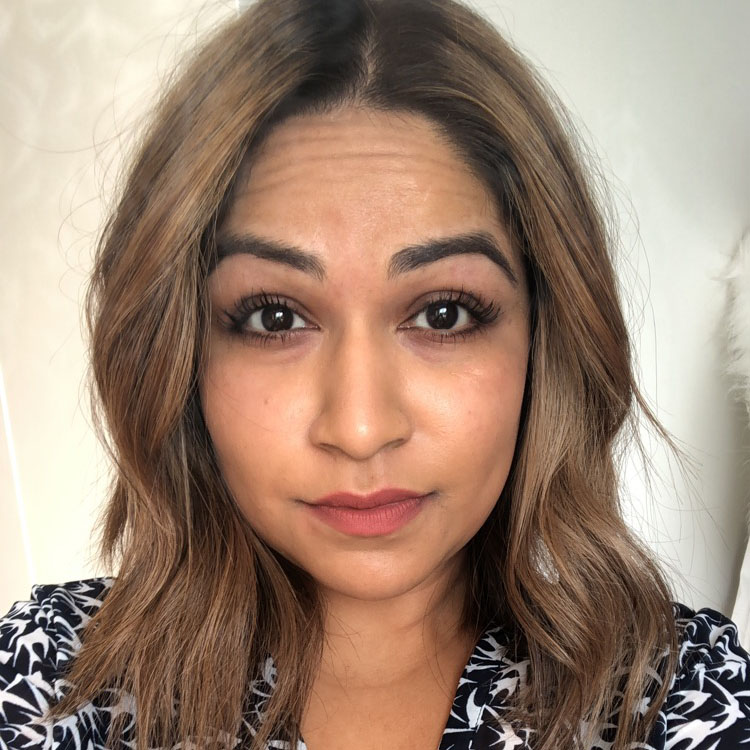 Aleesha Badkar is a lifestyle writer who specialises in health, beauty - and the royals. After completing her MA in Magazine Journalism at the City, the University of London in 2017, she interned at Women's Health, Stylist, and Harper's Bazaar, creating features and news pieces on health, beauty, and fitness, wellbeing, and food. She loves to practice what she preaches in her everyday life with copious amounts of herbal tea, Pilates, and hyaluronic acid.