Shop Smart, Save Money: Everything you need to know about the bargain show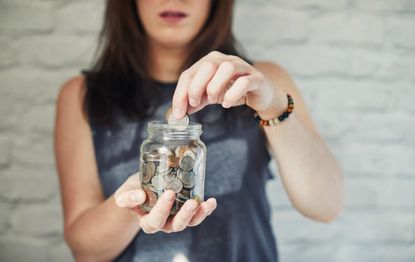 Shop Smart, Save Money is Fiona Phillips and Gaby Roslin new TV show and you can expect some great bargains if you're tuning in...
We all love a bargain, so you can imagine how excited we got when the duo released the third season of their bargain-hunting show.
Here's what you need to know...
Shop Smart, Save Money: what is the show all about?
Shop Smart, Save Money advises British shoppers how to get the best value for their money and clever ways to save your money.
The show reveals the latest deals and offers, as well as tips and tricks of shopping on a budget and cash-saving advice - right up our street!
Alongside reporter Alexis Conran, the team uncover the week's best deals for shoppers, as well as low-cost family meal recipes and ways to lower your bills.
Two shoppers every week are challenged to save as much money as possible on their weekly shop, and you will be surprised at how much they manage to save.
You can even get in touch with the team via their Facebook page to ask them for money-saving advice.
Shop Smart, Save Money episode guide
During the first episode, the team help a family cook at Easter Sunday lunch on a budget, and help them save a whopping £1000 from their annual outgoings. Alexis Conran asks how over-priced are seasonal chocolate treats.
The second episode shows how to decorate your house and spruce up your garden for summer, without breaking the bank. The team also help a couple save money while moving house. And, Alexis does some digging into supermarket flowers, finding out which ones last the longest.
The third episode shows the team help a single mum save up for a new car, and Alexis reveals which washing-up-liquid gets your clothes the cleanest for the cheapest amount of money.
The fourth episode shows Gaby and Alexis looking out for money-saving tips for the summer, including barbecue bargains, and the benefits of having a smart meter. The team also travel to Watford to help plan a bar mitzvah on a budget.
The fifth episode reveals how to plan a summer holiday with tips on travel insurance, airport parking, and the cheapest summer breaks this year. The team also head to Surrey to show a family how to halve the cost of a holiday to sunny Marrakesh.
The sixth episode investigates the advantages and disadvantages of booking an all-inclusive holiday getaway. And, the team head to Huddersfield to put on a barbeque on a budget. Alexis puts suncreams to the test to find out which brand gives you the best protection.
When does Shop Smart, Save Money air?
Shop Smart, Save Money premiered on Thursday 18th April and will air every Thursday between 8pm and 9pm for eight weeks.
There have been two series of the show previously, and are available on Channel 5 catch up.
Sibelle Mehmet is a Junior Digital Writer at Goodto.com. She joined the team in April 2019 and was her first job since completing a MA in Magazine Journalism at City, the University of London in the summer of 2019. Sibelle previously interned at a number of national titles including OK!, Heat, Closer, Mother & Baby, and The Times Newspaper magazine. She's written extensively about the latest celebrity, showbiz, and royal news.