Top 10 bargain websites
From discounted and clearance food to free family days out - these ten websites are the essential ones to visit for any busy and cash strapped mum.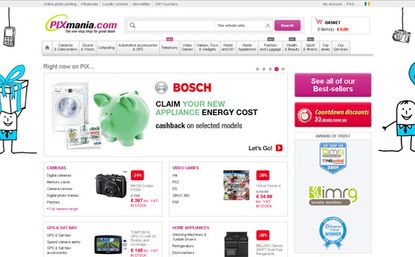 From discounted and clearance food to free family days out - these ten websites are the essential ones to visit for any busy and cash strapped mum.
Do you ever wonder what happens to the things in shops that are in the clearance section but are never sold? Well they go to the big internet heaven in the sky, known as Clearance XL. It's a website that sells approved clearance food, drink and household items on the cheap. You can buy cheap in and out of date food as well as discounted pet food and clothes. Delivery ranges from free to 99p up to £5.99 for a large package - so it depends on how much you order. See all the best Clearance XL offers here.
Pixmania
Electrical goods like cameras, laptops and TVs can be pricey so make sure you're getting the best prices on big name brands. Pixmania.com has brands like Nikon, LG, Bosch and Nokia for you to choose from. It offers free delivery on selected items which takes up to four days to deliver your goods.
LittleBird
LittleBird is a website offering ideas and savings to families on days out, kids activities, parties, as well as fun useful products via daily deals. It's free to join and families can save up to 70% off the recommended retail price.
Groupon
Groupon and other group buying websites, like Living Social and Wowcher, allow you to find City-specific deals. They claim to give you up to 70% off meals, holidays, spa days, beauty treatments and experiences. Always read the terms and conditions carefully because some of the offers might not work for you. For example, some of the beauty treatments deals will only apply to mid-week bookings.
Travelzoo
Although you can't actually buy holidays from them, Travelzoo is really good at finding cheap holidays and travel discounts for you. Its team trawls the internet to find you thousands of deals that are of true value and some great late hotel and flight offers. Sign up to Travelzoo's Top 20 newsletter to get the best bargains from over 2,000 travel companies straight to your email inbox. Don't forget to check offers before buying.
Chemist Direct
Chemist Direct offers savings of up to 90% on everything you'll find in your local chemist. Get beauty products, order prescriptions and buy just about anything you have in your medicine cupboard at this online pharmacy. It offers free delivery on orders over £40. Watch out for the Deal of the Week, Offers and January Sale.
Kayak
Find and book cheap flights, hotels, holidays and hire cares with Kayak. It allows you to search hundreds of travel sites at the same time and its best feature is its price trend tool which tells you when to book based on the historical cost of the flight.
SecretSales
The SecretSales website promises that you'll 'never pay full price again'. It has offers on designer clothes, accessories, beauty and homeware with up to 70% off. Make sure you sign up to the newsletter to take advantage of the website's daily sales.
GlassesDirect
Whether it's glasses, contact lenses or sunglasses you and the family need, Glasses Direct sells prescription eyewear from as little as £19. All you need is your prescription from your optician and if you're not happy with your glasses you can return them free of charge within 14 days. You can also use its Free Home Trial service to get four frames sent to your home to try on before purchasing your glasses - don't forget to send them back within seven days (for free).
Achica
We all love a bit of luxury, gorgeous homeware and a good discount too, and Achica offers just that. The members-only shopping site is free to join and has great bargains on top home brands like Le Creuset, Emma Bridgewater and V&A homeware. You'll also find items for the garden, the kids and holiday offers.
Where to next?
Find out how to get the things you love for free!
10 things you should never buy new