We earn a commission for products purchased through some links in this article.
Image: Facebook/Image: Facebook/ChristineDavidson
A mum from Stornoway, Scotland, has found internet fame after discovering that Calpol is freely available to children on the NHS.
The mum's Facebook post, which raised awareness for other parents and has now been shared over 100,000 times, all began with an ordinary visit to the pharmacy.
After an off-the-cuff comment to the cashier about how expensive Calpol is, the assistant went on to tell her that Calpol, as well as treatments for other minor health problems such as Sudocrem and eczema cream, is available for free on the NHS, under a scheme that's been in place for a decade.
The Minor Ailments Scheme, which was set up in 2006, was designed to help anyone who doesn't need to pay for prescriptions, including children and the elderly, have quick, easy and free access to medication for minor health concerns. It also means that patients do not need to get a doctor's appointment just to get a prescription.
To claim, you need to register with a pharmacy which complies with the scheme (Boots is one of the main ones, and where Christine was when she heard about it) where you will be asked to simply fill out a form.
While all children under 16 are entitled to free NHS presciptions, this scheme was put in place to help parents with low incomes who may need help with paying for every day medicines.
The illnesses which can be treated under the scheme are:
acne
athlete's foot
back ache
cold sores
constipation
cough
diarrhoea
ear ache
eczema and allergies
haemorrhoids (piles)
hay fever
headache
head lice
indigestion
mouth ulcers
nasal congestion
pain
period pain
thrush
sore throat
threadworms
warts and verrucae
And while that may all sound great, an NHS England spokeswoman told MailOnline that the scheme is only really there to help poorer families: 
'These minor ailments schemes were established to provide NHS funded, over the counter medicines to people on lower incomes.'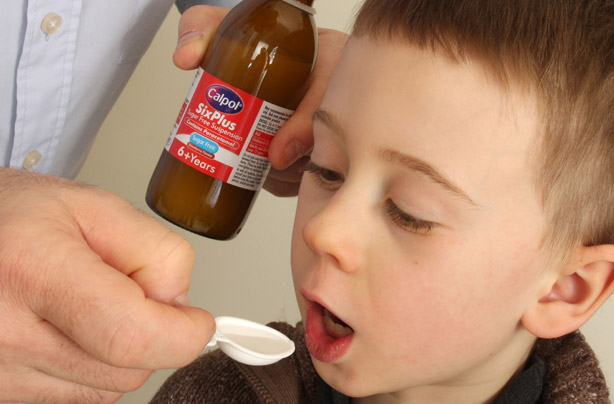 While a spokesman for NHS Salford Clinical Commissioning Group warned, 'Naturally, the NHS budget isn't infinite,' he told the Manchester Evening News.
'If a patient presents with enough frequency to cause the pharmacist concern that they might be abusing the scheme in anyway, then pharmacists are advised to refer that person back to their GP for treatment.'
What do you make of it all? Will you take advantage of the scheme? Let us know by leaving a comment below.