Pat Payne: a winning quality
Pat Payne, mum to Olympic Games swimming hopeful Keri-anne, gives her tale of being a mum to a London 2012 Olympic Games Athlete in her weekly blog. This week, Pat shares her advice for improving a sporting child's confidence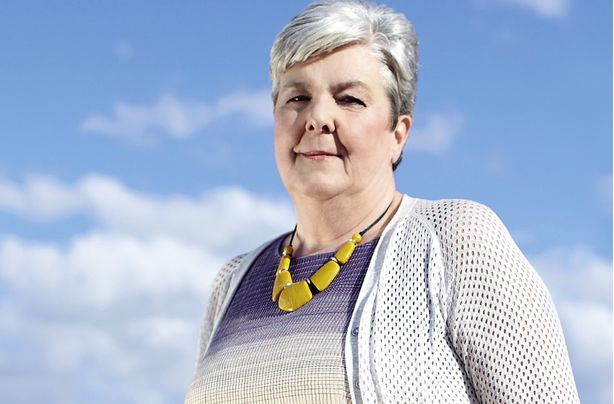 Pat Payne, mum to Olympic Games swimming hopeful Keri-anne, gives her tale of being a mum to a London 2012 Olympic Games Athlete in her weekly blog. This week, Pat shares her advice for improving a sporting child's confidence...
It's less than a month now until the London 2012 Olympic Games and Team Payne are all getting very excited - and nervous. After competing in the Great London Swim and the Great North Swim, Keri-anne is concentrating on staying injury-free and making personal appearances. I still can't get used to seeing her on TV and billboards.
She hasn't always been so confident - in fact, when she was little she would hide behind me if we were with people she didn't know and not say a word. It was funny as we used to call her Miss Chatterbox at home!
Boosting their confidence
Listen carefully Take your child's worries seriously, even if they don't seem very important to you they will be to them.


Get them busy Activities outside school and home will help your child develop at their own pace and will help them to become independent.


Be positive Believing in your child's abilities is a sure-fire way to boost their confidence.
How my shy girl blossomed
Keri-anne was a very shy little girl and people would always comment on it. I never worried or made a big deal about it because I knew what she was really like. At home, she was as loud and chatty as her brother and sister and just needed a bit of reassurance and encouragement from me.
Next time: enjoying mother-and-daughter time
Last week:
Pat shared her tips for feeding a sporting child
P&G - Proud sponsor of Mums
P&G, the company behind your favourite brands like Max Factor, Olay and Pantene has been supporting mums with its products for 170 years. Pat's daughter, Keri-anne Payne is not just a swimmer, she's also proud to be an ambassador for Max Factor False Lash Gold mascara. As an official partner of the London 2012 Olympic and Paralympic Games and the Proud sponsor of Mums, P&G is using its voice to celebrate and reward all mums, and to recognise the important role they play in their families' lives. Find out more at
Holly has over 15 years' experience understanding and creating digital content that people want to read and share. Holly's has created news and lifestyle content for brands, such Now Magazine, Best Magazine and Goodto.com.