We earn a commission for products purchased through some links in this article.
Choosing a baby name is a difficult decision for any parent, but one expectant mother got more than she bargained for when she asked a group of children for inspiration.
Unusually-named Tumblr account 'notdeadbabies' posted a picture, writing: 'My cousin is a preschool teacher and asked her students to suggest names for the baby she is expecting. It went well.'
The image, which shows a display board with baby grows with name suggestions written on them, initially looks very sweet and innocent – until you read the monikers the kids came up with for their teacher, who is identified only as 'Miss Julie'.
Image: Tumblr/notdeadbabies
The names chosen by the class vary from the very normal, with both 'Lucy and 'Gracie' being suggested for a girl, and 'Henry' for a boy, to the extremely abstract, with 'Dog', 'Balloon' and even 'Potato' being thrown into the mix.
What should Miss Julie name her baby?
Girls' name suggestions
Wanda – suggested by Peyton
Lucy – suggested by Lucy
Tiny – suggested by Zayda
Mama – suggested by Easton
Sally – suggested by Jolivia
Strawberry – suggested by Lily
Allie – suggested by Bella
Sawyer – suggested by Mason
Cindy Elf – suggested by Owen Anna – suggested by Emily
Assie – suggested by Reese
Boys' name suggestions
Dog – suggested by Grace
Henry – suggested by Miss Avery
Rooney – suggested by Eli
Balloon – suggested by Nolan B.
Grandma – suggested by Jameson
Peter Pan – suggested by Nolan F.
Racecar – suggested by Garrett
Elephant – suggested by Nathan
Potato – suggested by Evan
There's been no word yet as to whether Miss Julie will be using any of the names the children pitched, but our gut feeling is that she might still need to invest in a few baby name books, just in case…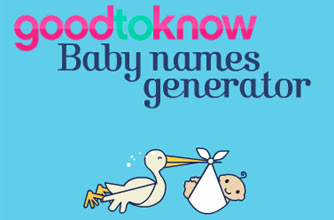 Perhaps Miss Julie could use our baby name generator for inspiration instead?
Did you ask your kids for their input when naming a new baby? What was the funniest suggestion they came up with? Leave us a comment and let us know!