11 retro baby names we'd love to see back in fashion
Step forward Agnes, Ernest and Josephine...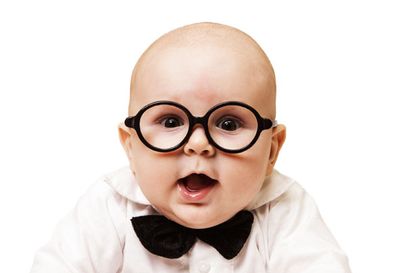 Goodto Newsletter
Parenting advice, hot topics, best buys and family finance tips delivered straight to your inbox.
Thank you for signing up to GoodTo. You will receive a verification email shortly.
There was a problem. Please refresh the page and try again.
Looking for a retro baby name for your new arrival? With so many names out there its hard to make that final decision. We're here to help...
Choosing your baby's name is a big decision. Many parents get so caught up in wanting a unique moniker for their tot that they start adding letters or removing vowels, trying to create the freshest name of the future - but here at GoodtoKnow, we believe that some of the best baby name inspiration actually comes from the past.
There are so many retro baby names that seem to have been lost to the ages, but are actually charming, classic choices - from gorgeous baby Ethel, to handsome little Ernest. Here are 11 old-school baby names we'd love to see back on the radar - would you pick any of them for your little one?
Agnes
Once the most popular girl's name for a whopping 400 years, the name Agnes, which means 'pure', now seems to have fallen out of favour - but we just can't see why! The shortened form, Aggie, is a super sweet choice, and who wouldn't want their little girl to be named after the best character in Despicable Me? Celeb pick: Paul Bettany and Jennifer Connelly chose this name for their daughter Agnes Lark.
Chester
The name Chester was a Top 100 name from the 1880s to 1929, but dropped out in 1995 and hasn't really been seen much since. Originating from the name of the town Chester, we think this old-fashioned choice would work beautifully as a first or middle name. Celeb pick: Davina McCall and Holly Willoughby have both chosen Chester for their little boys!
Marnie
This adorable baby name means 'rejoice', which is certainly something we'd do if we met a little baby Marnie! You could go for the name on its own, or as a nickname for the longer form Marnina - either way it's lovely. Celeb pick: Lily Allen's second daughter is called Marnie (and her first is Ethel, another gorgeous old-school name!)
Ernest
Ernest means 'serious or resolute', making it perfect for a baby boy with something of a grumpy old man face. If you're a literature buff, you could even credit it as a tribute to renowned writer Ernest Hemingway. Celeb pick: We couldn't find any celebs who had chosen Ernest for their son - so it'll certainly be unique!
Josephine
It's rare that you meet a baby Josephine, but we think this French name has a lot of potential left in it. Josephine, which is the female variation of Joseph, has a classy, elegant feel, making it a chic pick for your little girl. Celeb pick: Designer Vera Wang called her daughter Josephine, so it's clearly a fashionable choice!
Wilbur
Wilbur is a German name meaning 'resolute and brilliant' - two things all little fellas should be! The name has had a severe decline in popularity since its peak in the 1880s, but we think it's due a resurgence. Celeb pick: Kate Silverton welcomed son Wilbur in 2014.
Delilah
All together now, 'why, why, whyyy... ' If you can get past the Tom Jones connotation, we think this name has loads of retro charm - and if your girl really ends up hating it, she can always shorten it to the more modern 'Lilah' instead. Celeb pick: Rod Stewart's daughter Kimberley has a daughter called Delilah.
Norman
Fans of the Great British Bake Off will understand why we've got a soft spot for this choice, as there was a brilliant contestant called Norman in the 2014 series. The name, meaning 'northerner, Norseman,' peaked in popularity in 1931 - surely it's time it made a comeback? Celeb pick: Unbelievably, we couldn't find any famous baby Normans! This needs to change, expectant mamas...
Polly
Polly is apparently an English derivative of the more popular 'Molly', and another name that was most popular in the 1800s. It's a beautiful, traditional choice for a baby girl - the only peril is that she might often be asked to put the kettle on... Celeb pick: Coronation Street actress Kym Marsh is the proud mum of a Polly.
Winston
A strong, patriotic name that instantly conjures up images of Churchill, this name literally means 'wine town' (but of course your little one won't know that!) It's unsurprisingly not ever been as popular as it was during World War II again, but we think there's life in this name yet. Celeb pick: Winston was the choice actress Billie Piper made for the birth of her first son.
Henrietta
Henrietta means 'estate ruler', so you could be setting your daughter up with a career as a property mogul! It hasn't been picked by many parents in this century, but we don't know why - the shortened versions, Hettie or Etta, are gorgeous as well. Celeb pick: American TV host Carson Daly called his daughter Etta, but we can't find any famous Henrietta's - yet!
Parenting advice, hot topics, best buys and family finance tips delivered straight to your inbox.
Trusted, informative, and empathetic – GoodTo is the ultimate online destination for mums. Established in 2007, our 15-year-strong archive of content includes more than 18,000 articles, 1,500 how-to videos, and 7,000 recipes.