On the PTA? Here are 13 school fundraising ideas to try today (imagine if #10 were mandatory)
Coming up with school fundraising ideas can be tricky sometimes, here are some ideas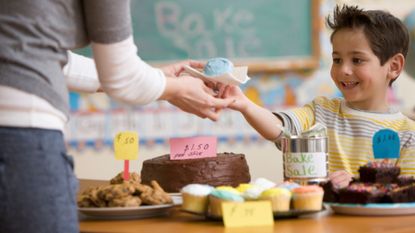 (Image credit: Getty Images)
School fundraising ideas are always needed because schools are after every penny they can get their hands on these days.
Government spending cuts, increased energy bills and cash-strapped council budgets mean that many primary and secondary schools are facing a funding crisis - on a national level.
Here at Goodto we share advice and information on everything school-related, from the best school shoes to when you must apply for a primary school. Plus, one parent describes how moving her son to a different primary school was the best decision she ever made.
Parent and Teacher Associations (PTAs) - some are called 'Family and Friends of the school' - are crucial in raising cash to fund special projects, buy sports equipment or repair crumbling buildings. There are hundreds of fundraising opportunities for schools to take advantage of, from holding quiz nights and cake sales to organising school fayres and movie nights.
We've got 13 school fundraising ideas here that are guaranteed to raise cash and can be adapted to suit any school event or seasonal celebration.
13 school fundraising ideas
1. Non-uniform day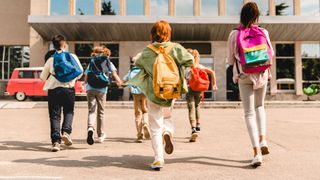 Kids love non-uniform days - sometimes called 'tag days' - as it gives them the opportunity to relax, have fun with their outfit and show off their true personalities. It also gives parents a break from the relentless uniform washing! Ideally, try to schedule a non-uniform day for the end of the week for a rebellious and fun vibe. You can even combine it with more of our ideas below. To raise funds, ask each child to bring in a small donation if they can, such as 50p or a pound.
This idea can be adapted for Christmas jumper day, wear pyjamas to school day, and even crazy hair day. The options are endless, so you can have two or three every term if you like.
2. Bric-a-brac or jumble sale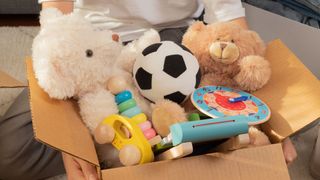 Everyone loves a good old clear-out! A bric-a-brac or jumble sale is an excellent fundraising opportunity for schools and gives parents a great excuse to get rid of old items such as toys, games and books. If the weather is fine, you can hold it outside or set it up in the school assembly hall. To raise funds, you could ask everyone to donate items and use all the proceeds for the PTA, ask for a small entrance fee, such as £1 per person, ask sellers to commit to sharing a percentage of their takings, or charge a small fee to hire a desk or 'stall'. There are loads of different ways to do it, so have a think about what your school community might prefer or ask around.
Mum Jayne writes, "Our PTA jumble sale was brilliant, and we ended up raising £1,000 for new school games equipment. Loads of parents who don't normally join in with PTA events got involved this time because they could see the benefit of getting rid of stuff!"
3. Organise a school fayre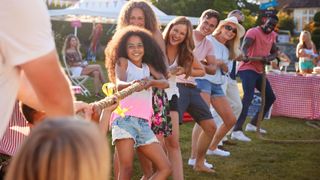 A school carnival or fayre is a fun community event, and you can raise funds in loads of different ways. You can charge entry or sell drinks and refreshments throughout the event.
Why not rent a bouncy castle and hire a DJ to liven up the atmosphere, or have activities such as sack races, ring toss, and face painting that everyone can enjoy?
The more people attend, the more you'll raise, so get parents to spread the word and advertise the event online, as well as putting up posters locally.
4. Art sale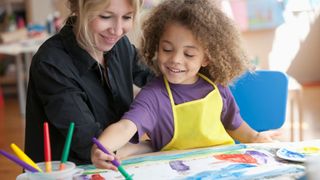 Why not host a student art show to display your students' masterpieces and give parents the chance to purchase their little Van Goghs' artwork? Gather submissions across mediums - paintings, drawings, sculptures and photographs - and bulk buy cheap frames from Ikea or the pound shop to give them a professional finish. You can even have art-related events for hands-on fun, like face painting and clay sculpting.
5. Organise a raffle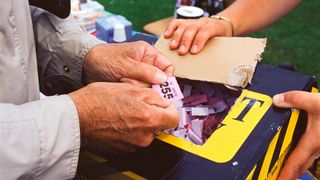 It's an oldie but a goodie. School raffles can provide lots of fundraising opportunities for schools if you get enticing prizes and donations from local businesses. The best way to run a raffle is as an activity at an existing event, so you don't need to get a license to run one.
Mum Joanne says, "Our Christmas raffles every year are a huge draw. Parents in each class are asked to donate items in certain colours, such as red, green, gold or silver. Things like tins of biscuits, alcoholic drinks, chocolate and toiletries. Then, the PTA make up gorgeous colour-themed hampers with the items as raffle prizes. I've never won one though! Maybe this year..."
6. Get the kids to hold a car wash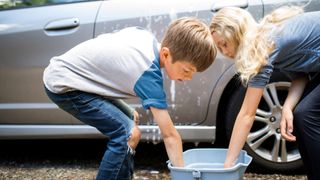 A great one for the summer months: organise a car wash and set the kids to work! All you need are a few buckets, sponges, car shampoo, and access to a water source. A car wash is a very cost-effective event that can take place at the school, maybe during another occasion like the summer fair.
7. Hold a 'thon' event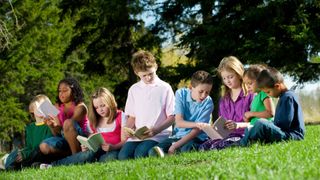 Read-a-thon, game-a-thon, dance-a-thon... there are lots of fundraising opportunities for schools with an event that pledges a certain amount of hours to one activity. If you're holding a read-a-thon, combine it with National Book Day and ask students to get sponsored per hour, per chapter, or per book. It's much more fun than a sponsored silence!
Liz Reading, Director of Marketing and Admissions at Radnor House Sevenoaks, tells Goodto how an annual climb raises significant funds for her school. "Our annual Big Climb run by The Friends of Radnor House, our parent-led fundraising group, sees families climbing one of the UK's three peaks to raise funds for our House and School charities. This year, more than 200 members of the Radnor community climbed Scafell Pike in the Lake District together, raising over £16,000."
After 8 years living in Asia, where she worked as a Marketing Consultant for a travel magazine and lifestyle publisher, Liz returned to the UK with her young family. She began working in schools' marketing at two renowned Prep schools in Kent and completed her diploma in Schools' Marketing and Admissions from AMCIS. When not at Radnor House, Liz enjoys running and walking with the family cocker spaniel, Toto.
8. Movie night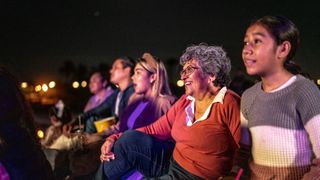 Sell tickets for parents and kids to watch family-friendly movies in the school assembly hall or outside in the playground. Most schools already have the kit to screen films, so all you have to do is sell some snacks and refreshments. Popcorn is a great choice as it's super cheap to make. Ask parents to bring blankets, cushions or deck chairs for a comfortable viewing.
PTA leader Thelma says, "Movie nights at our school are a regular thing - we usually hold one or two every term. They give us a chance to enjoy quality time with our school community while also contributing to our children's education – it's a win-win for families and funds!"
9. Hold a plant sale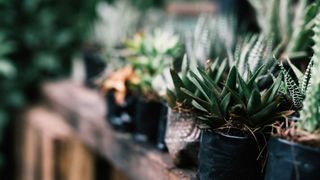 If your school has a gardening club, why not ask the students to sow seeds in time for a plant sale in spring? Or ask green-fingered parents to donate indoor and outdoor plants for selling. Just like a jumble sale, you can charge per table, charge for entry or ask for a percentage of the profits.
10. Hold a talent show for parents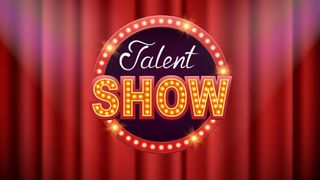 Showcase the hidden talents of parents at your school and put on a parent talent show. The kids will love watching their mums and dads show off (or make a fool of themselves), and you can charge admission fees and sell snacks and refreshments.
11. Try crowdfunding online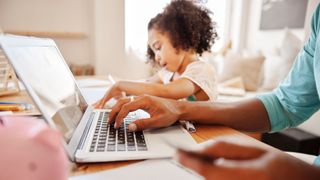 More and more schools and organisations use crowdfunding platforms, such as GoFundMe and Kickstarter, to promote their fundraising projects and get multiple donations. You can have a specific project in mind, such as a new play area or performance space, or you can have a general school page for donations. Bear in mind that the more specific you are about your goals and the amount you need to raise, the more likely you are to get donations.
12. Hold a quiz night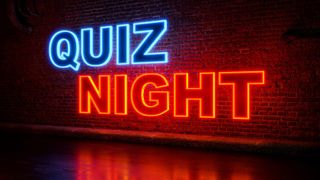 A quiz or trivia night is a fun way to bring the school community together and raise money for a good cause. Make sure your quiz has enough variety to engage every generation, from pop culture questions for the kids to history and geography questions for the older crowd. You can make it a BYOB event or even partner with a local brewery to sell beer during the event. Just be sure to check your local licensing regulations first.
You can charge admission or charge teams to enter themselves into the quiz. Be sure to have some good prizes on hand for the winning team.
13. Hold a cake sale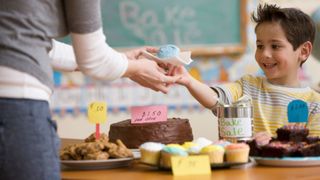 There's nothing simpler or easier than organising a cake sale in your local school. You can have a general cake sale, a themed bake for Christmas or Halloween, or you can even tie it in with Bake Off if you like. This is a guaranteed cash-raiser, so ask your parents to dust off their aprons (or get down the supermarket) and bring a selection of cakes and bakes in for everyone to purchase.
Mum Henri writes, "I never have time to bake for my son's cake sales so I always send him in with a shop-bought cake or tray of muffins. Strangely though, I do always seem to find the time to nip in and buy some at the end of the school day! Odd, that!"
How can teens raise money?
Although teenagers can take part in every activity we've described so far, they can be notoriously unenthusiastic about school events. With that in mind, here are some ways you can get your teenage students involved in fundraising for their school:
Mine their online expertise: Get teenage students to come up with ways to market or promote fundraisers and events on TikTok or Insta. Give them free rein to create quirky videos and memes and you might even have a viral hit on your hands.
Reward them for their time: Find ways to thank teenagers for giving up their time and effort for the school, such as extra credit or a homework 'pass' for an evening.
Let them take the lead: This might seem like a scary proposition, but your teenage students are more likely to get involved in something if their peers are organising it, and you're more likely to have an event that actually appeals to the student body. The result? More school funds.
Why do schools fundraise?
While state schools are funded by the government in the UK, the funding they receive isn't enough to provide everything that pupils need, such as student supplies, extra-curricular activities and specialist equipment. Fundraising allows schools to bridge these gaps and provide a better education and experiences for students; in other words, they rely heavily on fundraising to thrive.
Fundraising also allows schools to afford nice-to-have items not covered by the school budget, such as additional computers and tech, playground equipment, digital devices, etc. While government funding can cover basic field trips and activities, many 'non-essential' activities can be overlooked without extra cash, such as music, drama and sports.
As we've seen with the current RAAC crisis in state-funded schools, many do not have the funds to repair crumbling buildings or upgrade facilities that are out of date or deteriorating, such as computer or science labs, school canteens or changing rooms.
The cost of living crisis has also added pressure to schools, with many providing meals, laundry services, uniforms and even toiletries to students whose families are struggling. None of this comes under a school budget.
While all of this can sound depressing, there are benefits to school fundraising that go far beyond just raising cash. Having a dedicated group of people to organise events that involve teachers, parents, and children helps to foster a deep sense of school community and reminds everyone that they have a part to play in helping their school to thrive.
Fundraising has another role to play, says Liz Reading, Director of Marketing and Admissions at Radnor House Sevenoaks. "Our support of charities allows our pupils to gain a broader perspective and a greater sense of their role in making a difference," says Liz. "Pupils and staff engage with the cause and build meaningful relationships. By acting selflessly for the benefit of others, they develop a sense of pride in their achievement and an understanding of the value of helping others, of being kind and selfless."
What sponsored events can children do?
The possibilities for sponsored events are endless. All you have to do is think of an activity the kids enjoy and organised a sponsored event around it! However, some work better than others, as times and tastes change. Sponsored silences were all the rage when I was growing up, but they seem rather old-fashioned and mean-spirited now, though many parents and teachers may disagree.
It's a good idea to ask the children what they'd like to do. In between the suggestions of ice-cream eating and Fortnite-playing, you may even find a gem of an idea that could be a roaring success in terms of participation.
In the meantime, here's a list of suggested sponsored activites to get you started:
fun runs or walkathons
skipping, hula hooping or dancing
sleepovers in the assembly hall
bike rides
skydives (teachers, parents and kids 16+)
healthy eating month
swimming
spelling or reading
How to market/promote your school online to help raise funds
If you're in charge of promoting your school online to raise funds, there are many ways to engage more donors and increase participation in fundraising activities. Liz says working with local community groups or sports groups can help to market your school's cause for a start. "Our relationships with local groups allow us to share details via their social media."
Here are a few more ideas for promoting your school's fundraising activities:
If there isn't one already, create a dedicated area on the school's website for fundraising news and events and use social media to direct people to that area.
Keep your audience updated with good news about fundraising, forthcoming activities and requests for volunteers to help out. You can also post videos, case studies and pictures of how the school has benefitted in order to show how important fundraising is to help the school thrive.
Provide personal shout-outs to donors if you have them, and help them to feel like a valued part of the school community.
Get pupils and teachers to share their stories on how fundraising for certain projects has changed their classroom equipment or lunchtime play experience, for example.
If you create crowdfunding campaigns, use social media, videos, and personal stories to get your campaign to go further. Ask local news sites, community sites and social media community groups to help share your campaign.
Is your little one gearing up for their first day at school? Here's how you can get ready too, with 19 great first-day traditions, what to look out for when buying school uniforms and loads of healthy packed lunch recipes.
Parenting advice, hot topics, best buys and family finance tips delivered straight to your inbox.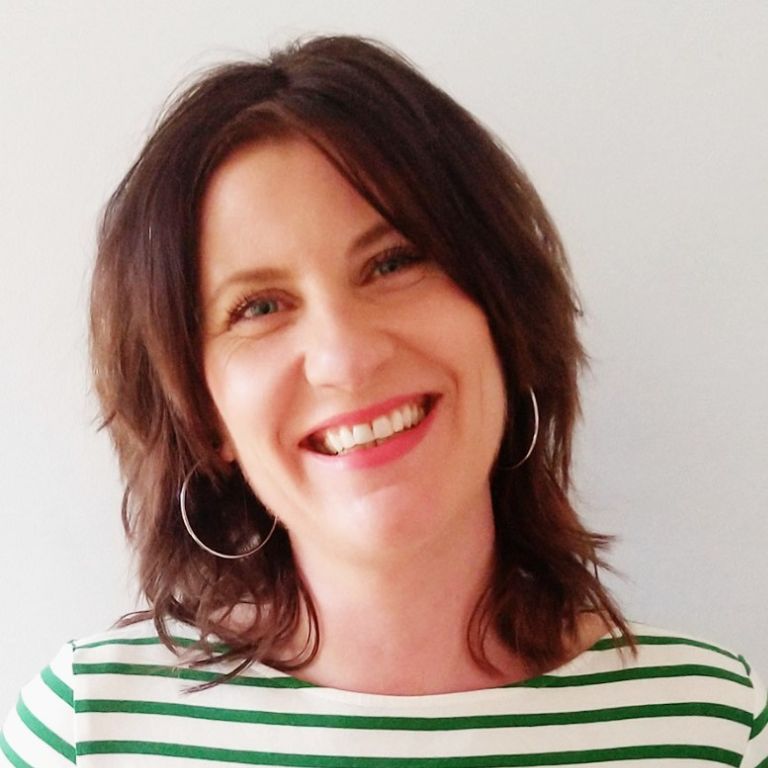 Joanne Lewsley is a freelance copywriter and editor who creates parenting, health and lifestyle content for evidence-based websites, including BabyCentre, Live Science, Medical News Today and more.