Amazon's October Prime Day deals are cool but we've found hotter deals for parents elsewhere
Toy and nursery deals at M&S, John Lewis, Boots, and more are giving Amazon's October Prime Day deals the side-eye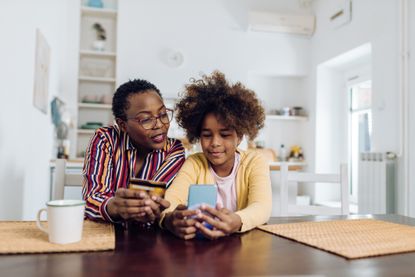 (Image credit: Getty Images)
It's Amazon Big Deal Days - also known as yet another Prime Day - but some of the best toy deals are actually to be found elsewhere if you know where to look.
Welcome to ANOTHER Amazon Prime Day sale with the promise of bargains galore. Everywhere you go today, from the internet to social media, you're likely to be bombarded with the message that you should buy this thing quick, while Amazon's deals are still live. We get it - we spent hours pulling together this guide to the best Prime Day toy deals and serving up some tasty toy deals to tempt you with so we're not anti-Prime Day.
Yes, it was Amazon Prime Day just a few months ago but October Prime Day deal events are officially a thing now. This one's called Amazon Big Deal Days and while there are some good toy deals to be found at Amazon right now - the Barbie Dreamhouse which is HALF PRICE is a brilliant example - there are a few disappointments too. No chance of a mega Prime Day Nintendo Switch deal, despite our fervent wishes - though there were a few deals on popular Yoto and Tonie audio boxes (check out our Yoto Vs Tonie article to make your decision).
This is why, as a shopping editor who has been covering Prime Day deals since the first event in 2015, I think it needs to be said that Amazon isn't n-e-c-e-s-s-a-r-i-l-y the place to shop when you're hunting for a family-friendly bargain. Amazon Big Deal Days are great for tech and gadgets but for deals on the top Christmas toys - not so much. Prime Day sales are brilliant if you're after an affordable air fryer or other kitchen gadget but if you're hunting deals for parents, such as the best prams and cot beds - Amazon might not be the one.
Top toy sales live now
Instead, it's worth looking at the other brilliant sales that are live right now too including Boots, M&S, John Lewis, and Argos. But who has time for that, we hear you cry. Luckily, that's what we're here for; we've rounded up some of the best Prime Day deals we've spotted. But - whisper it - they're just not at Amazon.
Our favourite Prime Day deals for parents (not from Amazon)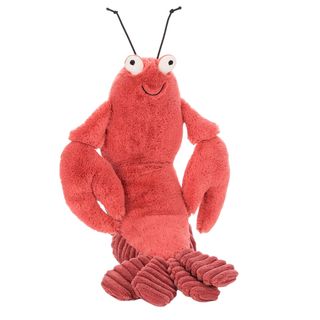 1. Jellycat Larry Lobster Plush Toy - £28 | Anthropologie
Whether you're shopping for a cute and cuddly gift for a new baby or looking for a soft toy to add to your little one's collection of furry friends, Jellycat plushies are the best - and even the Royal kids love Jellycat toys! Larry isn't on offer for Prime Day so he's £39.93 at Amazon - but more than a tenner cheaper at Anthropologie.
---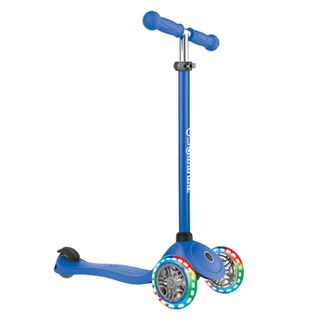 2. Globber Primo Lights Scooter - was £54.99 now £38.49 | John Lewis
There's nothing like the freedom that riding a scooter brings when you're a kid. And this three-wheeled one is kitted out with LED lights so your child will be glowing as they roll. It's on sale for just under £45 at Amazon, but you could save £6.50 if you purchase it from John Lewis with free click and collect.
---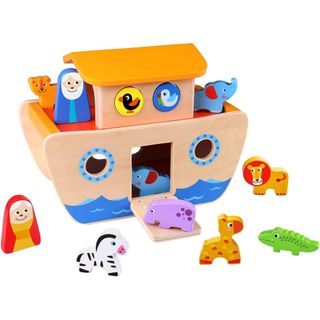 3. Wooden Noah's Ark, was £19.99 now £13.33 | Boots
At Boots, you can save up to one-third on selected Tooky Toys, including this wooden Noah's Ark. It's down in price to £13.33, which is a saving of £6.66 at Boots. Over at Amazon, it's £15 and billed as their lowest price in 30 days with 29% off but it's still better value if you buy it from Boots.
---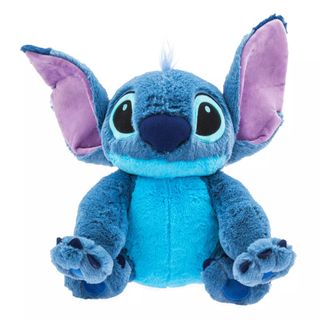 4. Disney Store Stitch Medium Soft Toy - was £23 now £15 | Disney
How can you resist that fuzzy little face? Made with super-soft fabric, this Stitch toy is perfect for cuddling – wherever, whenever. It's machine-washable too, in case there are any accidents! This cuddly character is priced at £23 at Amazon but you can grab him at the Disney Store and save yourself £8.
---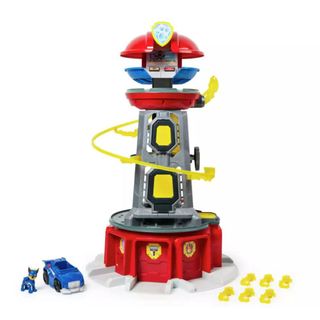 5. PAW Patrol Mighty Lookout Tower - £70 | Argos
Standing at an impressive two and ¾-feet tall, the ultimate PAW patrol HQ gives kids the perfect playtime lookout. Buyers have called the toy 'sturdy' and 'great for the imagination' so it's a thumbs-up from us. Prices on Amazon start at around £91, so you're saving over £20 by shopping for this at Argos.
---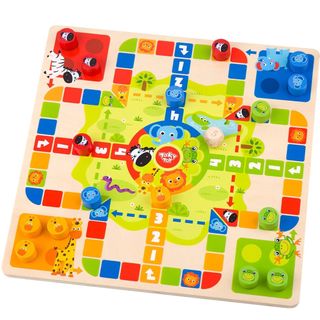 6. Tooky Toy wooden 2-in-1 Chess and Snakes and Ladders - was £9.99 now £7.49 | Boots
Another Tooky Tots bargain from Boots that would make a lovely gift for a little one. Over at Amazon this is priced at £11.99, making the Boots toy deal a better choice for this classic wooden toy.
---