Vicky Pattison reveals the baby advice Kelly Brook has given her following tragic miscarriage
The Geordie Star is now aware that putting off kids until she's in her late thirties might come with downfalls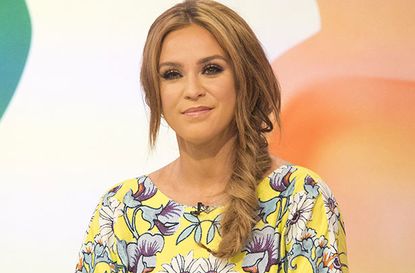 Vicky Pattison has revealed that a conversation with Kelly Brook has made her consider starting a family earlier.
The Geordie Shore star's admission comes after Kelly, 38, bravely discussed her miscarriage on Loose Women, explaining how she may have 'made different choices (opens in new tab)' about having a baby in her twenties had she known she would struggle to conceive in her thirties.
'She said to me that she didn't know that she wanted children in the early stage of her career and she was focusing on different things when she was younger,' Vicky told the Daily Mail.
'But sadly now that it has become the right time she doesn't know if having children is going to happen to her and that is scary.'
Vicky continued: 'I suppose I am not in a dissimilar situation to Kelly although I am a little bit younger. However I am not going to leave it until my late 30s, and it has made me more aware of how you shouldn't leave it too late.'
The 30-year-old - who recently decided to postpone her wedding to fiancé John Noble - went on to tell the publication that although she's aware delaying kids can have its pitfalls, it's unlikely she'll be hearing the pitter patter of tiny feet any time soon.
'Right now I have my career and the life that I love and I have worked so hard to cultivate it and it has taken precedence and you do have to embrace that,' she added.
'I feel like I am more ready and less opposed to having children but at the moment it's a scary concept that feels that is very much in the distant.
'But at the same time I am aware of not leaving it too late and so in a couple of years would be a good time I feel.'