9 beautiful ways to remember your baby
Touching ways to honour a child who died in pregnancy or infancy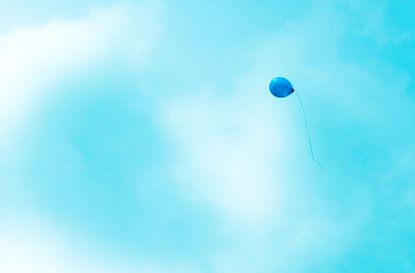 Whether it's through miscarriage (opens in new tab), stillbirth (opens in new tab), or a death in early infancy, the loss of a baby is an incredibly traumatic experience.
You can seek guidance and solace in friends and family, or professional support such as counselling, but there are also some steps you can take personally to help yourself process your grief and honour their memory.
Plant a tree or flowers
Watching a plant grow can be a beautiful reminder of the life you treasured, particularly if they have a sense of symbolism - many parents choose forget-me-nots, for instance. You could also press any flowers you received at the time.
Wear a locket
Whether you tuck in a lock of hair, small photograph or scan or any other keepsake, a locket is a lovely way to keep your baby with you as you go about your day-to-day life.
Create a keepsake box
Some NHS hospitals provide this service after a miscarriage (opens in new tab), but it depends on your area. If you don't get offered one, you can make your own; from a first outfit to a pregnancy test, what you include is up to you.
Name a star
Naming a star is a sweet way to remember anyone special who is no longer with you - and will bring their memory to mind any time you look at the night sky.
Light a candle
Every October, neonatal charity Sands holds the Wave of Light (opens in new tab) event, where participants light candles to mark Baby Loss Awareness Week. However, lighting a candle outside of this can still be a personal ceremony to help you through a difficult time.
Get a tattoo
Miscarriage tattoos (opens in new tab) are growing in popularity, and mums (and dads) find comfort in knowing that the artwork is on them permanently. Even if it wasn't a miscarriage you suffered, similar designs and tributes could be used in other circumstances.
Write about (or to) them
For some, it's a diary that they find soothing, others prefer to write a letter directly to their child. Either way, getting your thoughts out on paper can be very therapeutic.
Ask for a certificate
If you lost your baby before 24 weeks gestation, you may not automatically be offered a certificate, but there are campaigns encouraging hospitals to issue some kind of certification for loss at any stage. NHS trusts are advised to develop their own systems, so if you would like some kind of documentation, ask them what is available in your region.
Fundraise or donate
What better why to honour your baby that to raise money for an amazing cause in their name? There are loads of ways to drum up support for a charity you feel connected to. Not sure who you want to help? Sands, The Miscarriage Association, and Tommy's are all organisations that provide support for people in the same situation, so could be the perfect place to start.
Everyone processes their experience differently, and you may not want to do some or any of these things. If you've lost a baby and feel you need additional support with your mental or physical health, seek advice from your healthcare professional.
Trusted, informative, and empathetic – GoodTo is the ultimate online destination for mums. Established in 2007, our 15-year-strong archive of content includes more than 18,000 articles, 1,500 how-to videos, and 7,000 recipes.