What to do when you find out you're pregnant - 11 must-do steps when you see that positive test
What to do when you find out you're pregnant is broken down in our checklist of practical steps to take next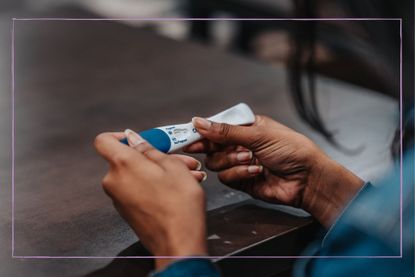 (Image credit: Getty / Future)
Goodto Newsletter
Parenting advice, hot topics, best buys and family finance tips delivered straight to your inbox.
Thank you for signing up to GoodTo. You will receive a verification email shortly.
There was a problem. Please refresh the page and try again.
Wondering what to do when you find out you're pregnant is totally normal, there are no obvious instructions, but don't worry - we've got your back.
There will be lots of new pregnancy speak and terminology during the next nine months, such as the 'first trimester', which is the first day of your last period and lasts until the end of week 12. Taking care of yourself physically and mentally during the first trimester is crucial as it can be the hardest as there are lots of things to do, such as booking your first appointment with your midwife, managing those early pregnancy symptoms, and looking after your mental health, you and your partner or family will chart new territory over these next few months.
Editor's note
At Goodto, we know that not all families are one mum and one dad and that they come in all shapes and sizes. We invite all our users to take information from this article that is useful to them.
Such as surging pregnancy hormones. These can mean mood swings that are fast and frequent, and you're likely to feel more tired than usual. This can result in a rollercoaster of emotions, which is entirely normal.
There are so many more things like this to be aware of, so we've made things easier with our handy checklist of the most important practical steps you can take once you get that positive test.
And to ensure you're paving the way for a smoother pregnancy, we've got tips on looking after yourself physically and mentally, from staying active and eating well to booking your antenatal classes and making the most of your birth partner if you have one.
What to do when you find out you're pregnant
1. Book in with your midwife or GP
Contact your midwife or GP to arrange your first midwife appointment or booking appointment. This should usually happen before ten weeks of pregnancy but can happen anytime between 8 and 12 weeks.
"If you have an existing medical condition or take medication, it's important to discuss this with your GP or specialist as soon as you find out you are pregnant," says Dr Adiele Hoffman, Medical Advisor at Flo Health. "This is so they can help you understand if any medication changes or extra monitoring are needed."
The appointment lasts about an hour and will cover your health, lifestyle, and what support you have in place at home. Your midwife will also perform various tests, including height and weight measurements, blood pressure checks, and blood tests. They'll give you information on pregnancy development, diet, exercise, antenatal care, breastfeeding, and available benefits.
You'll also receive your maternity notes, containing important health records and contact details. Depending on where you live, these may be written notes in a folder, or you might have access to them digitally. Your booking appointment is a good time to discuss any worries with your midwife. They're there to listen and support you, and there's nothing they haven't heard already, so don't be afraid to ask.
Dr Adiele Hoffman is a GP and medical advisor at Flo Health. She has over a decade of experience in family medicine, and sexual and reproductive health.
2. Start taking folic acid and vitamin D
Taking folic acid is crucial for a healthy pregnancy, so it's best to start as soon as you begin trying for a baby or discover you're pregnant. Folic acid is vital in preventing neural tube defects, including spina bifida. Take 400 micrograms (mcg) daily until the end of your first trimester (12 weeks).
Dr Adiele Hoffman has more on the importance of folic acid in early pregnancy. "In your baby's early development, it helps to form the neural tube, which forms the brain and spine and can help to prevent some major birth defects. Some people are at higher risk of having a baby with a neural tube defect (for example if they take certain medications like anti-epileptics) and will be advised to take a higher dose of folic acid."
Vitamin D is essential for you and your developing baby's bone and muscle health and can help support their immune system too. During pregnancy experts recommend taking a daily vitamin D supplement containing 10mcg.
3. Ask about any vaccinations you need
While getting vaccinated is a personal choice, certain vaccines against Covid, flu, and whooping cough can safeguard you and your baby's health.
Rest assured, these vaccines are considered safe during pregnancy, as they are 'inactivated' and do not contain live versions of the virus. They offer valuable protection against these illnesses. If you have any questions or concerns about vaccinations during pregnancy, talk to your GP or midwife.
4. Learn about normal pregnancy symptoms and more serious ones
Pregnancy symptoms can start early, so it's worth knowing what's in store. Nausea, indigestion and heartburn, tiredness, and back pain are common early pregnancy symptoms, while severe abdominal pain, heavy vaginal bleeding, and fever are not.
Dr Adiele Hoffman warns that pregnancy symptoms can vary from person to person and even from pregnancy to pregnancy. "There's no way to predict how your first trimester will leave you feeling," she told us. "The most common first-trimester pregnancy symptoms include a missed period, spotting, light cramping, tender boobs, nausea and vomiting, tiredness, headaches, needing to pee a lot more, acne, and mood swings. You might also experience more unusual symptoms, like nasal congestion and a metallic taste in your mouth."
Adiele advises seeing your doctor if "you experience severe pain, vaginal bleeding similar to a period flow, a fever exceeding 38C, fainting, and dizziness, continuous vomiting or diarrhoea, and the sudden swelling of one of your legs or arms, causing ​​it to feel heavy and ache (look out for red or warm skin in the affected area)."
Knowing the warning signs that something might be wrong is essential so you can reach out for help if needed. Always talk to your midwife or GP if you're worried about pregnancy symptoms.
Mum Fran suffered from fibroids during pregnancy and told Goodto how she knew something was wrong straight away. " I experienced severe abdominal pain on one side in the middle of my pregnancy and I ended up in A&E twice," says Fran. "Despite medical staff telling me the first time that they couldn't find any problems, I persisted until they did a scan, and they discovered existing fibroids had enlarged, causing the pain. If I didn't know about normal pregnancy symptoms, I might not have had the courage to find out what was really wrong."
5. Find out what food and drink to avoid now you're pregnant
You may have heard that certain cheeses are off the menu now that you're pregnant, but which ones? And what other food and drink should you cut down or out now you're expecting? The NHS has plenty of advice on its site about what to avoid, including:
Cheese: Avoid mould-ripened cheeses like brie, chevre, and camembert, and soft blue-veined cheeses like Danish blue, gorgonzola, and Roquefort, unless they are cooked through until piping hot. Stay away from unpasteurised soft cheeses made from sheep and goat's milk. Unpasteurised or soft-ripened dairy products have a slight risk of containing Listeria bacteria, which can lead to listeriosis infection.
Eggs: Avoid raw or runny eggs without the British Lion Quality stamp on the shell. These eggs are less likely to have salmonella, which can cause food poisoning.
Meat: Avoid liver, raw or undercooked meat, and pates. Cook all meat thoroughly until piping hot. Liver and pates can contain high amounts of Vitamin A, which can harm your developing baby, while raw or undercooked meats can contain parasites that cause toxoplasmosis.
Fish: Avoid raw fish and shellfish to prevent food poisoning, and don't eat shark, swordfish, marlin or other fish with high mercury levels. Limit oily fish such as sardine and mackerel to two portions a week, as they can have pollutants in them.
Alcohol and caffeine: There is no safe amount of alcohol you can drink during pregnancy. That's why medical experts agree it's safest to give it up entirely while pregnant. Limit your caffeine intake to 200mg per day, which is about two mugs of coffee, as high levels of caffeine can increase your risk of pregnancy complications, including miscarriage.
6. Sign up for antenatal classes
It may seem early, but antenatal classes can fill up quickly, so it's worth checking out what's available in your area and getting booked as soon as possible.
Antenatal classes help you prepare for labour and birth, and they can give you and your partner confidence in looking after your newborn. They also introduce you to other parents-to-be at the same stage of pregnancy as you.
New mum Gayatri tells Goodto that if it wasn't for antenatal classes she would have felt isolated during pregnancy and early motherhood. "Meeting a bunch of women, all at roughly the same stage as me, was amazing. We all bonded straight away and continued to meet up as our babies were born, sharing tips and supporting each other. I'm not sure I could have coped without my antenatal friend!"
Some antenatal classes, such as those available on the NHS, are free, while others can be expensive. You can do more than one type of antenatal class if you want. Ask your midwife about antenatal classes near you or search online.
7. Look after your physical health
Staying physically active during pregnancy can help you to manage your weight, get better sleep and boost your mood. If you already have a regular exercise routine, you can continue that as long as you feel comfortable.
If not, try working more physical activity into your week when you can. UK guidelines recommend around 150 minutes of moderate exercise a week, but you can start with as little as ten minutes at a time. Brisk walking, dancing, taking the stairs and cycling all count. Just be sure you don't undertake any activities that can 'bump the bump,' such as contact sports.
8. Look after your mental health
Pregnancy can have a significant impact on your mental health. The Royal College of Obstetricians and Gynaecologists says 1 in 5 women develop a mental health issue, such as anxiety or depression, during pregnancy or in the first year after birth. Partners can be affected too, with 1 in 8 reporting low mood.
"Mood swings are one of the early signs of pregnancy, experienced as early as a few weeks after conception," explains Dr Adiele Hoffman. "If you're feeling anxious or depressed, you're not alone. These are the most common mental health concerns during pregnancy. They can be understandably difficult feelings to navigate, so if you need support, don't hesitate to reach out to loved ones or your doctor."
While it's normal to experience a wide range of emotions during pregnancy, if you or your partner feel overwhelmed, sad, or anxious, don't hesitate to seek help sooner rather than later.
Calming breathing exercises, meditation, or exercising can all help to boost your mood. But if they don't - talk to your midwife or GP. They can refer you for talking therapy, counselling, or medication. Remember, you don't have to face these challenges alone - reaching out for support is vital.
9. Read up on your maternity benefits and know your parental rights
Time to find out what you are entitled to. Regardless of your employment status, you are entitled to free prescription and dental care during pregnancy and the first 12 months after your baby is born. Simply ask your GP or midwife for a Maternity Exemption form (FW8). And try following some experts on social media, such as author and mum Tobi Asare.
There's good news for employed pregnant women with average earnings of at least £123 per week and at least 26 weeks of work with their employer. You are entitled to a year's maternity leave plus maternity pay from your employer under the Statutory Maternity Leave and Pay. You'll receive Statutory Maternity Pay (SMP) for 39 weeks out of your 52-week maternity leave. You might be entitled to Maternity Allowance as an alternative if you're not eligible for SMP.
If you get certain benefits or are under 18, the Healthy Start scheme offers free milk, infant formula, vitamins, and fruits and vegetables to support your health and your baby's well-being.
If you or your partner receive benefits, such as Universal Credit, and your baby will be the only child under 16 in your family, you might be eligible for the Sure Start Maternity Grant (or Best Start Grant in Scotland). This one-off payment of £500 can help cover some of your baby-related expenses.
You also have the right to paid time off for attending antenatal appointments. This includes midwife appointments and any other appointments your doctor recommends, like parenting or relaxation classes. Your partner can also take unpaid time off to accompany you for two appointments.
You can learn more about your benefits and rights during pregnancy at the GOV.UK website.
10. Step away from the cat litter tray
We get it cats can be like family, a good hug from our fluffy pet can lift your day, and that's still okay to do just don't clean their litter box.
Feline poop is filled with bacteria and parasites. According to a study from the Centers for Disease Control and Prevention, one in particular, Toxoplasmosis, is particularly dangerous to expecting mothers. If you contract it, you may never know until you begin having complications with your pregnancy. A miscarriage or stillbirth is possible.
11. Avoid hot tubs and jacuzzis
Though relaxing, the high-heat environment of hot tubs, Jacuzzis, and saunas may be too dangerous for expecting mothers. In fact, research suggests that using a hot tub or jacuzzi during your first trimester may double your risk of miscarriage. Soaking your body in hot water can raise your temperature and potentially cause problems with baby, including increasing the risk of birth defects.
Get more advice and information with our pregnancy week-by-week guides, discover how your baby is developing and get a head start on choosing your baby's name with 200 of the most unusual baby names for boys and girls.
Parenting advice, hot topics, best buys and family finance tips delivered straight to your inbox.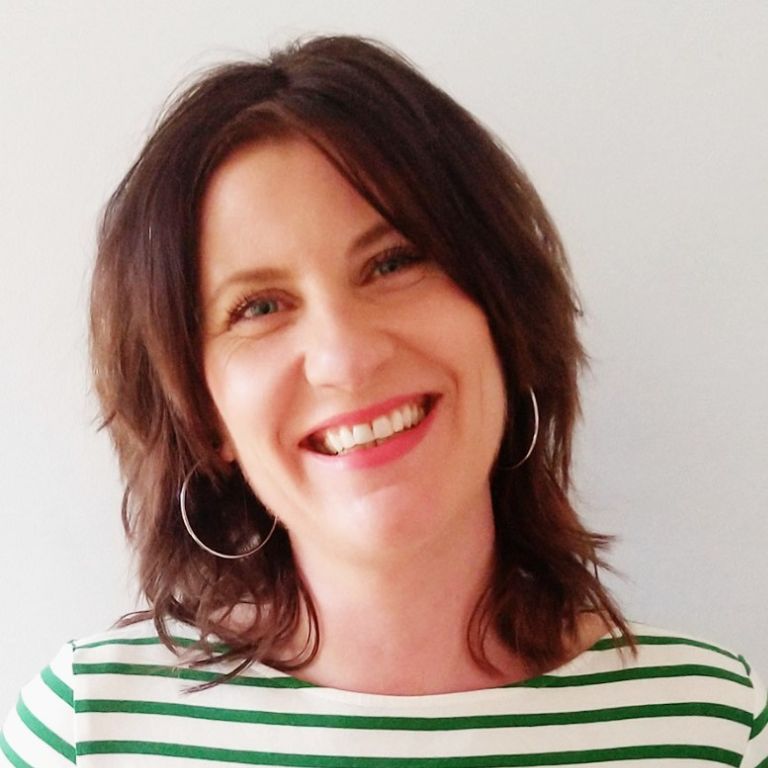 Joanne Lewsley is a freelance copywriter and editor who creates parenting, health and lifestyle content for evidence-based websites, including BabyCentre, Live Science, Medical News Today and more.