Where is hot in February? 20 European breaks and family beach holiday ideas
Jet off somewhere warm this month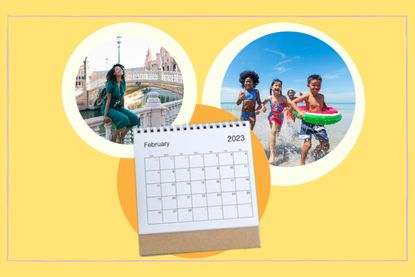 (Image credit: Future)
Seeking sunshine and warmer weather? We've asked the experts for where is hot in February.
Whether you're looking to jet off for half term or simply want to reward yourself for getting through January, the second month in the calendar year is a time that can lend itself to travel. Add to this the added perk of it not being peak holiday season and you might be surprised with some of the offers up for grabs too. "February is an underrated time to get away," says Elizabeth Rhodes (opens in new tab), travel specialist and Head of Communications at Antler Luggage. "It can offer some good deals as it's the European off-season and can be a lovely time to explore destinations that can feel too hot and crowded later in the year."
We've checked the forecast and shared top holiday destinations in February, be it a city break in Europe or a beach holiday for all the family. Plus we've asked the experts for tips on how to save money on your holiday (opens in new tab) from finding the cheapest flights (opens in new tab) to learning how to sit together on a flight for free (opens in new tab).
Where is hot in February? 20 warmest destinations
Phuket - Thailand (33.1°C)
Cancun - Mexico (32.3°C)
Singapore - Republic of Singapore (31.6 °C)
Port Louis - Mauritius (30.1°C)
Kingston - Jamaica (30°C)
Barbados - Caribbean (29.2°C)
Castries - St Lucia (29°C)
Santo Domingo - Dominican Republic (28.9°C)
Cape Town - South Africa (27.3°C)
Honolulu - Hawaii (27°C)
Sydney - Australia (26°C)
Melbourne - Australia (26.7°C)
Auckland - New Zealand (24.2°C)
Orlando - USA (23.1°C)
Miami - USA (26°C)
Morocco - Marrakech (20.7°C)
Cairo - Egypt (20.5°C)
Tenerife - Canary Islands (21.3°C)
Funchal - Madeira (18.8°C)
Seville - Spain (18.1°C)
We've checked average temperatures via the Met Office (opens in new tab) to find the hottest places in February. Phuket in Thailand tops the list as the hottest holiday hotspot for February 2023 with temperatures above 33°C. Mexico, Mauritius, Jamaica and Singapore also boast temperatures in the thirties this February.
Where is hot in February in Europe?
Those wanting to travel somewhere hot in Europe this February should consider Spain, Portugal, the Canary Islands and Cyprus. These holiday hotspots have proven to have warmer temperatures at this time of year.
"February is an excellent time to feel the sun," says author, presenter and travelprenuer Sonya Barlow (opens in new tab). "Southern areas will be the warmest, and I recommend the south of Portugal, Spain, the Spanish Islands and France."
If you're looking for a city and cultural holiday in Spain this February travelplanbooker.com (opens in new tab) recommends the Andalucía area - including Granada, Seville and Córdoba.
Luxury travel expert Jessie Moore (opens in new tab), founder of travel blog Pocket Wanderings (opens in new tab), agrees. "If you're after a sunny European city break then head to beautiful Seville in Spain. Average highs in February are around 18°C," she tells us. "It may not be sunbathing weather but there will be sunshine, warmth and far less rain than the UK.
"Seville is also a fantastic destination for solo travellers, due to most attractions being walkable, the friendly locals and the safe streets."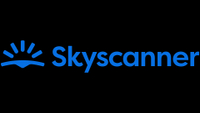 (opens in new tab)
Flights to Seville - Skyscanner (opens in new tab)
Compare flights to Seville SVQ across hundreds of providers and book the best fare with no fees at travel comparison site Skyscanner.
Those seeking some sand with their sun should instead look to the Canary Islands. Brits are clearly interested in the Canary Islands as winter sun destinations too, adds Jessie, with around 6,600 monthly searches in the UK for 'tenerife weather february' and 4,400 searches for 'lanzarote weather february'.
"The Canary Islands, including Tenerife and Lanzarote, offer some of the warmest temperatures in Europe during winter – average highs are usually around 20° and rain is minimal," she tells us.
Cassam Looch (opens in new tab), Director of Content at Culture Trip (opens in new tab) also makes the case for Tenerife, but warns to stick south. "Even on a relatively small island, the weather can vary wildly between the north and south so if you're looking for warmth, head to the south of the island where the Saharan winds blow hot and dry."

(opens in new tab)

(opens in new tab)
Malta's capital, Valletta, is another great weekend getaway in February. As for those with a few more days to spare, consider the island of Cyprus. "As far as I'm concerned, winter is actually the best time to visit Cyprus," adds Looch.
"The weather is still sunny and just the right kind of cool, allowing visitors to get out and discover its Turkish monuments, medieval churches and Byzantine sites without melting."
Still undecided? Think outside the box says Sonya Barlow. "Morocco and Turkey are technically in Europe too and offer cheap food, incredible sights and all-inclusive resorts," the travel Youtuber (opens in new tab) adds. Just bear in mind that flight duration is over 4 hours so are likely to cost a little bit more.
Where is hot for a beach holiday in February?
If you're seeking a beach holiday in February - with no expenses spared - then you want to head to a Caribbean country like Mauritius, Barbados, Jamaica or St Lucia. This is where you'll find some of the hottest temperatures in February.
Thailand is another top choice in February 2023 - thanks to the island of Phuket holding an average temperature of 33°C. Ko Phi Phi and Koh Samui are two other Thai islands that also boast warmer weather.
Those wanting to take families away for a beach holiday on February, shouldn't overlook Thailand. Whilst the flights will set you back some money, accommodation, meals and activities out there are fairly cheap, according to Culture Trip's Cassam Looch.
"It's safe to say that your money will go a long way in Thailand and there's no need to slum it," he tells Goodto. "Its beach huts, hotels and apartments offer great value for money and the intriguing local cuisine, entertainment and sightseeing are all extremely affordable."
As for entertaining the kids, luxury travel agency Scott Dunn (opens in new tab) assures both young and old will be satisfied. "Shallow, calm seas are gentle on inexperienced swimmers, and low-evening tides make for great beach-combing," their Thailand guide states.
"Older kids thrive in Thailand, there are so many enthralling activities available for tweens and teens," they continue. "They can explore the jungle, kayak among the mangroves, interact with elephants, or take advantage of the fabulous shopping in Bangkok." Don't forget the diving and snorkelling opportunities!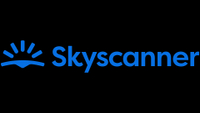 (opens in new tab)
Flights to Thailand - Skyscanner (opens in new tab)
Compare Thailand flights across hundreds of providers and book the best fare with no fees at travel comparison site Skyscanner.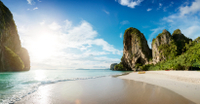 (opens in new tab)
Family holidays to Thailand - Kuoni (opens in new tab)
Explore Phuket and Koh Samui family holidays via Kuoni - who've shared a list of their recommended family hotels in Thailand.
Another option for an all-inclusive family beach holiday in February is sunny Mexico. Cancun has an average temperature of 32.3°C for the second month of the year.
"For a family beach holiday to top all others, Mexico has it all," says Cassam Looch. "Stay in the town of Playa del Carmen along the glamorous Riviera Maya and get the ultimate resort experience."
Playa del Carmen, based in Quintano Roo has temperatures averaging 28°C in February, which is still hot but a little more manageable for little ones. For a truly unforgettable family beach holiday in Playa del Carmen, Cassam recomends Hotel Xcaret Mexico (opens in new tab). It includes unfettered access to all of the parks at the famous Xcaret theme park. "Plus it boasts an aquarium, an aviary, a zip line and even torch-lit jungle rides in an all-terrain vehicle," he adds.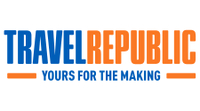 (opens in new tab)
Tips for booking a holiday in February
1. Fly on a Tuesday
"If you have the flexibility, look for flights on Tuesdays," says Antler Luggage (opens in new tab)'s Elizabeth Rhodes. "It's one of the least popular days of the week to fly, so can often mean a cheaper deal."
Joshua Dunne, CEO of travelplanbooker.com (opens in new tab) agrees: "Based on 2022 data (within Europe), it's cheaper to fly on Monday, Tuesday or Wednesday than on the weekend, especially Friday and Sunday where prices are generally the highest.
"Travellers can expect to save up to 30 per cent by adopting this strategy," he states.
2. Pack savvy
"Consider the wider costs of a holiday too, such as hidden costs for extra luggage. Pack light where you can and think about ways to save," says Elizabeth Rhodes. "Can you share a suitcase for the hold with a partner or friend for example, or share full size toiletries?
"Airlines can change hand luggage restrictions any time, so don't assume you know the score just because you travel often," she adds. "Always check the restrictions for your specific airline and ensure your bags meet the requirements."
3. Shop around
"In terms of getting a cheap holiday in February, be sure to use price comparison sites like Kayak (opens in new tab) and TravelSupermarket (opens in new tab) to make sure you're getting the best deal," says luxury travel expert Jessie Moore.
"If you can, book last minute to get some great deals, especially if you're booking a package holiday," she adds. "Tour operators will already have reserved rooms and flight seats, so they need to sell the spots or they lose money."
If you're having no luck on last minute escape deals, then get specific, says Culture Trip's Cassam Looch:
"Rather than frantically looking for last minute deals, I'd recommend focusing your search on affordable destinations - those that offer great value for money on food and drink, experiences and entertainment once you arrive." Think Asia or the Canary Islands - depending on how far you're prepared to fly.
Related travel features:
We spoke to the following travel experts:
Cassam Looch has been at Culture Trip for 6 years and is now Director of Content. As an eager traveller, he has visited many of the countries featured in Culture Trip's collection of small-group trips. Cassam has most recently overseen the launch of an exciting series of Rail Trips and is working on more itineraries for 2023.
Pocket Wanderings is a luxury travel and lifestyle brand by Pocket Digital Group Ltd. Founded by Jessie Moore, the aim of Pocket Wanderings is to establish an online space that is empowering, helpful and informative for those who love to travel.
Sonya Barlow is an author, presenter & travelprenuer with a passion to create luxurious meaningful memories on a budget. She is documenting this through her socials namely her YouTube channel (opens in new tab)
A strategic, creative and collaborative PR & communications leader with over 10 years' experience across travel, design, hotels, interiors and lifestyle.
Video of the Week
Emily Stedman is the Features Editor for GoodTo covering all things TV, entertainment, royal, lifestyle, health and wellbeing. Boasting an encyclopaedic knowledge on all things TV, celebrity and royals, career highlights include working at HELLO! Magazine and as a royal researcher to Diana biographer Andrew Morton on his book Meghan: A Hollywood Princess. In her spare time, Emily can be found eating her way around London, swimming at her local Lido or curled up on the sofa binging the next best Netflix show.