Why do we have Christmas trees? Plus, the origins behind other Christmas traditions
Ever wondered why we put tinsel on Christmas trees? Or why we eat mince pies?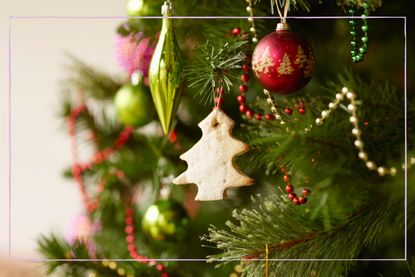 (Image credit: Getty Images)
Ever wondered why do we have Christmas trees? We reveal the origin of the festive tradition.
From the 12 days of Christmas to hanging mistletoe above the door, there are so many Christmas traditions we follow every year to help us get into the festive spirit.
Another big part of the season of giving for many of us is putting up the Christmas tree - and taking it down - and whether you to the local Christmas tree farm to pick a tree or choose to opt for a rented Christmas tree instead, at some point you've probably found yourself wondering why do we have Christmas trees?
Why do we have Christmas trees?
Christmas trees were first used by pagans, who used branches to decorate their homes during the winter to celebrate the coming of spring, meaning evergreen fir trees have been used to celebrate winter festivals for thousands of years.
And while pagans used the branches of evergreen trees around the time of winter solstice to bring life to the dark winter days, the ancient Romans used fir trees to decorate their temples during the festival of Saturnalia, which was held at the end of December.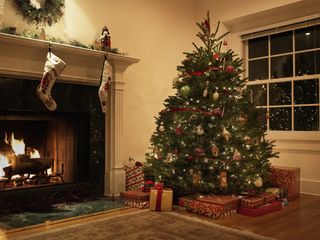 But the traditional Christmas tree as we know it became popular thanks to a man named Martin Luther, a 16th century Protestant reformer. According to the story, the preacher was walking through a forest and saw the stars shining through the branches - and he was so inspired he took a tree home to try and recreate the scene.
The tradition originated in Germany, and was introduced in England for the first time when King George III was on the throne. King George III had a German wife, and it is believed she used to decorate a tree for her family in the 1790s.
This tradition was continued by the British Royal Family, and it became particularly popular in England during Victorian times, when Prince Albert - who was born in Germany - would bring a Christmas tree into the royal household and decorate it each year.
Ever since then, the fir tree has been an iconic Christmas symbol and can be found in public places, town centres and homes during the festive period.
Why do we decorate Christmas trees?
Martin Luther also started the tradition for decorating trees after he put candles on the tree he took, to make it look like stars were shining through. In 1895, Ralph Morris developed electric lights as easier (and safer!) alternative.
Christmas baubles first originated in Germany after 'trees of paradise' were decorated with red apples for the miracle plays which took place outside the church on Christmas Eve. These soon became the baubles we know and use today.
Christmas tree decorations became fashionable in the UK during Queen Victoria's reign, after a photograph was published in 1848 which saw the Royal Family posing next to a large tree decorated with elaborate ornaments.
As for tinsel, that was invented in Germany in the early 1600s and was originally made of strips of sliver and other metals. It used to be used to decorate sculptures before becoming associated with Christmas trees, so it's always been used to add a bit of sparkle to festive decorations.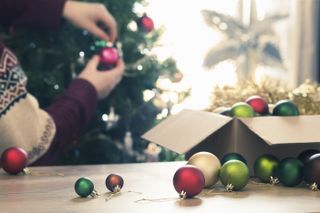 The origins of other Christmas traditions
Why do we eat mince pies?
Mince pies originally filled with meat rather than dried fruit and made in the shape of an oval to represent Jesus' manger in the nativity story. In Stuart and Georgian times mince pies became a symbol of wealth and rich people liked to show them off at Christmas parties.
According to a tradition from the middle ages, if you eat mince pies every day from Christmas Day until the 12th night, you'll be happy for the next year. Now that's something we're up for trying!
Why are we meant to kiss under the mistletoe?
Mistletoe was thought to be used by druids to ward off evil spirits and so was brought into the house. According to Norse mythology, mistletoe was a sign of love and friendship, which led to the custom of kissing underneath it.
The original tradition stated that you had to pick a sprig of mistletoe before someone could be kissed. When all the berries had gone, that marked the end of the kissing!
We've kept up this tradition to this day, with many people choosing to hang mistletoe in their homes over the festive season. As well as being a sweet tradition, it's also a lovely decoration!
Why do we eat turkey?
Before turkey first came to the UK over 500 years ago, the Christmas meat of choice was often goose, boar or even peacock. However, farmers decided it would be more cost effective to keep their other animals alive so they could keep producing eggs and milk.
In fact, Henry VIII was the first person to eat turkey on Christmas Day, but it was only made popular after Edward VIII adopted the tradition. And we've been filling our faces with it ever since! Nowadays, it is estimated that around 10 million turkeys are eaten in the UK every year.
Where did Father Christmas come from?
Jolly old St Nick is actually inspired by real-life St Nicholas. According to the legend, St Nicholas dropped a bag of gold down the chimney of a poor man's house to help pay a dowry for his three daughters. But the bag of gold didn't land in the fireplace and instead fell into some stockings, which had been hung by the fire to dry. (This is also where we get the tradition for hanging up stockings!)
St Nicholas repeated this and sent more money down the chimney for the second daughter. The third time, the father waited by the chimney to see who was helping his family, but St Nicholas did not want anyone to find out and bring attention to himself. However, the rumour spread and soon people thought that when anyone received a secret gift it was from St Nick!
Why do we give each other presents?
In the nativity story, the three wise men brought gifts of gold, frankincense and myrrh - and that tradition of gift giving has stuck.
While most children believe in a magical person who delivers Christmas toys and presents, this varies depending on the country. Children in the UK believe in Father Christmas, while in Germany it's the Christkind. In Spain it's the Wise Men and in Italy it's an old lady called Befana.
Why do we have Christmas pudding?
One of our favourite Christmas desserts actually originated way back in the 14th century. It was originally a porridge called 'frumenty', which was a mixture of beef, mutton, raisins, currants, prunes, wine and different spices. It was eaten just before Christmas as a fasting meal in preparation for the big day.
The treat eventually turned into a plum pudding and by 1650 it became a customary Christmas dessert, while the Victorians would eat something very similar to the Christmas pudding we have today!
Video of the Week
Parenting advice, hot topics, best buys and family finance tips delivered straight to your inbox.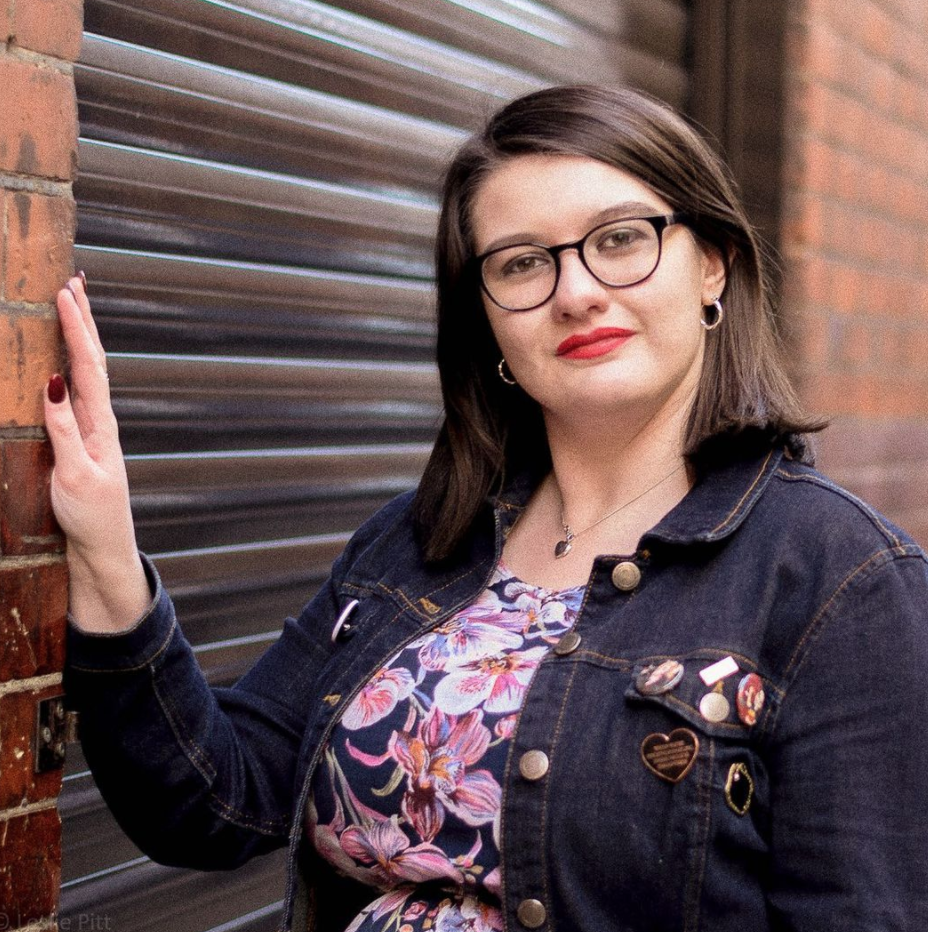 Lucy Buglass is a Digital Writer for What's on TV, Goodto.com, and Woman&Home. After finishing her degree in Film Studies at Oxford Brookes University she moved to London to begin her career. She's passionate about entertainment and spends most of her free time watching Netflix series, BBC dramas, or going to the cinema to catch the latest film releases.