Best 5:2 diet cookbooks for 2023
On the 5:2 diet? Looking for recipe inspiration? Here are the best 5:2 diet cookbooks which you can buy online for 2023...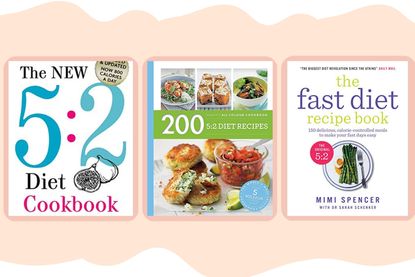 (Image credit: Future / various)
If you're starting the 5:2 diet or looking for more inspiration, cookbooks are a great place to get plenty of ideas particularly when it comes to reaching 500 calories a day (opens in new tab).
"The 5:2 diet is essentially a calorie limited diet which follows a prescriptive programme based on days of the week. Essentially, the basic rules go something like this: for two days a week, if you are a female, eat just 500 calories, or 600 if you are a man. These foods can be consumed at any time of the day and consist of any food you like. Then, for the remainder of the week, eat and drink as you would normally," says Clinical Nutritionist, Mike Wakeman from the evidence-backed personalised nutrition service Vitamedics (opens in new tab).
Cookbooks in this roundup include the sought-after Pinch of Nom Everyday Light cookbook, The 5:2 Diet Cookbook, and The Simple 5 Ingredient Skinny Slow Cooker Recipe Book to name a few. The majority are available to buy online on Amazon - most with free delivery and some with free Kindle Editions too.
These cookbooks aren't just full of recipes either, they also include top tips and tricks to help you along the way as well as guides and explanations on how the 5:2 diet works and what rules apply.
Where to buy 5:2 diet cookbooks online
Best 5:2 diet cookbooks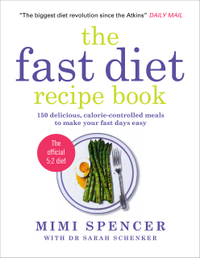 (opens in new tab)
1. The Fast Diet Recipe Book
RRP: £9.25
If your biggest problem on fasting days is figuring out what to eat, then this book by Mimi Spencer is a good place to start. Full of 150 recipes to make fasting days easy, the book received a whole host of 5-star reviews when it came out in 2013 for its 'health revolution' approach to dieting.
---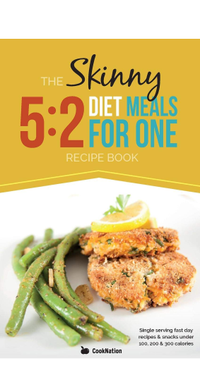 (opens in new tab)
2. The Skinny 5:2 Diet Meals For One
RRP: £4.99
A huge hit when the diet first found its feet, this book is considered the go-to for many lovers of the 5:2 diet. As one Amazon buyer said, "Love it! to find a recipe book that has recipes for one great!! I have either had to eat the same thing twice or calculate the recipe to make it fit."
---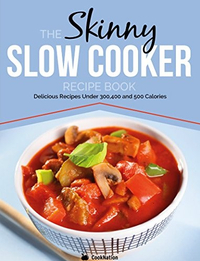 (opens in new tab)
3. The Simple 5 Ingredient Skinny Slow Cooker Recipe Book
RRP: £4.99
This book promises to transform the way you eat, using a slow cooker and only five ingredients. Each recipe is measured out to be 300, 400, or 500 calories, so you can be sure that you're sticking to the plan while enjoying lovely slow-cooked food.
---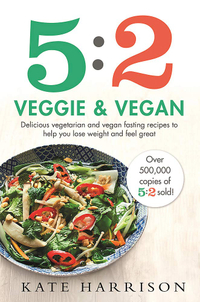 (opens in new tab)
4. 5:2 Veggie and Vegan
RRP: £6.49
Looking to get a jump on your new diet and also make some changes to your eating habits? Then the 5:2 Veggie and Vegan cookbook is the one for you. It's packed with yummy, vegetable-based recipes, all calorie controlled so you can be sure that you're sticking to the diet.
---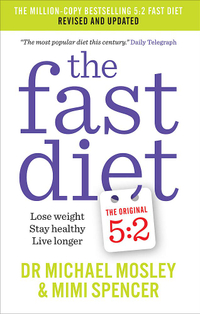 (opens in new tab)
5. The Fast Diet: Lose Weight, Stay Healthy, Live Longer
RRP: £4.99
In this fully revised edition of the classic book that inspired the 5:2 diet plan, with a focus on intermittent fasting, Michael Mosley introduces the science behind the diet and explains the wider health benefits of intermittent fasting.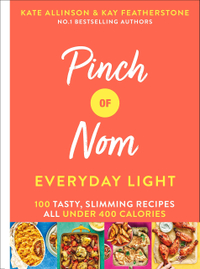 (opens in new tab)
6. Pinch of Nom Everyday Light
RRP: £10
There's no need to skimp on favourite with this recipe book from Pinch of Nom. It has all the recipes for family favourites like fish and chips, hash brown breakfasts, and pizza-loaded fries and they come in at under 400 calories. Yes, really!
---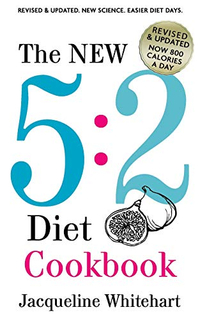 (opens in new tab)
7. The New 5:2 Diet Cookbook: 2017 Edition
RRP: £6.99
Written by Jacqueline Whitehart, an expert health-food writer and best-selling cookery author, this 5:2 diet cookbook is bursting with information on the diet as well as deliciously simple recipes to try at home too. Breakfast, lunch, and dinner - sorted.
---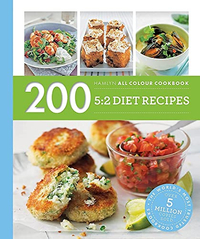 (opens in new tab)
8. Hamlyn All Colour Cookery: 200 5:2 Diet Recipes
RRP: £5.41
Choose from 200 5:2 diet-friendly recipes including breakfast, brunch, lunch, dinner, and even cakes and desserts. This cookbook has been rated highly among Amazon customers with over 60% giving it 5 stars. A small, compact book with plenty of recipes.
---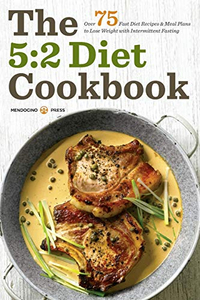 (opens in new tab)
9. The 5:2 Diet Cookbook
RRP: £6.49
An easy-to-follow cookbook that is full of over 75 different recipes that are perfect for enjoying the 5:2 diet. This book isn't just about healthy, filling recipes either, it's brimming with tips and tricks to really make the most out of each ingredient and hit the calorie count.
---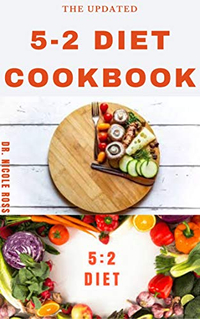 (opens in new tab)
10. The Updated 5:2 diet cookbook
RRP: £8.74
Everything you need to know about the 5:2 diet from how it works to the different types of food you can eat. This cookbook includes a meal plan-type list of meals you can enjoy on fast days along with plenty of recipes from pork loin chops with mango salsa to miso soup with bok choi and shrimp.
---
Video of the Week
Jessica Dady is Senior Content Editor at Goodto.com and has over 10 years of experience as a digital journalist, specialising in all things food, recipes, and SEO. From the best food hampers to cookbooks, from the best cake stands to baking sets, Jessica has a wealth of knowledge when it comes to must-have food products. A passionate baker, she spends much of her time creating celebration cakes for friends and family - particularly for her two lucky children.