Asda is selling a giant Custard Cream cake – and it's got rave reviews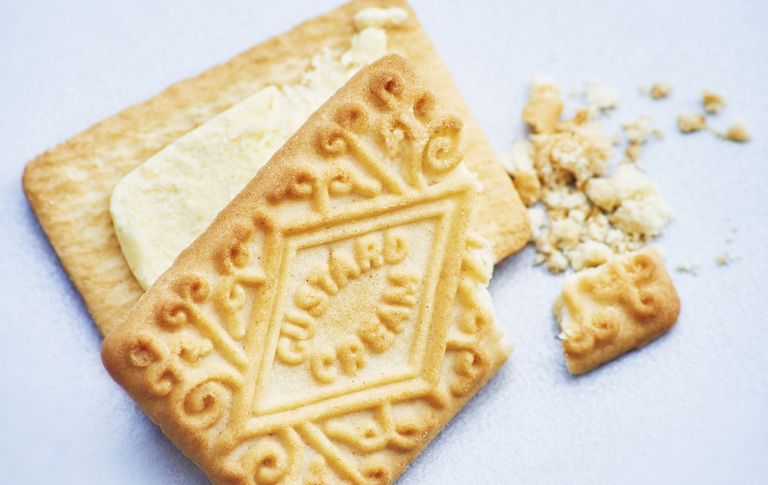 (Image credit: Getty)
An afternoon cuppa is an obligatory part of British life.
But it's never complete without a plate of biscuits (opens in new tab) or a slice of cake (opens in new tab) to go alongside it.
And here's where you reach the problem – because should you go for a biscuit or a cake?
Biscuits are always good because they're prime tea-dipping material, plus there are so many moreish options to choose from (though that in itself poses a problem because it makes it near impossible to stop at just one or two).
Read more: Healthiest biscuits - best and worst revealed (opens in new tab)
But a slice of cake always feels like an indulgent treat.
Well now one supermarket has come out with a release that means we can have the best of both.
And no – it's not a Jaffa Cake.
Read more: Tesco is selling giant Jaffa Cake (opens in new tab)
Leading supermarket Asda has released a giant version of one of the nation's all time favourite biscuits – the Custard Cream.
And it get's even better.
Rather than just being a supersize biscuit (not that we would complain), the giant Custard Cream is actually a cake!
The two layers of vanilla sponge are sandwiched together by buttercream inspired the classic cream of the British biscuit and topped with vanilla icing.
And customers have been raving about it.
'Lovely cake,' wrote one customer. 'Tastes just like a custard cream. So much fun and tastes amazing. Loads of buttercream and super top icing layer on top of that. Very sweet but that's how we like it.'
'Very enjoyable,' added another. 'Excellent value for money very similar taste to a custard cream this was the perfect cake for a small birthday gathering we had for my moms birthday, my son loved it. Would highly recommend.'
'A moist cake with a good amount of butter icing in the middle,' raved another fan. 'It's a fun cake as I'm sure most people knows someone who loves Custard Creams. I would recommend this cake.'
Another commented: 'I brought this for my twin sons 10th birthday cake, everyone loved it, easy to cut up into pieces, wasn't too messy, perfect definitely recommended it'.
Others wrote: 'Super cake - very sweet' and 'Lovely looking and tasting cake'.
The previously sold-out Custard Cream Celebration Cake is available online and in stores across the country for only £8.
It's meant to serve 16 but we're not sure we'll be able to stretch it that far…
Aleesha Badkar is a lifestyle writer who specialises in health, beauty - and the royals. After completing her MA in Magazine Journalism at the City, the University of London in 2017, she interned at Women's Health, Stylist, and Harper's Bazaar, creating features and news pieces on health, beauty, and fitness, wellbeing, and food. She loves to practice what she preaches in her everyday life with copious amounts of herbal tea, Pilates, and hyaluronic acid.