Asda increases prices on own brand goods – are your favourites on the list?
Some have climbed by as much as 25 per cent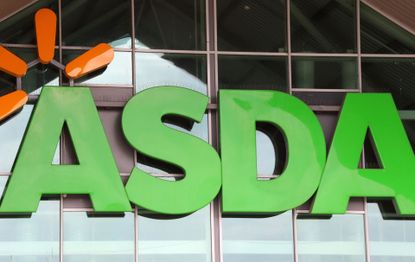 (Image credit: SOPA Images / Contributor/Getty Images)
Its current slogan is 'save money, live better' but a new analysis has revealed that leading supermarket Asda has actually upped prices on several of its own brand products.
Store cupboard staples including bananas, onions, and cucumbers all featured on the list of shopping basket goods that jumped up in price by as much as 25p in the week leading to Sunday June 23rd.
Figures analysed by The Sun newspaper showed that loose conference pears showed the largest week-on-week increase jumping from 48p to 60p, a hike of 25 per cent.
The next largest increase in the list was white potatoes (2kg) – up from £1 to £1.20, a climb of 20 per cent.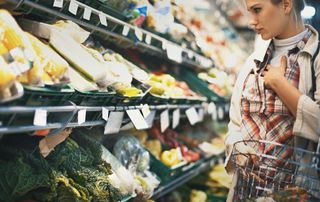 The list continues as follows:
• Broccoli 360g – 55p vs 65p (up 18.20 per cent)
• Loose onions – 85p vs £1 (up 17.60 per cent)
• Cherries punnet 200g – £1.29 vs £1.49 (up 15.50 per cent)
• Onions 1kg – 90p vs £1 (up 11.10 per cent)
• 5 pack bananas – 90p vs £1 (up 11.10 per cent)
• Smoked gammon joint 750g – £2.65 vs £2.90 (up 9.40 per cent)
• Unsmoked gammon joint 750g – £2.65 vs £2.90 (up 9.40 per cent)
• Closed cup mushrooms 250g – 65p vs 70p (up 9.20 per cent)
• Whole cucumber – 55p vs 65p (up 9.10 per cent)
• Conference pears – £1.15 vs £1.20 (up 4.30 per cent)
Read more: Asda's new watermelon gin is perfect for the summer
An Asda spokesperson said: 'Keeping prices low for customers is in our DNA and market data clearly shows we've been holding back inflation on commodity items.
'Our customers can be assured that we'll continue to invest in keeping prices low across both own brand and branded items, as evidenced by the Grocer 33 for the past 21 years.'
Last year Asda confirmed that it would be removing it's Asda Price Guarantee (APG) scheme after eight years.
APG promised the store's customers that their shopping at Asda would be 10 per cent cheaper than the other big supermarkets, and if it wasn't they'd refunded the difference.
Parenting advice, hot topics, best buys and family finance tips delivered straight to your inbox.
Freelance Lifestyle Writer
Miriam Habtesellasie is a freelance lifestyle writer who has contributed content to GoodTo, Woman&Home, Women and Idealhome.co.uk. Miriam is based in London and is a fan of everything interiors, she admits to being spoilt for choice living in the capital. From stunning architecture right the way through to eye-catching department store window displays, she believes there's always an angle to be found that can translate to our abodes.