Lidl's new red wine promises to improve the flavour of Brussels sprouts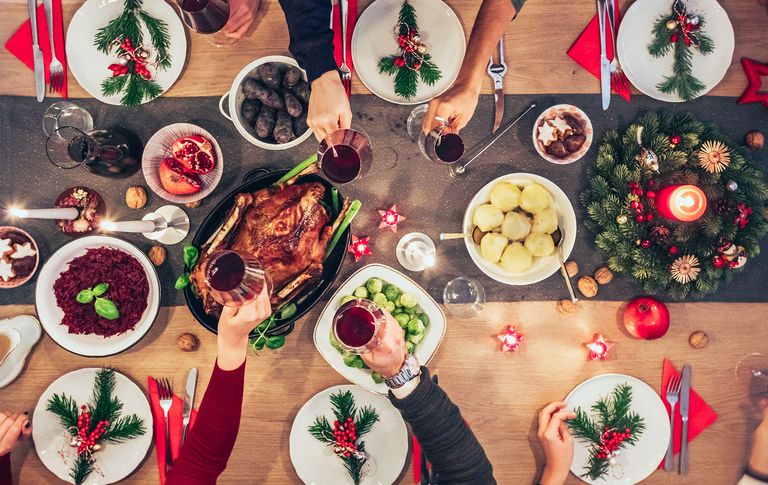 (Image credit: Getty)
With Christmas getting closer and closer we're all inevitably looking forward to getting our teeth into all the delicious food that comes with it.
Feasts full of roasted goodies, extravagant Christmas desserts (opens in new tab) (like this indulgent Baileys ice cream bombe (opens in new tab)) and not forgetting cheeseboards galore.
But we're not going to lie, there are some foods that are not so great.
Why are we subjected to sloppy bread sauce full of powdery lumps on what's supposed to be the best day of the year? And not to mention dry panettone that has the texture of a kitchen scourer and eggnog that is basically just a cup of raw eggs. Bleurgh.
But one of the most controversial Christmas foods has to be the Brussels sprout.
The mini leafy greens are often smothered in melted butter and sautéed with bacon or pancetta (opens in new tab) to make them remotely enjoyable (edible) for our festive meals or given any number of creative twists to make them taste nicer.
But now budget supermarket Lidl is giving us a new technique to help our tastebuds handle the cruciferous trimming, and it involves our favourite thing – wine.
Their new red wine is said to improve the taste of Brussels sprouts, as the blend of the full-bodied tipple will neutralise the intensity of the bite-sized greens.
'The science behind it is that the structure of the red wine can prevent the bitter flavour molecules from reaching our tastebuds,' says Lidl.
Their Vacqueyras red wine, full of red fruits and spices, will complement your Brussels sprouts so that the bitter from the vegetable blends with the sweet and spicy from the wine.
Plus the bottle has been designed to look like a classic Châteauneuf-du-Pape, so it will look right at home on your Christmas dining table.
The warming red is available to buy in-store for only £8.99, so get down there before they all go.
After all, every family has to handle Brussels sprouts at Christmas so we need some way to get through it!
As for the kids? Unfortunately they'll just have to stick to the butter and bacon.
Aleesha Badkar is a lifestyle writer who specialises in health, beauty - and the royals. After completing her MA in Magazine Journalism at the City, the University of London in 2017, she interned at Women's Health, Stylist, and Harper's Bazaar, creating features and news pieces on health, beauty, and fitness, wellbeing, and food. She loves to practice what she preaches in her everyday life with copious amounts of herbal tea, Pilates, and hyaluronic acid.