Lidl is selling bottles of wine for just £3 – but you have to buy SIX bottles to make the most of the bargain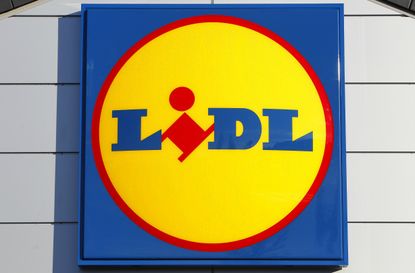 (Image credit: Michele Tantussi)
Budget supermarket Lidl is offering 25 per cent off when you buy six or more bottles of selected wine, and you better hurry...
We're used to the budget supermarket irresistible bargains – especially when it comes to good quality wine (opens in new tab) – but now Lidl are spoiling us even more with a brand new offer that will surely transform your summer BBQs (opens in new tab).
The retailer has launched a 25 per cent off offer starting today, until 10th July, in stores only if you buy six or more bottles of wines.
And, you will be spoilt for choice as the selected wines include a whopping range of 130 bottles of white, red, rose, or sparkling wine.
But bear in mind the offer is only available until 10th July so you better hurry...
So, how does it work?
If you opt to buy the cheapest of Lidl's wines included in the deal, with the 25 per cent off, you'll be getting your hands on six bottles of wine for an average of just £3 each!
The best wines to buy to get the cheapest deal are the Conde Noble Spanish Rosé on sale for £3.58, Cimarosa South African Sauvignon Blanc on sale for £3.89 and Cimarosa South African Chenin Blanc on sale for £3.99.
Other wines to get your hands on are the Cimarosa Australian Chardonnay Columbard on sale for £3.99, Cimarosa Australian Chardonnay on sale for £3.99 and Cimarosa Chilean Sauvignon Blanc on sale for £4.09.
So, the cheapest six bottles of wine you can get range between £3.58 and £4.09 each.
And, don't worry we have done the math for you…
If you opt for any of these 6 wines your total spending will be between £16.14 and £18.36 - which works out on average only £3 a bottle!
But, of course you can buy any of the huge range of 130 wines on offer and still end up with a cracking bargain.
You'll be pleased to know the offer is available in all of Lidl's 750 stores around the UK.
We think this is a great opportunity to stock up on the cheap booze (opens in new tab) now that BBQ season has arrived.
Nowadays there's no need to spend a fortune on vino when budget supermarkets are offering premium quality for a fraction of the price. Which ones will you be adding to your shopping basket?
Sibelle Mehmet is a Junior Digital Writer at Goodto.com. She joined the team in April 2019 and was her first job since completing a MA in Magazine Journalism at City, the University of London in the summer of 2019. Sibelle previously interned at a number of national titles including OK!, Heat, Closer, Mother & Baby, and The Times Newspaper magazine. She's written extensively about the latest celebrity, showbiz, and royal news.