How to make a French apple tart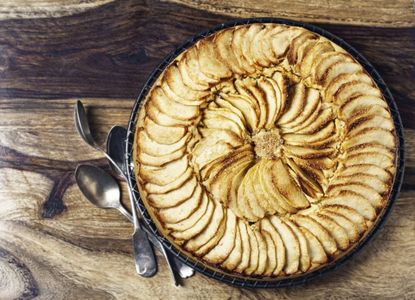 Goodto Newsletter
Parenting advice, hot topics, best buys and family finance tips delivered straight to your inbox.
Thank you for signing up to GoodTo. You will receive a verification email shortly.
There was a problem. Please refresh the page and try again.
This classic French apple tart recipe is an easy way to make a sweet dessert treat that everyone will love, especially if served with lashings of fresh cream. Or, serve yours with our delicious vanilla custard.
This is a great recipe for beginners who have never attempted to make a tart before. Follow our simple step-by-step method that will guide through all the stages of making an apple tart, until you have the mouthwatering dessert out of the oven.
Triple tested in the Woman's Weekly kitchen, it takes approximately 1 hr to cook and is well worth the wait. Opt to make this delicious apple tart recipe with dessert apple, so you get an even sweeter result than your average apple tart. Although you can make your own pastry, buy some from the shop to speed up the cooking process.
If there's any apple tart leftover, cover with cling film and pop in the fridge – eat within a few days, but just remember the sooner you eat it, the better it will taste. You can adapt this recipe for pear tart instead, simply prepare them the same as the apples making sure to remove skin, core and seeds.
Ingredients
375g packet sweet shortcrust pastry
For the filling:
1kg cooking apples, peeled, cored and roughly chopped
100g butter
125g caster sugar
Finely grated zest of 1 lemon
For the topping:
4-5 dessert apples
2tbsp caster sugar
4-6tbsp apricot glaze or sieved apricot jam
Crème fraiche, to serve
Apple tart recipe: how to make French apple tart:
Step 1:
Roll the pastry out on a lightly floured surface and line the flan tin. Prick the pastry on the base with a fork and chill the case for at least 15 mins.
Step 2:
To make the filling: Put the apples, 2 tbsp water and the butter in a pan and place over a low heat and stir until the butter melts. Increase the heat and simmer the mixture for 15-20 mins, stirring occasionally until the apples have softened to a pulp.
Step 3:
Press the apple mixture through a sieve using a wooden spoon — push as much of the mixture through as possible.
Step 4:
Return the apple mixture to a clean pan. Add the sugar and lemon zest and cook over a low heat, stirring it occasionally, until it's thick. Remove the pan from the heat and leave the mixture to cool slightly.
Step 5:
Set the oven to 190°C/375°F/Gas Mark 5. Put a baking sheet in the oven to heat up. Line the pastry case with a sheet of baking parchment and fill with baking beans. Place the flan tin on the hot baking sheet and cook for 12 mins, then lift out the paper with the beans. Bake for a further 3-5 mins until the pastry case is a light-golden colour.
Step 6:
To prepare the apple slices for the topping, quarter the dessert apples and use a knife to cut out a "V" shape to remove the core and pips.
Step 7:
Use a small knife to peel the apples, keeping their rounded shape, then slice the them lengthways.
Step 8:
Spread the apple filling over the base of the pastry case, spreading it out in an even layer.
Step 9:
Arrange the apple slices in neat rings on the top, overlapping them. Cut a few small pieces of apple to fill the centre. Sprinkle over the sugar. Return it to the oven for 30-35 mins, or until the apples start to turn golden. Warm the apricot glaze or jam with 1 tbsp water until it's runny and then brush it over the hot apple tart. The apple tart may be served warm or at room temperature with crème fraiche.
Baking: How to make french apple tart
From sweet to savoury, tarts are a great choice for Christmas dinner, especially if you have a family full of dessert enthusiasts! Most tarts can be made in advance, but just double check the recipe before making. For a real treat, try a rich chocolate tart, or lighten things up with a zest citrus tart.
When to make: You can make the base up in November or you can make your finished tart 2-3 days (21st December) in advance.
How to store: If you've opted for homemade pastry you can freeze the tart base in the freezer for up to 2 months in advance. If you've chosen readymade pastry (more than likely frozen beforehand) you can store your finished tart in the fridge for up to 3 days.
Get the recipe: French apple tart
Why not try one of our other tart recipes? Click here for more!
Parenting advice, hot topics, best buys and family finance tips delivered straight to your inbox.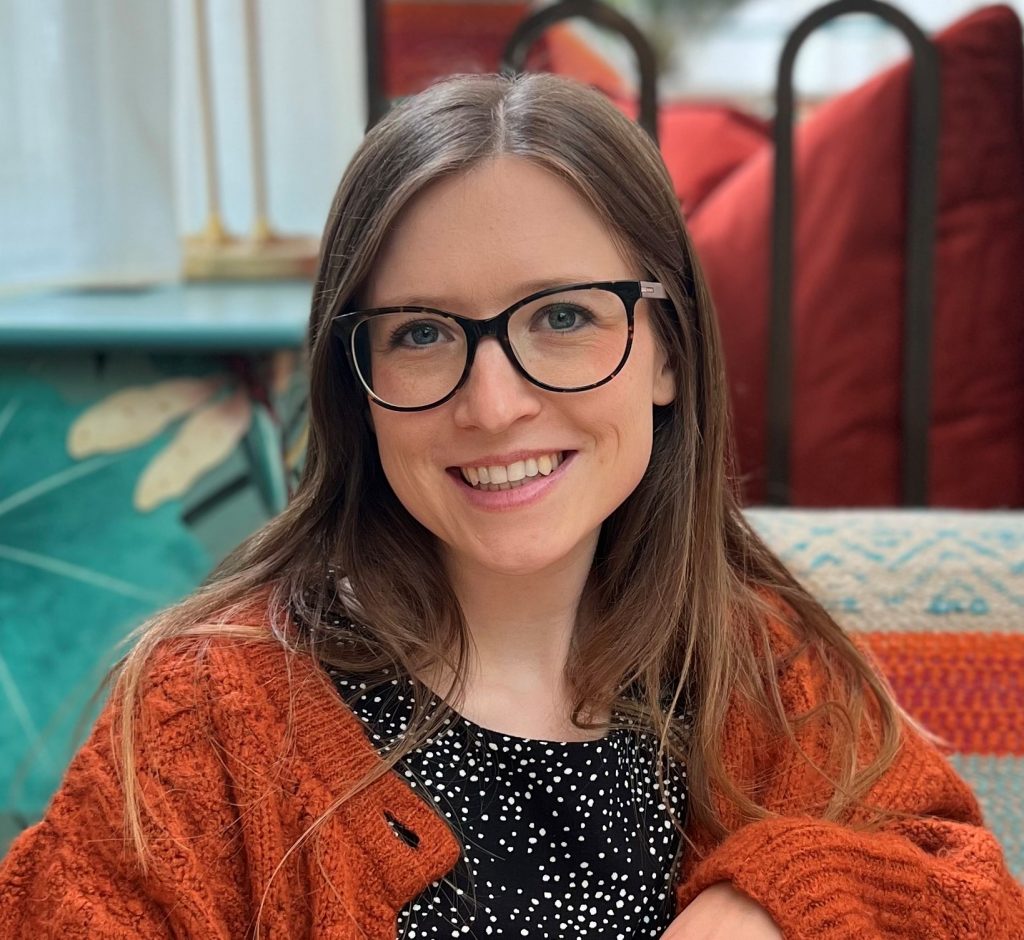 Jessica Dady is Food Editor at Goodto.com and has over 10 years of experience as a digital editor, specialising in all things food, recipes, and SEO. From the best food hampers to cookbooks, from the best cake stands to kitchen appliances, Jessica has a wealth of knowledge when it comes to must-have food products. A passionate baker, she spends some of her time creating celebration cakes for friends and family including her two lucky children.