REVEALED: Britain's top 10 food heaven and hell
From curry to Marmite, from liver to pizza, we really are a nation full of food lovers and haters!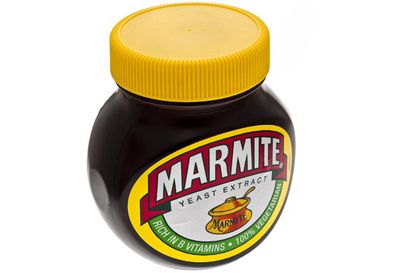 A new survey has revealed all our deepest darkest secrets when it comes to our most loved and most hated foods. From curry to Marmite, and liver to pizza, we really are a nation full of food lovers and haters!
Everyone has their favourites when it comes to food. Whether it's ice cream that reminds you of your childhood, apple pie like grandma used to make or steak and chips from your local pub, we can all hands up admit that we have a favourite and we're adamant about it.
Then, there's the other side of the coin. The foods we detest. Those foods that make our stomachs churn, our faces scrunch up and on cue the word 'YUCK' comes to mind. Whether it's the Marmite debate your family has on a regular basis, the jellied eels your dad tried to make you eat at your cousin's wedding or those little green sprouty balls that sit on your dinner plate at Christmas, we all have a food we really do dislike.
Prepare to be suprised by this recent survey. Not all of our favourite made it onto the list and one of most hated foods was nowhere to be in seen in the top 10.
And can you believe that curry is on the most loved and most hated foods list - it's more debatable than Marmite!
So if you're wondering which of your favourite foods has made it into the food heaven list and which of your most-hated foods have made into food hell, it's time to find out...
Britain's top 10 food heaven
10. Steak
9. Potatoes
8. Fish
7. Bread
6. Chocolate
5. Curry
4. Pizza
3. Cheese
2. Pasta
1. Chicken
Britain's top 10 food hell
10. Offal
9. Celery
8. Tripe
7. Marmite
6. Pasta
5. Mushrooms
4. Curry
3. Brussel Sprouts
2. Fish
1. Liver
Here are some of your food heaven and hell from Facebook (opens in new tab):
'Food hell LIVER, food heaven LOBSTER', goodtoknow user Catherine Atkinson
'Food hell: muscles... they look like snot! Food heaven: chocolate, duh!' goodtoknow user Rachel Perryman
'Food hell, Brussel Sprouts!', goodtoknow user Gill Maher
'Food hell: Pretty much anything that falls into salad or vegetable category. Food heaven: All food that isn't meant for a salad or isn't a vegetable.', goodtoknow user Julie Elizabeth
Did your most-loved or most-hated food make it into the survey, carried out by BBC Good Food? Tell us below!
Jessica Dady is Senior Content Editor at Goodto.com and has over 10 years of experience as a digital journalist, specialising in all things food, recipes, and SEO. From the best food hampers to cookbooks, from the best cake stands to baking sets, Jessica has a wealth of knowledge when it comes to must-have food products. A passionate baker, she spends much of her time creating celebration cakes for friends and family - particularly for her two lucky children.