Best money-saving apps for families (#3 is a no brainer)
We look at the best money-saving apps for families, how they work and whether they can really help you save more money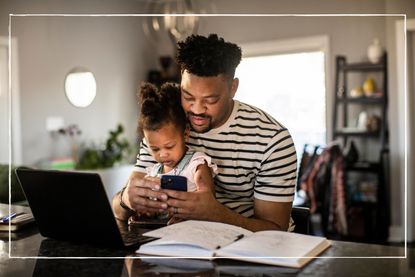 (Image credit: Getty Images)
The best money-saving apps come in different shapes and sizes. Some will help you save money automatically and even invest it for you, while others will help you cut costs in other ways or earn extra money that you can then put towards your savings.
Knowing how to save money is a key skill to have, whether you are looking to make ends meet or put money away for your family's future. Automatic savings apps have grown in popularity over the past couple of years. These apps use artificial intelligence (AI) to work out how much you can afford to save, then they automatically move this amount to a savings or investment account. There are also some great budgeting apps that can help you keep your finances on track.
Andrew Hagger of MoneyComms said: "Putting money aside on a regular basis may seem a straightforward life skill, but many people find it difficult to get started. There's always an excuse not to save or frequently there's nothing left in your current account at the end of the month worth saving."
Here's a round-up of six of the best money-saving apps, how they work, how much they cost, and where to download them.
Best money-saving apps for families
From apps that encourage you to stash cash in a savings account to others which help you find discounts on food and clothes, there are a wide array of smartphone apps to help you improve your family finances.
Money expert Andrew Hagger adds: "Salting some money away each week or each month is a great way to start, it doesn't have to be huge sums – but saving month after month and getting used to the savings habit is key. Once you see your savings pots grow and the amount of interest you earn, hopefully it will spur you on to continue and start to save even more."
1. Plum
Plum is an automatic savings/investment app. "Plum works by linking to your bank account using Open Banking and analysing your incomings and outgoings to look for areas where money can be saved," explains Rajan Lakhani, resident money expert at Plum. "It then sets this money aside automatically, adjusting to your spend and what you can afford."
Users have the choice of saving cash and earning interest up to 3.82% and/or investing in the stock market, providing a boost to your family finances.
How can I get it? Scan the Plum QR code to download for free on iOS or Android.
2. Too Good To Go
TooGoodToGo is an app that lets you buy leftover food from cafes and shops at a big discount, helping you save money on your food shop. One mum shared with us how she saved more than £35 per month by using this app.
Too Good To Go lets you buy 'Magic Bags' of food from local cafes, coffee chains, independent shops and supermarkets for as little as £3 to £5. You don't know what you'll get until you collect your bag, but the food is generally near its sell-by date – the idea is it gets eaten instead of wasted.
Collecting several Magic Bags each week can slash your family food bill and introduce you and your kids to new food items.
How can I get it? Scan the Too Good To Go QR code to download for free on iOs, Android or Huawei AppGallery.
3. Vouchercodes
Applying vouchers before checking out on a website or app is a great way to save some money on anything from clothes and baby gear to beauty supplies and food. Vouchercodes is a website, app and browser extension (a small piece of software that you can add to customise your internet browsers functionality) that searches for shopping discounts.
There are lots of discount voucher websites and apps, but Vouchercodes is one of best around. The website and app allow you to search for a retailer and see all current voucher and discount codes. You can copy a code, go to the retailer's website then enter it at the checkout to get the discount.
DealFinder is VoucherCodes' browser extension for your computer or laptop. Once installed, DealFinder will automatically find the best discount codes available for a site before you checkout when using your computer. But you can also get an app version to use on your phone.
How can I get it? Download Vouchercodes for iOS, Android, or add DealFinder to your web browser, all for free.
4. Sprive
Sprive is an automatic savings app that helps you pay off your mortgage quicker. It uses AI to automatically save the perfect amount, which customers can then put towards their mortgage as an overpayment in one tap. By overpaying your mortgage, you can pay it off quicker and pay less interest over the term of your mortgage. It works with 12 UK mortgage lenders including Nationwide, HSBC, Lloyds, and Barclays. It also offers cashback on certain brands including M&S, Primark and Uber. But it's a good idea to check your paperwork to see if your mortgage allows overpayments - lots do, but some don't.
Jinesh Vohra, CEO and co-founder of Sprive, said: "We're already seeing people save on average £8,000 in interest and shed around three years off their mortgage from utilising our autosaving technology and making small regular overpayments in the app." Being mortgage-free sooner than planned offers financial freedom and will be a big advantage if you want to help your children get on the property ladder.
How can I get it? Scan the Sprive QR code to download for free on iOS or Android.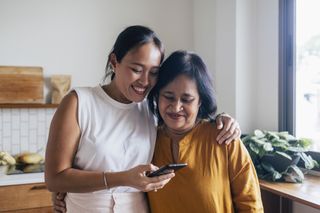 5. Railcard
Railcards save you money on train journeys – up to a third of the fare in some cases. Digital Railcards can be stored in the Railcard app, meaning there's no need to carry your physical card.
A Family & Friends Railcard costs £30 a year and gives up to four adults 1/3 off and up to four children (aged five to 15) 60% off certain train fares. The money saved can significantly cut the cost of a family day out.
Other Railcards include the 16-25 Railcard (£30 a year or £70 for three years), 26-30 Railcard (£30), Network Railcard (£30), and the Two Together Railcard (£30 between two people).
How can I get it? Download the Railcard app for free on the App Store or Google Play.
6. TopCashback
Cashback sites can be a great way to earn some extra money that can go towards your savings pot. TopCashback also has an app offering cashback both on online purchases and in-store shopping.
Simply open the app, search for a retailer then click through to the retailer's site. If you buy something the retailer will pay TopCashback commission which it then splits with you.
Abigail Yearley, spokesperson for TopCashback.co.uk, said: "There are over 5,000 brands offering cashback savings via TopCashback. These include some of the UK's favourite retailers and providers such as M&S, Currys, Just Eat and Debenhams. The cashback rate varies per brand, but on average TopCashback members earn £300 a year."
How can I get it? Download the TopCashback app for iOS, and Android
What is Open Banking?
Open Banking is a way of securely sharing your personal financial data with trusted third-parties that can help flag any unnecessary spending or saving opportunities to help you manage your money better.
While it's always a good idea to do your research and read reviews before sharing your financial information with a third party app, lots of reputable apps are regulated by the Financial Conduct Authority and have similar security standards and protocols as your bank.
You might have noticed in your online banking app that there is an option to add a bank account from another bank to your app so you can view them all in one place. This is done via Open Banking.
Do money saving apps really work?
How effective money saving apps are will depend on your financial circumstances, but on the whole they can be a great way to cut your spending, or earn some extra cash to put towards your savings pot.
Automated savings apps can be really effective as you don't have to remember to move money into a savings account each month, so you can save money without really trying.
Cashback apps can also be useful if you were going to spend the money anyway, but if you find you are buying things you don't need in order to earn the cash back, it's a false economy that will actually end up costing you money rather than saving it.
There are other ways to save money without trying that might work well for your family too.
Parenting advice, hot topics, best buys and family finance tips delivered straight to your inbox.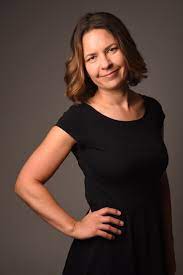 Emma Lunn is a multi-award-winning journalist who specialises in personal finance and consumer issues. With more than 18 years of experience in personal finance, Emma has covered topics including all aspects of energy - from the energy price cap to prepayment meter tricks, as well as mortgages, banking, debt, budgeting, broadband, pensions and investments. Emma's one of the most prolific freelance personal finance journalists with a back catalogue of work in newspapers such as The Guardian, The Independent, The Daily Telegraph, the Mail on Sunday and the Mirror.