Can students get Universal Credit?
Ahead of September, can students get Universal Credit to help them make ends meet?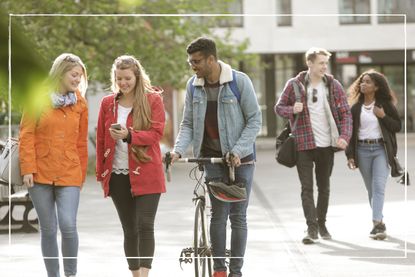 (Image credit: Getty Images)
Goodto Newsletter
Parenting advice, hot topics, best buys and family finance tips delivered straight to your inbox.
Thank you for signing up to GoodTo. You will receive a verification email shortly.
There was a problem. Please refresh the page and try again.
With a new academic year just around the corner, many are wondering if students can get Universal Credit, especially as the cost of living continues to stretch finances.
While there are clear rules around who can claim Universal Credit, it's not that well known whether students heading into higher education can also qualify for this benefit to help them manage living costs while studying.
While you might be preparing for how to support your child on A Level results day, you might also be helping them prepare their finances for the higher-education student life ahead. It's also worth understanding what qualifies for a council tax reduction too, as students are also exempt from paying council tax, which can help ease the strain on their budgets.
If you think you or your child might qualify for Universal Credit as a student, it's a good idea to apply as soon as possible, as qualifying means you could also receive the next round of cost of living payments from the government.
Can students get Universal Credit?
The majority of students won't be able to claim Universal Credit, however, there are a few exceptions where a student, studying full time, might qualify for this benefit. These include:
Those who are aged 21 or younger, in full-time non-advanced education (this means up to A Level or equivalent), who do not have parental support
Those who are responsible for a child
Those who live with their partner, who claims Universal Credit
Those who have a disability or mental illness and receive benefits including the Disability Living Allowance and Personal Independence Payment (PIP)
Those who have reached the age to qualify for Pension Credit, and live with a partner who hasn't yet reached that age.
The amount you get will depend on your circumstances, but Turn2Us have provided a guide to help determine how much Universal Credit you, or your child, could qualify for as a student.
How does the Claimant Commitment work for students?
Normally, everyone who receives Universal Credit has to agree to a claimant commitment. This could be agreeing to make every effort to look for work, for example. But this doesn't apply to the majority of students receiving Universal Credit for the duration of their study.
However, if you are claiming Universal Credit as a student and have taken time out from your course, you may have actions to take under your claimant commitment. If you fall into this category, you should speak to your work coach to find out what you need to do.
What counts as full time education?
It is normally the course provider who determines whether a course is full or part time, so it's worthwhile checking the details of the course you or your child are enrolling on. When it comes to qualifying for Universal Credit, those studying for a full-time course on a part-time basis will be classed as full-time students.
Full-time courses of advanced education include those leading to:
a postgraduate degree or similar qualification
a first degree or similar qualification
a diploma of higher education
a higher national diploma
any other course of study of a standard above advanced GNVQ or equivalent or a Scottish higher or advanced higher national qualification
Full time non-advanced education courses include:
National Qualification Framework level 3 or the Scottish Qualification framework level 6
General Certificate of Education Advanced level (A Level)
AS Level
Advanced Diploma
National Diploma, Certificate or Award
Level 3 NVQ, Award, Certificate or Diploma
Can students get Universal Credit if they have a student loan?
Yes, eligible students can get Universal Credit if they have a student loan, but the exact rules will depend on the type of student loan. In most cases, any student loan payment will be factored in when deciding how much Universal Credit they receive.
Tuition fees will usually be excluded when calculating the Universal Credit payment, but amounts covering living expenses, like rent and bills, will be deducted from the payment.
An exception to this is if a student qualifies for a Special Support Loan or Grant. In this case, living expenses will not be deducted from the Universal Credit payment. There are also different rules for various types of postgraduate loans, details of which can be found on the government website.
Students who don't have a student loan, but instead qualify for one of the following student grants, won't see the grant deducted from their Universal Credit payment:
tuition and examination fees
your disability
expenses for residential study away from an educational establishment
living away from your usual place of study
maintenance of dependent adult (if the Universal Credit award does not include an amount for this person)
books and equipment
travel expenses
childcare costs
Depending on individual circumstances, students may also be able to claim other benefits, including Pension Credit (for those over the age of 66) or child benefit.
Parenting advice, hot topics, best buys and family finance tips delivered straight to your inbox.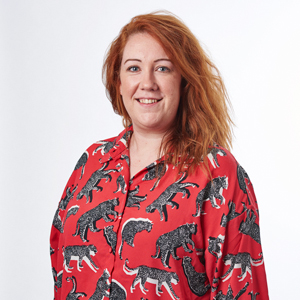 Sarah is Goodto.com's Money Editor. After segueing into the world of personal finance from the Homes sector, and acting as launch editor of Goodto's sister brand TheMoneyEdit.com, Sarah now focuses on family finance. She is passionate about cutting through confusing jargon to help people make sound financial decisions, avoid overspending and set themselves and their families up for a financially-stable future.