Is council tax going up and how much more will you have to pay? Our money expert explains
If you've found yourself wondering 'is council tax is going up' and how much you'll have to pay, this guide explains everything you need to know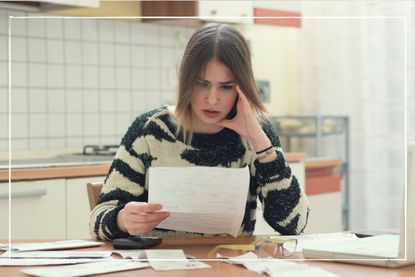 (Image credit: Getty Images)
Goodto Newsletter
Parenting advice, hot topics, best buys and family finance tips delivered straight to your inbox.
Thank you for signing up to GoodTo. You will receive a verification email shortly.
There was a problem. Please refresh the page and try again.
Is council tax going up is a question you might be asking yourself given that the cost of just about everything is on the rise.
Household budgets remain under pressure as a result of high inflation, increasing food costs and rising energy bills. And while the Government has stepped in to help by introducing a £150 council tax rebate for those in council tax bands A to D, for many families, this simply isn't enough.
Goodto.com's Money Editor, Sarah Handley, says: "The last thing anyone needs right now is another bill hike. But unfortunately that's what we're facing, with most households expected to see an increase in their council tax bills this spring. Being aware of these increases and understanding how you can better manage your outgoings is really important right now."
It can also help to understand how council tax is calculated so you can find out whether there is anything else you can do to reduce your bill. You can also follow this Martin Lewis council tax tip to save £100s on your bill.
Is council tax going up?
Council tax bills typically go up in April each year due to inflation, and this year is no exception. The problem is that inflation is currently at record highs, which means that any council tax rise will be a huge blow for already stretched household budgets. Councils are also facing government funding cuts and need to make up the shortfall.
Director of Company Debt, Mike Smith, says: "Council tax is expected to go up this year, to help local authorities cope with the morose economic context and, according to the Government, to give them more flexibility to ensure social care missions according to their needs."
How much you will pay for council tax will depend on:
where you live
the size of the hike planned by your local authority
which council tax band you are in.
If your home is in one of the lower council tax bands, which start from A, you'll pay a lower rate of council tax. Higher band properties, which go up to H in England and Scotland and I in Wales, will pay more.
However, while price rises will affect most households, some people may be eligible for a discount on their council tax bills, so be sure to check what qualifies for a council tax reduction to see if you could lower your bills.
Tax and financial planning expert at wealth manager Quilter, Rachael Griffin, explains: "Those who live alone or are the only adult in their home are entitled to a 25% discount, while others on low income, who claim benefits, or are students could see their bills reduced by as much as 100%."
You can check whether you qualify for a council tax reduction by using a benefits calculator such as Entitledto.co.uk and Turn2Us. You can also read our separate guide to see if you are eligible for a council tax reduction on Universal Credit.
How much will council tax go up by?
Council tax bills could rise as much as 5% from April, although the exact amount will depend on the local authority you sit under. A 5% rise on the average annual council tax bill for Band D households (currently £1,966) would mean an extra £98.30 a year, taking the average annual bill to £2,064.30.
Local authorities have the power to increase council tax every year, but maximum limits are imposed by the Government. Each year, the Government publishes 'referendum thresholds' for council tax increases. Should local authorities wish to raise council tax above these levels, they must hold a local referendum.
Tax and financial planning expert, Rachael Griffin, explains: "During the 2022-23 tax year, council tax bills could be increased by up to 2.99% without the need to hold a local referendum. But the changes announced during Chancellor Jeremy Hunt's Autumn Statement mean this will rise to 3% in the 2023-24 tax year across the board, and for those councils with social care responsibilities this is boosted to 5%.
"These changes will bring yet another blow to the purse and could leave many taxpayers facing bills of over £2,000 for the first time, while also suffering the ongoing cost of living pressures."
Below we've outlined how much selected councils are planning to increase council tax by from April:
Swipe to scroll horizontally
| Council | Planned increase | Annual bill for D band property once increase is factored in | £ increase |
| --- | --- | --- | --- |
| Bedford Borough | 2.90% | £1,737.92 | £48.98 |
| Colchester City | 3% | £1,957.45 | £57.01 |
| Coventry City | 5% | £1,910 | £90 |
| Kent County Council | 5% | £1,534.30 | £73.06 |
| North Yorkshire | 4.99% | £1,550.99 | £83.64 |
| Plymouth City | 4.99% | £2,108.44 | £100.21 |
How do I find out if my council is raising council tax?
To find out if your council tax is going up, you can check your local council's website. This should explain how much bills will increase by, as well as council tax rates.
Money expert at ABC Finance, Gary Hemming, adds: "Your local authority will send you a letter to confirm your new costs well before they're due. If you use online billing, keep an eye out for emails, or log in to your account to look for the latest information."
What should I do if I'm worried about the price hike?
If you're concerned about council tax rises, it's important to check whether you are eligible for a council tax reduction or council tax support. Contact your local council to ask about council tax reduction schemes, discounts and exemptions.
It's also worth considering whether you are in the correct council tax band. "You can consider appealing the council tax valuation of your property if you believe it is incorrect," says Company Debt's Mike Smith.
The process of challenging your council tax band can be started online. If you think you're in a higher, more expensive band than you should be, you can ask for it to be reassessed through the Valuation Office Agency.
However, while this might be successful, keep in mind that tax bands can go up as well as down. This means there's a risk that you could be moved into a higher council tax band, which would only push up your bills further. So speak to your neighbours first to check what tax band they are in and carry out some research.
If you're worried you can't afford to pay your council tax, it's crucial to contact your council as soon as possible. Your council might offer a revised payment plan to help you pay off your debt in instalments, while some councils offer discretionary council tax payments to those on Universal Credit or housing benefits.
Parenting advice, hot topics, best buys and family finance tips delivered straight to your inbox.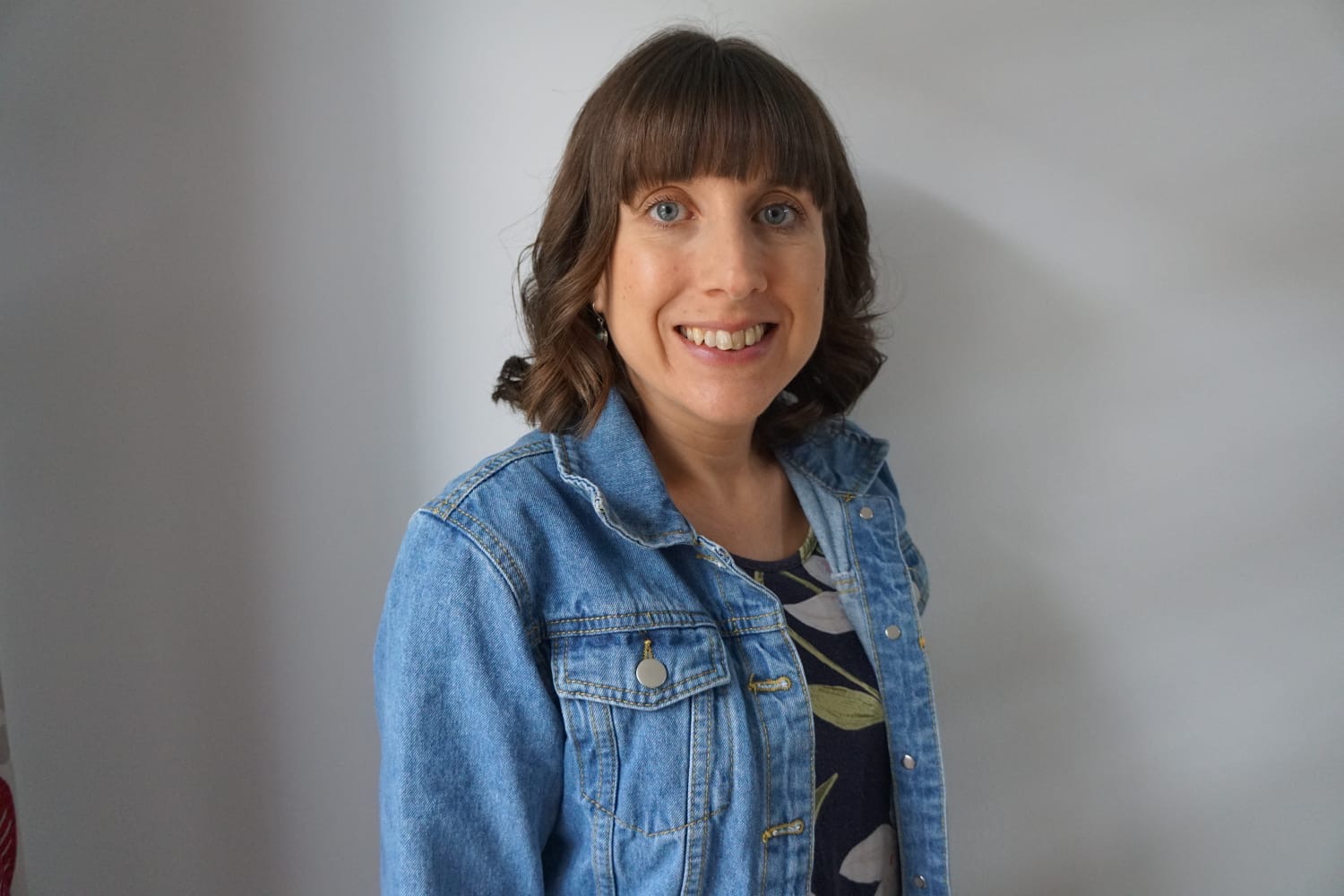 As well as being a mum of two, Rachel is a freelance personal finance journalist who has been writing about everything from mortgages to car insurance for over a decade. Having previously worked at Shares Magazine, where she specialised in small-cap stocks, Rachel developed a passion for consumer finance and saving money when she moved to lovemoney.com. She later spent more than 8 years as an editor at price comparison site MoneySuperMarket where she helped support the CRM programme, as well as the SEO and PR teams, often acting as spokesperson. Rachel went freelance in 2020, just as the pandemic hit, and has since written for numerous websites and national newspapers, including The Mail on Sunday, The Observer, The Sun and Forbes. She is passionate about helping consumers become more confident with their finances, giving them the tools they need to take control of their money and make savings. In her spare time, Rachel is a keen traveller and baker.