This Martin Lewis council tax tip could save you £100s (and even bag you a payout worth £1,000s)
The nation's favourite money-saving expert is at it again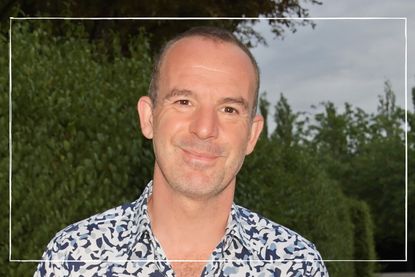 (Image credit: Getty images / Future)
Money-saving expert Martin Lewis has shared a council tax tip that could help thousands of people reduce how much council tax they pay.
He highlighted that by checking whether you can get a council tax reduction, or even an exemption (where you don't pay any council tax at all), you can significantly reduce your council tax bill going forwards. Better still, you could even be owed a backdated payment that could be worth thousands of pounds.
In a video posted to his Twitter account, Martin Lewis added that it's important to understand how council tax is calculated and how the amount you pay is decided, before seeing if you are eligible for a discount.
Watch Martin Lewis' council tax tip video
Are you due a council tax discount? 100,000s are missing out (& some maybe due backdated payouts too) so I've quickly filmed a video briefing to take you through it. Please share with anyone it is relevant to… pic.twitter.com/Gs6Eonz6kQApril 25, 2023
See more
In the video, Martin Lewis explains that 100,000s of people in England, Scotland and Wales could be entitled to a council tax discount of up to 100%, but aren't currently claiming it.
But as council tax has gone up in April, it's never been more important to find out if you are paying more than you need to, and whether you could be owed a backdated refund. If you are found to be eligible for a discount or exemption, you could get a refund back to the date you became eligible for the discount - not just when you applied for it.
Martin goes on to explain that the full council tax rate for a household is payable if there are two qualifying adults living there. If there is only one qualifying adult living in a property, then you could get a 25% discount on the amount of council tax you pay through the single person discount.
Those who are classed as non-qualifying adults, do not have to pay council tax. This includes:
Those aged 17 or younger
Full time students
Those with severe mental impairment (who meet the required criteria)
An adult carer who lives with someone with a severe mental impairment.
Martin also adds that there are up to 400,000 households who are in the wrong council tax band, many of whom could be incorrectly in a higher tax band and paying significantly more council tax than they should be.
It is possible to challenge your council tax band and get it lowered, and you should be able to get a refund if you have been paying too much. But it's important to remember that if you challenge your council tax band, it could be found that you are in too low a tax band and that you should actually be in a more expensive one. So make sure you speak to your neighbours and do your research before you challenge.
How to reduce your council tax if you don't qualify for a discount
If you don't qualify for a discount on your council tax, you still might be able to reduce your council tax payments.
Most people pay their annual council tax bill in 10 instalments, with a break in February and March each year. But if you are struggling to afford your council tax, you could change your payment schedule so you pay your annual bill in 12 instalments instead. While the amount you pay over the year remains the same, each instalment will be lower if you pay over 12 months rather than 10.
Sarah is Goodto.com's Money Editor. After segueing into the world of personal finance from the Homes sector, and acting as launch editor of Goodto's sister brand TheMoneyEdit.com, Sarah now focuses on family finance. She is passionate about cutting through confusing jargon to help people make sound financial decisions, avoid overspending and set themselves and their families up for a financially-stable future.