15 most expensive private schools in the UK, and the famous names that attended them
We list the most expensive private schools in the country and the notable alumni that attended, including Prince William, Kate Middleton, Benedict Cumberbatch and more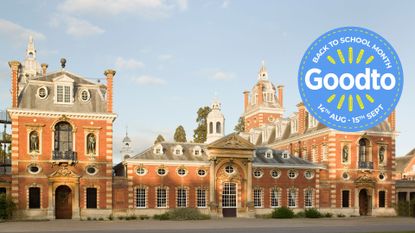 (Image credit: Alamy)
Goodto Newsletter
Parenting advice, hot topics, best buys and family finance tips delivered straight to your inbox.
Thank you for signing up to GoodTo. You will receive a verification email shortly.
There was a problem. Please refresh the page and try again.
Families have undoubtedly been spending the last few weeks (at least) prepping for the start of a new academic year. Attention will have been turned to getting the best school shoes, making sure your child has all the correct school uniform, and maybe testing out some new packed lunch ideas.
But for some parents, the start of a new academic year also means paying private school fees, and making sure their children have everything they need to board at school for the term.
As we celebrate Back to School Month at Goodto, we're taking a look at the most expensive private schools in the country and finding out if they have any famous alumni.
1. Brighton College - £64,920 per year
The most expensive private school in the UK is located in Brighton & Hove. Brighton College was awarded School of the Decade by The Sunday Times in November 2020 and it's not hard to see why. Boasting that the most common A Level grade achieved by its students in 2023 was an A*, Brighton College is also the home to impressive facilities including 18 science labs, a 25m swimming pool, music school, and a recital hall. But it all comes with a pretty hefty price tag of almost £65,000 per year for a full boarding experience.
Notable alumni
Stanley Baldwin (former prime minister)
Archibald Primrose, Earl of Rosebery (former prime minister)
2. Concord College - £53,400 per year
For just over an eye-watering £53,000 per year, your child could attend Concord College in Shropshire, on a campus that stretches over 73 acres in a countryside setting. Concord College boasts an international mix of students, and a focus on academic excellence.
Notable alumni
BBC's Glow Up winner and rising global make-up star Ophelia Liu
Pakistani cricketer Sharmeen Khan
West Ham United FC manager David Moyes used to coach the football team at Concord College
3. Hurtwood House - £52,227 per year
Known for its performing arts programme, it's no wonder Hurtwood House has a number of famous names on its roster. It also has a tagline of 'the most exciting school in England'. It claims to be less formal and less institutional than more traditional private schools, but still focuses on academic excellence, while also cultivating a passion for creativity.
Notable alumni
Hans Zimmer (film score composer)
Emily Blunt (actress; The Jungle Cruise, Mary Poppins Returns, The Devil Wears Prada)
Vanessa Kirby (actress; Pieces of a Woman, Mission Impossible: Fallout, Fast& Furious: Hobbs & Shaw)
Nikki Amuka-Bird (actress; Doctor Who, Netflix's Persuasion, Citadel)
4. Cheltenham Ladies' College - £50,700 per year
At the forefront of girls' education for more than 170 years, Cheltenham Ladies' College cultivates academic excellence and has consistently won awards, including the South West Independent Secondary School of the Decade accolade from The Sunday Times.
Notable alumi
Kristen Scott Thomas (actress; Four Weddings & a Funeral, The English Patient, The Horse Whisperer)
Cherry Healey (TV presenter; 10 Years Younger and a host of BBC documentaries)
Talulah Riley (actress, Pride & Prejudice, St Trinian's, Inception, The Boat That Rocked)
Amanda Wakeley (fashion designer)
5. Harrow School - £50,500 per year
Founded in the 16th century under a Royal Charter granted by Queen Elizabeth I, Harrow School is an independent boys school, located in north-west London on a leafy 300-acre estate.
Offering both day school and boarding, and a host of amenities, it commands excellence in academics and sports.
Notable alumni
Winston Churchill (former prime minister)
Benedict Cumberbatch (actor; Sherlock, Dr Strange, The Imitation Game, The Grinch)
James Blunt (musician, songwriter)
Richard Curtis (screenwriter; Love Actually, Bridget Jones' Diary, Notting Hill)
6. Eton College - £49,998 per year
Arguably one of the most famous private schools in the UK, thanks to the famous faces that attended, Eton College encourages all of its pupils to achieve academic excellence, and many of its students have gone on to have notable careers in politics, literature, and the arts.
Notable alumni
Prince William
Prince Harry
Boris Johnson (former prime minister)
David Cameron (former prime minister)
Hugh Laurie (actor; Jeeves & Wooster, House, Friends)
Ian Fleming (author, James Bond series)
Tom Hiddleston (actor; Loki, Thor, The Night Manager, Kong: Skull Island)
Eddie Redmayne (actor; Fantastic Beasts and Where to Find Them, The Theory of Everything, The Danish Girl)
7. Tonbridge School - £49,944 per year
For just under £50,000 a year, your child could board at Tonbridge School, an independent boarding and day school in Kent. But if your child wants to take music lessons, you'll have to pay and extra £1,170 (per instrument) - it's not included in the annual fee.
Notable alumni
EM Forster (author; A Room With a View, Howards End, A Passage to India)
Norman Heatley OBE (biologist who turned penicillin into usable mass medicine)
Dan Stevens (actor; Downton Abbey, Beauty & The Beast, Eurovision Song Contest: The Story of Fire Saga)
Tom Chaplin, lead singer of Keane
8. Winchester College - £49,152
Founded in 1382, Winchester College in Hampshire is known for its academic rigour, and was a boys school for more than 600 years, but started allowing both boys and girls to attend the day school as of September 2022. There are 94 listed buildings on its grounds, as well as 11 acres of formal gardens.
Notable alumni
Joss Whedon (American screenwriter, known for Buffy the Vampire Slayer and Marvel's The Avengers and Avengers: Age of Ultron)
Hugh Dancy (actor; Hannibal, Downton Abbey: A New Era, Confessions of a Shopaholic, Ella Enchanted)
Tom Sturridge (actor; The Boat The Rocked, Netflix's The Sandman)
9. Wellington College - £48,930
Located in Berkshire, Wellington College was named after the first Duke of Wellington and has been open since 1859. Originally a boys' school, it became fully co-educational in 2005.
It has previously been voted the Most Forward Thinking School in the UK, as well as being awarded the Best Senior School in Britain by Tatler.
Notable alumni
Thom Evans (rugby player)
James Haskell (rugby player)
Ellie Bamber (actress; Red, White and Royal Blue, Les Miserables, The Nutcracker and The Four Realms)
Rory Bremner (impressionist)
George Orwell (author; Animal Farm, 1984)
Will Young (singer, songwriter)
10. Malvern College - £47,985 per year
Founded in 1865, Malvern College is set in the Malvern Hills in Worcestershire and is a co-educational school with about 650 pupils. To attend and board, you will need to cough up an eye-watering £47,985 per year.
Notable alumni
Monty Don (British horticulturist, and presenter of Gardener's World)
CS Lewis (author; known for the Narnia series of books)
Jeremy Paxman (presenter, Newsnight, University Challenge)

11. Roedean School - £47,775 per year
Roedean School is a girls school located in East Sussex, founded in 1885, as is widely regarded as the Eton College for girls. In 2022, the school achieved its best ever results, with 71% of all A-Level grades being A*-A.
Notable alumni
Rebecca Hall (actress; Vicky Christina Barcelona, Iron Man 3, Christine)
Rhona Mitra (actress; Sweet Home Alabama, Hollow Man, The Life of David Gale)
Verity Lambert OBE (television producer, known for being the original producer of Doctor Who)
12. Wycombe Abbey - £47,700
Founded in more than 125 years ago, Buckinghamshire's Wycombe Abbey is an all-girls school, which is highly regarded as one of the top all-girls schools in the country.
Notable alumni
Eve Best (actress; Nurse Jackie)
Sally Phillips (actress; Bridget Jones' Diary, Smack the Pony, Miranda)
13. Charterhouse School - £47,535 per year
Located in Godalming in Surrey, Charterhouse School was founded in 1611 on the site of an old monastery. You might have also seen some of the Charterhouse School buildings on the screen - it's been used as a location in Netflix's The Crown, BBC's Bodyguard, and Mila Kunis movie Jupiter Ascending. It has a long list of notable alumni, including politicians, MPs, judges and barristers, and academics.
Notable alumni
David and Jonathan Dimbleby (TV presenters)
Peter Yates (Oscar-nominated film director)
Peter Gabriel (singer, songwriter)
Ben Adams (singer, from noughties boyband A1)
14. Benenden School - £47,400
Benenden School is an independent girls school in Kent. It boards more than 550 students between the ages of 11 and 18. It was founded in 1923 and is so popular that parents tend to register their children years in advance to secure a place.
Notable alumni
Princess Anne
Lady Victoria Hervey (socialite)
Ellie Kendrick (actress; Game of Thrones)
Sue Ryder, founder of the Sue Ryder Foundation
Rachel Weisz (actress; Black Widow, The Mummy, The Bourne Legacy)
15. Marlborough College - £46,995 per year
Founded in 1843, Wiltshire-based Marlborough College was originally a boys school, but is now co-educational, with more than 900 pupils. It has a long-list of notable alumni including royalty.
Notable alumni
Kate Middleton
Pippa Middleton
Princess Eugenie
Siegfried Sassoon (poet)
Jack Whitehall (comedian and actor)
Dick King Smith (author, best known for The Sheep Pig, which was adapted into the movie Babe).
If you're intrigued by the royal faces that attend private school, here's why Princess Charlotte's school fees are less than Prince George's, and the fun lessons offered at Prince Louis' school. It's also worth making a note of when to apply for primary school, as well as these first day of school traditions to start your child's academic journey in the best way possible.
Parenting advice, hot topics, best buys and family finance tips delivered straight to your inbox.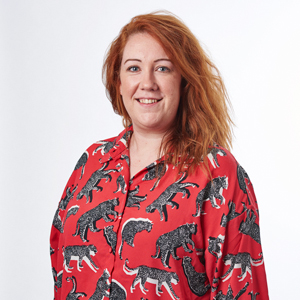 Sarah is Goodto.com's Money Editor. After segueing into the world of personal finance from the Homes sector, and acting as launch editor of Goodto's sister brand TheMoneyEdit.com, Sarah now focuses on family finance. She is passionate about cutting through confusing jargon to help people make sound financial decisions, avoid overspending and set themselves and their families up for a financially-stable future.