Celebrity chef Gizzi Erskine, shows you that you don't need to give up chocolate cake for good just beacause you're watching what you eat. Gizzi's chocolate and orange truffle cake is the thing of dreams! Not only is it completley rich and gooey, but it's much healthier for you than shop-bought cake because there are no added nasties! We love this chocolate and orange truffle cake for a dinner party dessert or just a mid-week treat for ourselves - who needs an excuse for chocolate orange truffle cake? Not us.
Ingredients
For the cake:
1 whole orange
125g fruit sugar
200g 70% dark chocolate, melted
100g ground almonds
3 free range eggs, separated
½tsp baking powder
For the icing:
150g 70% dark chocolate, melted
Zest of 1 orange
3tbsp honey
Method
Put the orange in a microwave-proof bowl. Add 250ml water, cover with clingfilm and microwave on high for 20 mins, turning halfway through (or simmer for 1hr in a small saucepan). Leave to cool, still covered.
Heat the oven to 180ºC. Line a 20cm round springform tin with baking parchment.
Cut the orange in half and remove the pips. Put in the food processor with 5tbsp of the orangey liquid left in the pan and blitz to a smooth purée, scraping down the bowl a couple of times. Add the sugar, melted chocolate, almonds, egg yolks and baking powder, and whizz again to mix thoroughly. Tip into a large bowl.
Beat the egg whites until stiff, but not dry, and fold into the chocolate mixture. Spoon into the lined tin. Put the tin on a baking sheet, then in the oven. Bake for 50 mins, covering with a piece of foil or baking parchment halfway through to stop the top burning. Cool in the tin (may take 2hrs).
To make the icing: mix the melted chocolate and orange zest then mix in the honey, which will make the icing go shiny. Transfer the cake onto a plate or cake stand then simply ice the top.
Top Tip for making Gizzi Erskine chocolate and orange truffle cake
List of equipment you'll need: Microwave-proof bowlMeasuring jugClingfilmSpringform tinBaking parchmentFood processorSmall saucepanLarge bowl WhiskLined tinBaking sheetFoilBowlCake stand
You might also like...
Parenting advice, hot topics, best buys and family finance tips delivered straight to your inbox.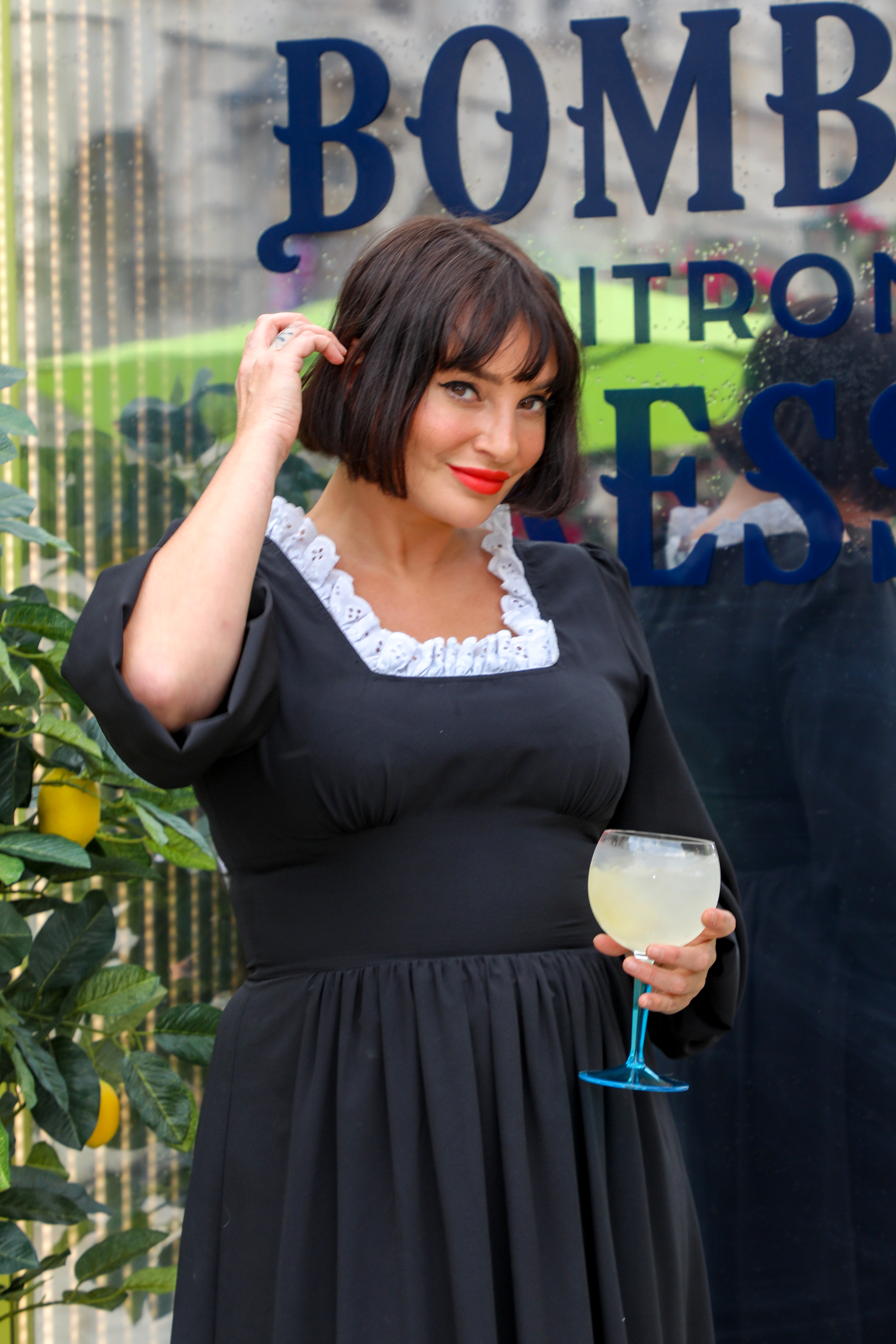 Gizzi Erskine is the phenomenal chef behind many of the nation's much-loved cookery programmes such as Cook Yourself Thin, Cookery School, The Wine Show and Cooks to Market. She has also appeared as a chef on daytime television shows, such as Good Morning Britain. Born as Griselda Erskine in Dumfries, Scotland in 1979, Gizzi moved to London with her parents as a child. She graduated top of her year from the prestigious Leith's School of Food and Wine before going on to launch her career as a chef. Since 2010, Gizzi has released eight cookery books focused on foolproof meals and a love of eating.