Goodto Newsletter
Parenting advice, hot topics, best buys and family finance tips delivered straight to your inbox.
Thank you for signing up to GoodTo. You will receive a verification email shortly.
There was a problem. Please refresh the page and try again.
Gordon Ramsay's roasted beef fillet is the opposite of a Kitchen Nightmare.
Gordon Ramsay's roasted beef fillet is a delicious, succulent recipe that can be on the table in under an hour. A great source of protein and iron, this roasted fillet of beef is served in a fiery tomato tarragon dressing. If you're not a fan of spicy food, just leave the Tabasco out of the mix. The beef fillet - the long tenderloin muscle near the spine - is a surprisingly lean cut of meat, which will melt in your mouth when cooked right. After cooking, leave it to rest for a few minutes before thinly slicing. This would make a great alternative Christmas dinner, if you're keen to avoid turkey. Or serve it to special guests over the festive period, with homemade chips or roast potatoes.
Ingredients
1.2kg prime beef fillet (in one piece, cut from the thick end)
Sea salt and black pepper
2 tbsp olive oil
Few handfuls of wild rocket leaves
For the tomato tarragon dressing:
500g (about 6) ripe plum tomatoes
5 tbsp ketchup (homemade is ideal)
2 tbsp Worcestershire sauce
1 tbsp Dijon mustard
Few dashes of Tabasco sauce
Juice of 1 lemon
2 tbsp balsamic vinegar
2 tbsp extra virgin olive oil
2 shallots, peeled and finely chopped
Large handful each of tarragon and flat leaf parsley, chopped
Method
To make the dressing, cut each tomato in half and squeeze out the seeds. Finely chop the flesh and place in a large bowl. Add the rest of the ingredients, except for the herbs, and mix well. Season well with salt and pepper to taste. Cover with cling film and chill for at least 20 mins or until ready to serve.
Heat the oven to 200°C/400ºF/Gas 6 and preheat a roasting pan. Trim any fat or sinew from the fillet of beef and season all over with salt and pepper. Heat a non-stick frying pan with a little olive oil. When it is very hot, add the beef and sear for 1½-2 mins on each side until evenly browned all over.
Lightly oil the hot roasting pan. Transfer the beef to the roasting pan and place it in the oven. Roast for 25 mins for medium rare beef - it should feel a little springy when lightly pressed. Transfer the fillet to a warm platter and leave to rest for 10 mins.
Serve the beef warm or at room temperature. Slice it thickly and overlap the slices on a serving platter. Pile the rocket into the centre. Stir the chopped herbs into the tomato tarragon dressing and spoon over the beef. Accompany with new potatoes if you like.
Top tips for making Gordon Ramsay's fillet of beef:
Because a fillet of beef has very little fat, it sears very quickly – so be careful to not overcook it in the pan.
Why do you sear beef before cooking?
Contrary to popular belief, it's not about keeping the juices in. In fact, it's all about the flavour and texture. Searing the outside with high, swift heat causes the edges to caramelise and turn brown. This is called the Maillard reaction and it's what makes that first bite of beef so irresistible.
Why should you let meat come up to room temperature before cooking?
It allows the meat to cook more evenly and ensures it is more tender throughout. This makes a big difference flavour-wise, as a cold cut of meat will see muscle fibres tense up when it first touches the pan. Be sure to take the fillet out of the fridge at least half an hour before frying.
You might also like...
Parenting advice, hot topics, best buys and family finance tips delivered straight to your inbox.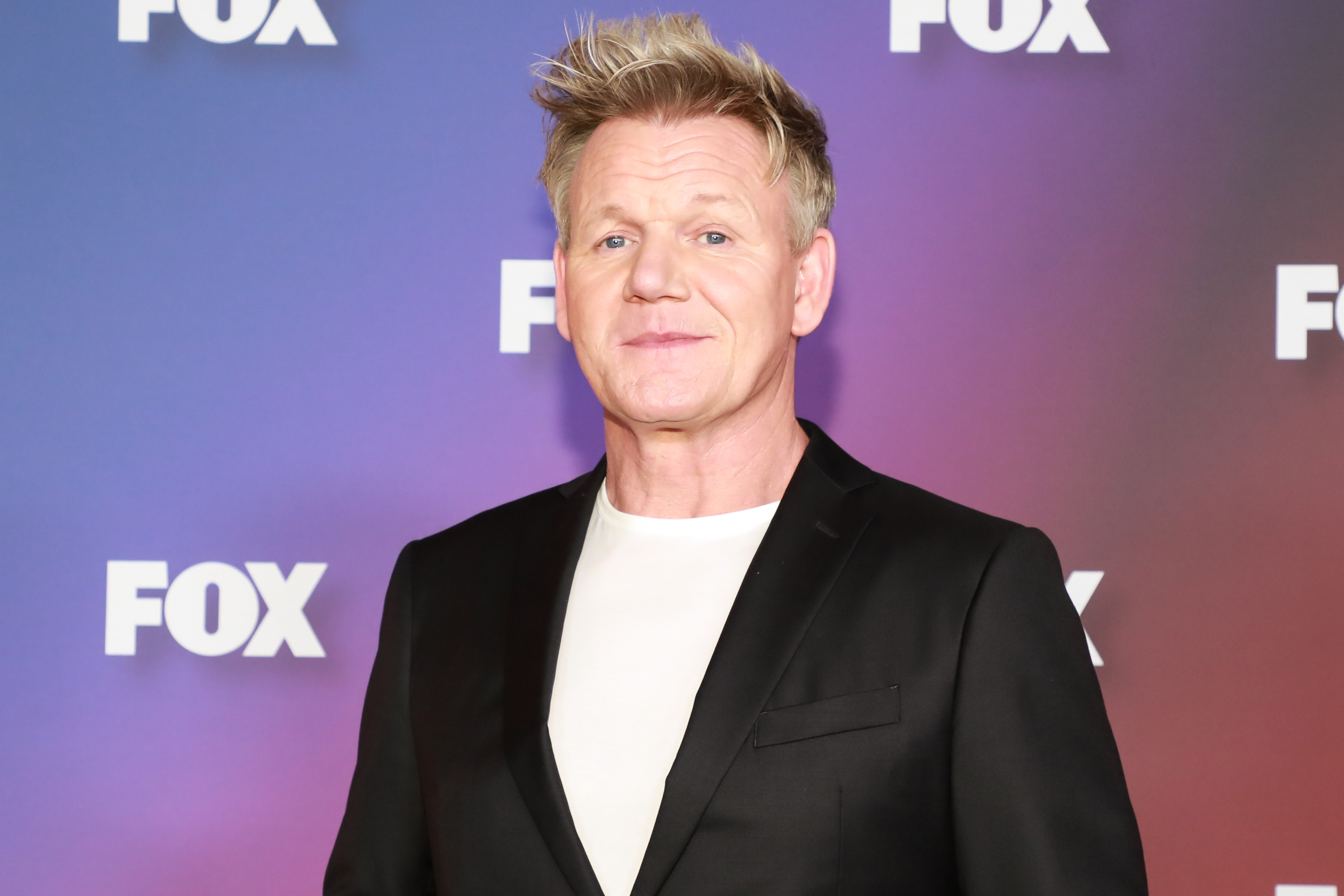 Gordon Ramsay is a celebrity multi-Michelin starred chef. Born who in Scotland, he has restaurants all over the world including the UK, France, Singapore, Hong Kong and the United States. He's a proud father-of-five and many of his recipes are particularly suited to if you're entertaining for your family or a group of friends. He trained with some of the world's most renowned chefs including Albert Roux, Marco Pierre White and Guy Savoy and opened his first restaurant, Restaurant Gordon Ramsay, in 1998.