Goodto Newsletter
Parenting advice, hot topics, best buys and family finance tips delivered straight to your inbox.
Thank you for signing up to GoodTo. You will receive a verification email shortly.
There was a problem. Please refresh the page and try again.
It's one of the Caribbean's most famous dishes, but you may be surprised to learn jerk chicken is traditionally served as street food.
Levi Roots' delicious jerk chicken recipe is perfect for any occasion however, especially large gatherings as you need to prepare the marinade in advance - so, it's all ready to go when it's time to cook.
This Levi Roots marinade recipe will make enough for 10 portions of jerk chicken if each portion contains around 200g of meat. If you don't require all the marinade at one time, it can be kept in a sealed container in the fridge for up to one week. Ideally, you should let the jerk chicken marinate in the sauce for 24 hours, or at least overnight - and don't forget to poke holes into the chicken beforehand so it can fully absorb the flavours.
Ingredients
Dry ingredients:
60g Scotch bonnet, deseeded and roughly chopped
100g spring onion roughly chopped
10g thyme, leaves only
20g garlic, roughly chopped
20g ginger, roughly chopped
10g whole pimento
10g cracked pepper
10g soft brown sugar
10g salt
5g cinnamon powder
5g nutmeg powder
Wet ingredients:
150ml rapeseed oil
150ml soy sauce
150ml cider vinegar
150ml fresh orange juice
10ml runny honey
75ml lime juice
Method
Add all the dry ingredients to a pestle and mortar and grind into a chunky paste.
Transfer the dry ingredients to a bowl, add the wet ingredients and mix well.
Use a skewer or a knife to poke a few holes in your chicken – this will help the flavour to seep into the meat.
Rub the marinade all over your chicken.
Cover and leave in the fridge for 24 hours to marinate.
When you are ready to eat, grill your chicken pieces on a medium heat until thoroughly cooked, or roast in the oven
Top tips for making Levi Roots' jerk chicken marinade
For the juiciest cuts and flavour, Levi Roots recommends using this jerk marinade for chicken legs, thighs, wings or a combination of all three. The cook time will depend on which cuts and the amount of chicken you use. At 200C, eight chicken thighs will take around 25 - 20 minutes to cook.
Parenting advice, hot topics, best buys and family finance tips delivered straight to your inbox.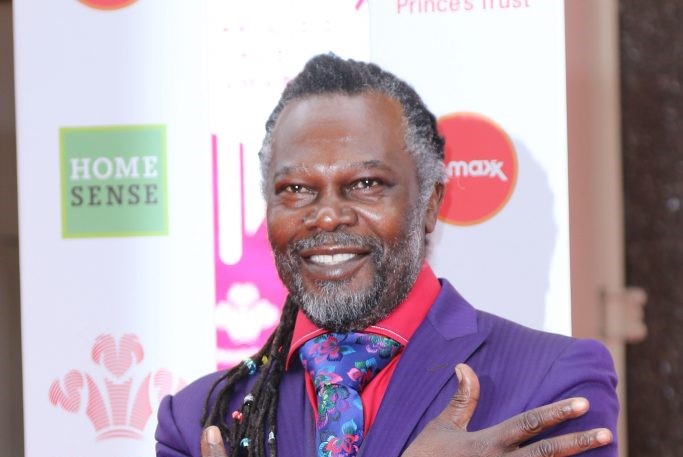 Celebrity chef and entrepreneur
Levi Roots is a Jamaican-born chef and the inventor of the famous homemade BBQ sauce 'Reggae Reggae Sauce' seen in your local supermarket. Levi began his food journey in a tiny little village called Clarendon in Jamaica with his grandmother. He enjoyed helping her in the kitchen and believes she taught him the secrets of how to perfectly mix Caribbean flavours, herbs and spices all together as well as discovering his love for music when attending his grandmothers church. With his parents working in the Brixton, so they could bring their six children over to the UK, Levi finally was the last to move to London in 1970. By 1991, Levi had seven children and lived in Brixton, where he created his famous sauce and decided to create a stall called the 'Rasta'raunt' at Notting Hill Carnival, which combined Jamaican music and the food he was cooking together using his delicious Reggae Reggae sauce. After years of trying to launch the product, Levi was spotted by a researcher from the BBC and was asked to appear on Dragon's Den. Despite trepidation, the sauce was an instant hit to dragons and Levi gave 40% of his business to Dragons Peter Jones and Richard Farleigh for £50,000 investment. By 2007, the sauce had hit the shelves across the country and it is now an essential item in many peoples cupboards. It truly is one of a kind and can be used in many different ways from marinading your chicken with it, to splashing it on top of a delicious rice dish, we've got some of our favourite recipes from the man himself for you to try.