Mary Berry's strawberry cake recipe is a delicious dessert, ideal for any summer evening.
This is not a traditional cake with sponge layers - it's a dacquiose: a cake made with tiers of hazelnut meringue alternated with chocolate buttercream. The result is a beautifully gooey texture, with the classic crunch and chewiness of a meringue. Between the meringue tiers there's a layer of chocolate buttercream, which you can either buy in a pot or make your own (see the tip, below). This is a brilliant summer dessert to make when strawberries are in season and at their sweetest and most flavourful. Ideally you need to make this on the day you're going to eat it and keep it in the fridge until you serve it. Any longer and the meringue layers can start to disintegrate, and the cream may sag.
Ingredients
60g slivered almonds
6 egg whites
225g (8oz) caster sugar
600g (1¼lb) strawberries
Chocolate butter cream (see tip below)
450ml (¾pt) double or whipping cream
Method
In a frying pan over a medium heat, toast the almonds until golden, stirring frequently. Then allow to cool. In a food processor or a blender, blend almonds until finely ground. Set aside.
Line 2 large baking sheets with baking parchment or foil. Using 20-cm/8-inch round plate or cake tin as a guide, mark 2 circles on each baking sheet.
Preheat oven to 140°C (275°F / gas mark 1). In a large bowl, with the electric mixer on full speed, beat egg whites until soft peaks form. Gradually sprinkle in the sugar, 1tbsp at a time, beating well at each addition until whites stand in soft, glossy peaks.
In the meringue mixture, using a wire whisk or rubber spatula, carefully fold the ground, toasted almonds.
Spoon one quarter of the mixture inside each circle on baking parchment or foil; with palette knife, evenly spread meringue to cover entire circle.
Place baking sheets with meringue on two oven racks and bake for 30 mins. Switch baking sheets between racks so the meringue browns evenly: bake for 30 mins longer or until golden.
Cool meringues on baking sheets on wire racks for 10 mins. Using a fish slice, loosen the meringues from the baking sheets and transfer to the wire racks. Cool completely.
Hull and thinly slice 150g (5oz) strawberries. If you're making your own buttercream (see tip) prepare it now.
Place 1 meringue layer on a serving platter and using a palette knife, spread with one third of the butter cream. Top with one third of the sliced strawberries. Make 2 more layers and top with the last meringue layer.
In a medium-sized bowl, whisk the double or whipping cream until stiff peaks form. Spoon about one third of the cream into a piping bag with large star tube and set aside.
Spread the remaining whipped cream on the top and side of the gateau. Decorate the top edge with the cream from the piping bag and use a four-pronged fork to make vertical line around the side of the cake.
Chill the dacquoise in the fridge for 4 hrs to soften the meringue layers slightly, making it easier to cut.
Cut 16 slices from the remaining strawberries and press into the cream on the side of the cake. Top the cake with the remaining strawberries, hulled and cut in half.
Tips for making Mary Berry's strawberry cake:
Make sure to preheat the oven before you begin making the gâteau to give it enough time to heat up. This will make sure the strawberry cake cooks properly in the oven.
How can I make my own buttercream for this cake?
Chocolate buttercream is available in the baking aisles of supermarkets. However, if you prefer to make your own, melt 100g cooking chocolate in a microwave and leave to sit for 5 minutes, stirring twice. Cream 200g butter with 400g icing sugar a 5 tbsp cocoa powder. Add in the melted chocolate and beat until smooth. Add in a splash of milk if you need to loosen it a bit.
How long can your store Mary Berry's strawberry cake?
Because the cake has no gluten or wheat in it, it stores really well. You can keep it in the fridge for up to 10 days. It also freezes brilliantly, for up to 6 months. Simply defrost before serving.
You might also like...
Parenting advice, hot topics, best buys and family finance tips delivered straight to your inbox.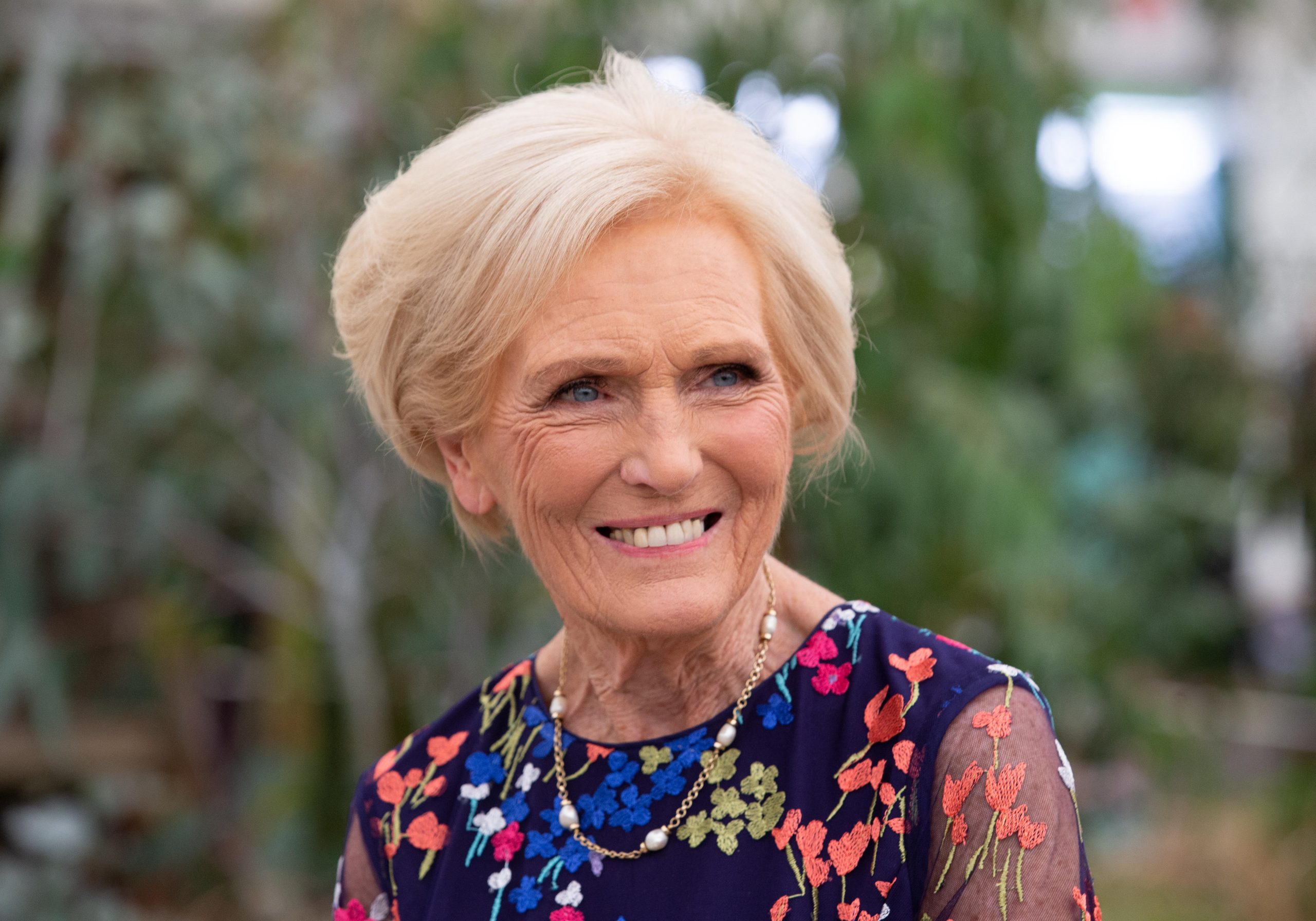 Mary Berry CBE is one of the most loved celebrity chefs in the country. In her early 80s, she's been on our screens showing us how to make the most delicious recipes and sweet treats for over 50 years! Mary is probably most famous for being one of the original judges on The Great British Bake Off, where she put contestants through their paces for nine years before leaving the show when it made its controversial move from the BBC to Channel Four.