Perfect for a kids party, these rainbow jelly pots are a lovely, fruity delight.
Triple-layer jelly is a great party favourite, but we've improved on it here by adding smoothies to the jelly. This changes the texture and really ramps up the fruity flavour, as well as adding some extra vitamins to the mix. These individual-size jellies are best served up in a tall shot glass, to give just the right space for three big stripes of colour. Pick your jelly by your favourite flavours, or theme them according to the colours of your party if you prefer.
Ingredients
3 x 135g packets jelly (we used pineapple, raspberry and lime)
3 x 180ml cartons smoothie (we used orange, mango and pineapple, apple and blackcurrant and gorgeous green apple)
150ml double cream, whipped or Greek yogurt
1 packet rainbow and unicorn decorations (we bought ours from Sainsbury's but any supermarket should stock them)
Method
Break the raspberry jelly into cubes, add 300ml of boiling water, microwave for 1 min, stir to melt. Add apple and blackcurrant smoothie and 150ml cold water. Stir to combine.
Pour into the base of 6 or 12 small glass or plastic cups. Pop in the freezer for 20 minutes or until set so that when the next layer is placed on the top they don't mix and the colours merge.
Break up the pineapple jelly and repeat process as above, using the mango and pineapple smoothie. Pour over the red layer, trying to make sure the layers are the same thickness. Pop in the freezer for 20 minutes.
Repeat with lime jelly and apple smoothie. Pour over final layer and chill until set.
To serve, dollop on cream or yogurt and top with a unicorn or rainbow decoration. If you want a pop more colour, sprinkle over some hundreds and thousands.
Top tip for making rainbow jelly pots
To make these even fruitier, add double the amount of smoothie and no cold water. Vary the flavours as you fancy by trying different smoothie and jelly flavours.
How can I theme these jellies for a baby shower?
This recipe is really versatile because you can change the colours of the jellies to suit any occasion. For a girl's baby shower, you can make pink layer by mixing strawberry jelly with a pale pink smoothie, and alternating stripes with a white milk jelly. For a baby boy party you could do lemon jelly mixed with a blue smoothie like Bolt from the Blue.
You might also like...
Parenting advice, hot topics, best buys and family finance tips delivered straight to your inbox.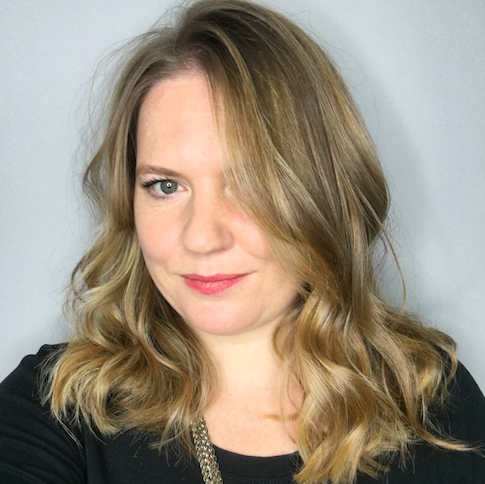 Food and Lifestyle Writer
Octavia Lillywhite is an award-winning food and lifestyle journalist with over 15 years of experience. With a passion for creating beautiful, tasty family meals that don't use hundreds of ingredients or anything you have to source from obscure websites, she's a champion of local and seasonal foods, using up leftovers and composting, which, she maintains, is probably the most important thing we all can do to protect the environment.