Goodto Newsletter
Parenting advice, hot topics, best buys and family finance tips delivered straight to your inbox.
Thank you for signing up to GoodTo. You will receive a verification email shortly.
There was a problem. Please refresh the page and try again.
These rainbow cake push-ups are just a beautiful as regular rainbow cake but in individual portions.
Rainbow cakes are always impressive, but these mini push-ups are a step beyond the ordinary. First you make the different coloured sponges in a cupcake tin, before cutting them to size and assembling them into in specially designed push-up containers. This recipe makes six push-ups - perfect for an intimate gathering like a teen or tween's sleepover birthday party. They're also great on the go because each cake is carefully contained in it's own pot. Ideal for a bright summer picnic.
Ingredients
150g caster sugar
150g butter
140 self raising flour
10g cornflour
3 medium eggs
30ml milk
1 tsp vanilla extract
Raspberry jam
Rainbow sprinkles for the tops
6 x paste food colours of your choice such as red, purple, yellow, turquoise, green and pink.
For the buttercream:
110g butter
500g of icing sugar
1 teaspoon of vanilla extract
60ml of milk
You will also need:
Cake push up containers (see tips)
3 x 12-hole cupcake tin (or you can make 3 batches of cakes with 1 12-hole tin)
Method
Preheat the oven to 160°C/Gas Mark 3 and grease your cupcake tin(s).
Beat the sugar and butter with the vanilla essence until light and fluffy (about 5 minutes).
Add 1 egg, ⅓ of the flour and a splash of milk and beat until just combine. Repeat until all these ingredients are combined.
Divide the batter into 2 tsp portions in the holes of your cupcake tin, then colour the first 6 portions red using your paste colouring. Colour the remaining 6 portions purple. Repeat with the other colours in separate cupcake tins. You will need 6 portions of each of the 6 colours to make the rainbow cake layers, so you may need to bake the cake portions in 3 batches of 12 if you only have 1 cupcake tin.
Bake in the oven for 5-8 minutes or until cake is springy to the touch, remove and cool in the tray for a few minutes before cooling on a wire rack.
Make the buttercream by adding all the ingredients together and beating for 5 minutes with an electric mixer on a medium speed.
When the cake is cool, use a circle cutter the same width as the push-up to cut the coloured sponge to the same size as the push up.
Sandwich the different coloured sponges with a touch of jam and buttercream until you have all 6 colours stacked. Don't put too much buttercream in as it will smear the push up when you put them in.
When you have a stack of 6, assemble a push-up and with the stack on the work surface push the tube down over the stack until it is all in the tube. Push the cake down slightly so it pushes the buttercream to the edge of the cake.
Add some buttercream and rainbow sprinkles to the tops and pop the lid on.
Top tip for making rainbow cake push-ups
Have something ready to put your push ups in before you start. I used a block of play dough but you could use a cardboard box with holes in.
Where can I buy cake push-up containers?
You can find these at some larger cookshops but Victoria got hers from thecakedecoratingcompany.co.uk
What can I do with the cut-offs from the cupcakes?
Use any off-cuts and crumbs to make cake mini cake pops. Rather than whizzing them down into fine crumbs, keep some chunks larger so that you get a rainbow effect inside the cake pops.
You might also like...
Parenting advice, hot topics, best buys and family finance tips delivered straight to your inbox.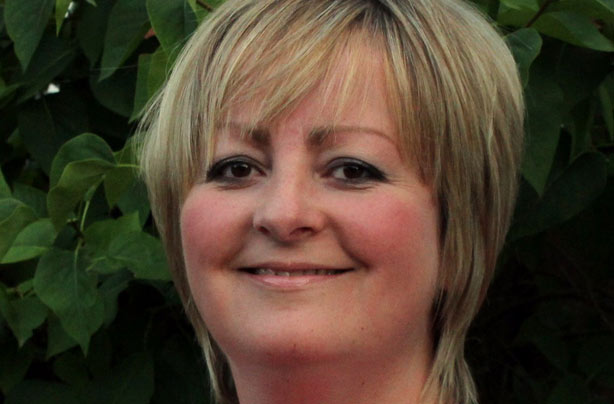 Victoria Threader is 'the queen of cupcakes' and a contributing Recipe Writer at GoodTo. Not only can she bake delicious cupcakes, she can decorate them too - with each of Victoria's cupcakes topped with handmade edible toppers. Some of her most popular cupcakes include: rainbow cupcakes, hidden shape cupcakes and even giant cupcakes.