This recipe for Slimming World's spicy rice stuffed vegetables is one of our favourite recipes for the healthy eating weight loss plan. And if you have food to use up this Slimming World's spicy rice stuffed vegetables recipe is also a great way to do that. Use leftover rice and vegetables to fill the pepper if you're feeling lazy. This tasty Slimming World's spicy rice stuffed vegetables recipe is the perfect healthy option for meal times - both for lunch and dinner - without compromising on flavour.
[apester id="5d271c0744ed7092476fad3a"]
Ingredients
227g/8oz dried short grain rice
8 large tomatoes
1 small green pepper, deseeded and chopped
1 garlic clove, peeled
1 tsp dried parsley
½ tsp smoked paprika
salt and freshly ground black pepper
2 red peppers, halved and deseeded
75g pack watercress
Method
Cook the rice according to the packet instructions until just tender. Drain.
Meanwhile, slice the tops off each tomato to make lids. Remove the middle from each tomato with a spoon and place all the seeds and pulp into a food processor. Add the green pepper, garlic, parsley, smoked paprika and seasoning and blitz to a purée. Take the blade out of the processor and stir in the drained rice.
Preheat the oven to 200°C/Gas 6.
Arrange the tomato shells and halved peppers, cut side up, in a large ovenproof dish or roasting tin. Spoon the flavoured rice into each, roughly a dessertspoonful in each tomato and 2 dessertspoonfuls into the peppers. Cover the peppers with some foil and replace the tomato lids on the tomatoes.
Roast the peppers and tomatoes in the oven for 15-20 minutes.
Leave to cool completely, cover and store in the fridge until required.
Top Tip for making Slimming World's spicy rice stuffed vegetables
If you fancy something a little meatier you can add chopped up bits of bacon to the rice mix
Parenting advice, hot topics, best buys and family finance tips delivered straight to your inbox.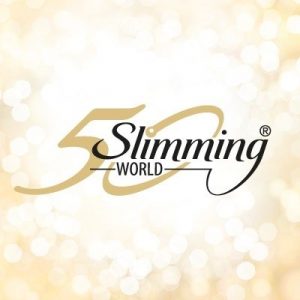 Slimming World is a weight management organisation that dates back from 1969. It holds thousands of weekly groups for members all over the UK influencing millions of people to eat healthier and manage their weight. From breakfast to lunch, from dinner to dessert, we've got lots of healthy and simple Slimming World recipes and ideas to keep you on track when it comes to taking part of the Slimming World plan.