Slimming World's surf and turf skewers with fresh ketchup are ideal for the summer. They're really simple to cook and assemble and when they're served with light, homemade ketchup you just can't go wrong! This mouth-watering recipe takes about 1hr and 30 mins to prepare and cook and is well worth the wait. This recipe serves 4 people but double the quantities if you're feeding more. You can cook these steak, prawn and scallop kebabs on the BBQ.
[apester id="5d271c0744ed7092476fad3a"]
Ingredients
600g lean sirloin steak, visible fat removed, cut into 24 chunks
16 scallops
16 raw peeled king or tiger prawns, with or without tails
low calorie cooking spray
For the ketchup:
1 onion, chopped
2 celery sticks, chopped
2kg tomatoes, chopped
2 garlic cloves, crushed
2.5cm piece of root ginger, peeled and halved
3 tbsp red wine vinegar
12 black peppercorns
2 cloves
1½ tsp sweetener
salt and freshly ground black pepper
Method
First make the ketchup. Put the onion, celery, tomatoes, garlic, ginger, vinegar and 100ml of water into a large saucepan. Put the peppercorns and cloves into a piece of muslin (or an emptied tea bag) and tie up with kitchen string.
Add to the pan and cook over a medium-low heat for 45 minutes, stirring occasionally.
Discard the ginger and muslin bag (or tea bag) and blitz the tomato pulp using a stick blender or food processor.
Rub the pulp through a sieve into a clean pan, discarding anything left in the sieve. Stir in the sweetener and bring to the boil, stirring occasionally. Turn the heat to low and simmer until thickened and reduced. Season and set aside to cool.
About 30 minutes before you want to cook, light the barbecue.
Thread the steak, scallops and prawns on to eight metal skewers (or wooden skewers soaked in water for 20 minutes) – each one should have three chunks of steak, two scallops and two prawns. Spray the skewers with low calorie cooking spray and season to taste. Cook over indirect medium heat for 6-8 minutes or until cooked through, turning once. Serve with the ketchup and lots of salad.
Top Tip for making Slimming World's surf and turf skewers with fresh ketchup
Keep any unused ketchup in sterilised jars for up to 3 months. Once opened, chill and use within 1 week.
Parenting advice, hot topics, best buys and family finance tips delivered straight to your inbox.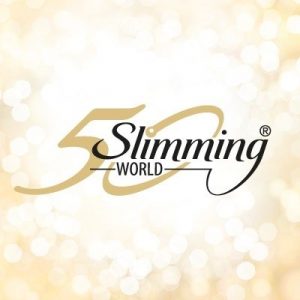 Slimming World is a weight management organisation that dates back from 1969. It holds thousands of weekly groups for members all over the UK influencing millions of people to eat healthier and manage their weight. From breakfast to lunch, from dinner to dessert, we've got lots of healthy and simple Slimming World recipes and ideas to keep you on track when it comes to taking part of the Slimming World plan.