These spicy chicken wings are quick and simple to cook but make sure to leave enough time for them to marinade.
You'll need a least two hours, but if you have time the day before you're serving them, that's even better as you can leave them to marinate overnight. They make great party food - just serve them all up in a big bowl and people can help themselves. Cook them over the barbecue if you prefer. Or you can cook them in advance in the oven and have them as a pre-barbecue treat for people to munch on while the sausages and burgers are cooking.
Ingredients
6 tbsp hoisin sauce
2 tbsp sesame oil
4 tbsp runny honey
3 tbsp hot chilli sauce
2 tbsp dark soy sauce
2 tbsp grain mustard
24 chicken wings
Method
To start this chicken wing recipe place all the ingredients except the chicken in a large bowl and mix thoroughly, then transfer to a large resealable food bag. Add the chicken wings, seal the bag and turn, massaging the wings to make sure they are completely covered with a generous amount of marinade. Ensure the bag is well sealed, put it into a large bowl and place in the refrigerator to marinate for between 2 and 24 hours.
Remove the chicken from the refrigerator and bring to room temperature.Meanwhile, preheat the oven to 220ºC/425ºF/Gas mark 7.
Space out the wings on an oven tray lined with greaseproof paper and cook in the oven for 20–25 minutes, until deliciously crispy and sticky, turning once. To test they are done, pierce a wing through the thickest part right to the bone with a small, sharp knife. The juices should run clear; if there is any trace of pink, return to the oven for a couple of minutes, then test again.
Watch your fingers, as the chicken wings will be very hot and you won't resist them for long.
Tana's Kitchen Secrets by Tana Ramsay is published by Mitchell Beazley at £19.99 - see www.octopus-books.co.uk
Top tip for spicy chicken wings
Chicken wings are great as a snacky, buffet food but if you want to make these into more of a dinner dish, use the marinade on some chicken thigh fillets instead, and serve them with rice or potato wedges and salad.
You might also like...
Parenting advice, hot topics, best buys and family finance tips delivered straight to your inbox.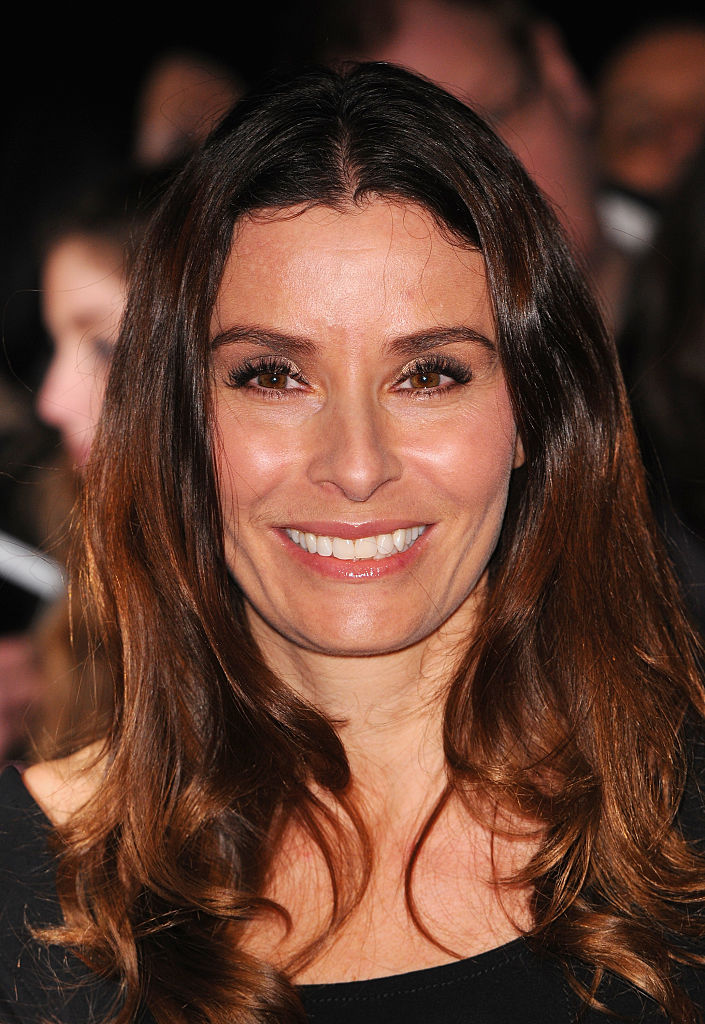 British author and TV personality
Tana Ramsay, born as Cayetana Elizabeth in 1974 in Croydon, is an English author and TV personality known for being married to celebrity chef Gordon Ramsey. Tana originally started her life as a Montessori-trained teacher. Despite being married to a celebrity chef, Tana is also a successful cook with her own range of best-selling cookery books, which include Tana Ramsay's Family Kitchen, Tana Ramsey's Real Family Food, Homemade, and Tana Ramsay's Kitchen Secrets. Having five children with her husband; Megan, Matilda, twins Jack and Holly, and Oscar, Tana says she centers her cooking around making food for her children and believes cooking together and eating together is the secret to healthy family life. So if you're looking for lots of quick and easy family recipes, take a look at our Tana Ramsay recipes.