Goodto Newsletter
Parenting advice, hot topics, best buys and family finance tips delivered straight to your inbox.
Thank you for signing up to GoodTo. You will receive a verification email shortly.
There was a problem. Please refresh the page and try again.
These apple oatmeal bars are ready in 45 minutes and have under 250 calories per portion.
Think of this recipe as an indulgent twist on classic flapjacks. Phil makes a quick and easy apple puree that is combined with oats and caramel for a sticky, chewy base and a delicious moist finished bake. The combination of apple, cinnamon, berries, and oats will remind you of a hearty crumble. Serve with a dollop of yogurt or warm custard for a comforting dessert.
Ingredients
300g(10oz) eating apples, peeled, cored and diced
397g can of condensed caramel
200g (7oz) porridge oats
2tsp cinnamon (optional)
For the topping:
55g (2oz) porridge oats
15g (½oz) butter, finely cubed
55g (2oz) toasted flaked almonds
300g (11oz) fresh or frozen forest fruits
Method
Heat the oven to 180C (160C fan, Gas 4). Grease and line an 18 x 28cm tin.
Tip the apple into a saucepan with 6tbsp of water, cover with a lid and cook until soft (about 5-6 mins). Drain the excess water and puree in a blender or mash with a potato masher.
Tip 200g of the oats and the cinnamon into a large bowl and add the cooked apple and two-thirds of the caramel. Mix well.
For the base: spread two-thirds of the oat mixture onto the base of the tin and push into the corners with the back of a spoon for a completely smooth layer.
Tumble the berries on top of the base. Beat the caramel in the can then drizzle over the berries.
To make the crumbly nutty topping, add 55g oats to the remaining mixture in the bowl and mix well. Using your fingers, rub in the butter (it gets a little messy!) then add the almonds and stir together.
Dot the final oat mixture over the berries and press down slightly to stick all the layers together. Bake for 25-30 minutes until golden brown. Leave to cool completely before cutting into squares.
Watch how to make apple oatmeal bars
Top tips for making apple oatmeal bars
Phil shares some tips on the best way to cut the apple oatmeal bars and how to prepare the apples for the recipe. We have some helpful information on the best apples to use and what to do if you don't have an apple corer.
What fruit should I use to make apple oatmeal bars?
You can use any apple variety you like. Phil suggests using Cox but Jazz, Pink Lady or Granny Smith would all work too. You can also use cooking apples if you prefer. This is an excellent recipe to make if you have lots of homegrown apples and you're feeling bored of crumble! Phil uses frozen fruits but you could use fresh berries if they are in season. When using frozen fruit it's important to thaw it and discard the liquid before adding to the oatmeal bar base.
Phil suggests topping and tailing the apple so you have a flat surface to work with. He then uses an apple corer and peels the apples. Phil softens the apples in a saucepan with a little water to make it easier to blend the apples into a puree.
Why are my apple oatmeal bars difficult to cut?
If the berries you have used are quite large then it can be difficult to cut even sized pieces. Consider roughly chopping the fruit before spreading it over the apple oatmeal bar base. Once baked, the longer you chill the bars the easier they will be to cut. Use a sharp knife and clean between cuts to reduce any drag on the knife.
How to remove the core from an apple without a corer
If you don't have any apple corer as part of your kitchen equipment we recommend the following. Top and tail the apple so you have a flat surface to work with. Use a vegetable peeler to remove the skin. Then place the apple on a chopping board and carefully cut the sides of the apple, leaving the core and seeds in a central block. You can then discard the core and cut the apple wedges into your preferred size chunks.
For the most enjoyable eating experience, we recommend removing the core from the apples. If you don't have an apple corer, consider adding one to your kitchen equipment. They don't take up very much space but are effective and easy to use
​​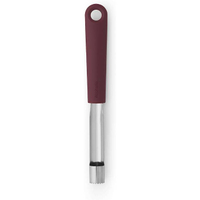 Brabantia Apple Corer, Aubergine Red - View at Amazon
This easy to use apple corer has a serrated blade to cut the core of the apple away in one go. It has a loop on the handle if you want to hang it in your kitchen but it's also small enough to go in a utensil draw or pot. It is dishwasher safe and comes with a five year guarantee.
If you like these classic flavours, consider making our granola bar recipe too. If you'd prefer something without apples try these oatmeal bars or our chocolate oat bars for something more indulgent.
Parenting advice, hot topics, best buys and family finance tips delivered straight to your inbox.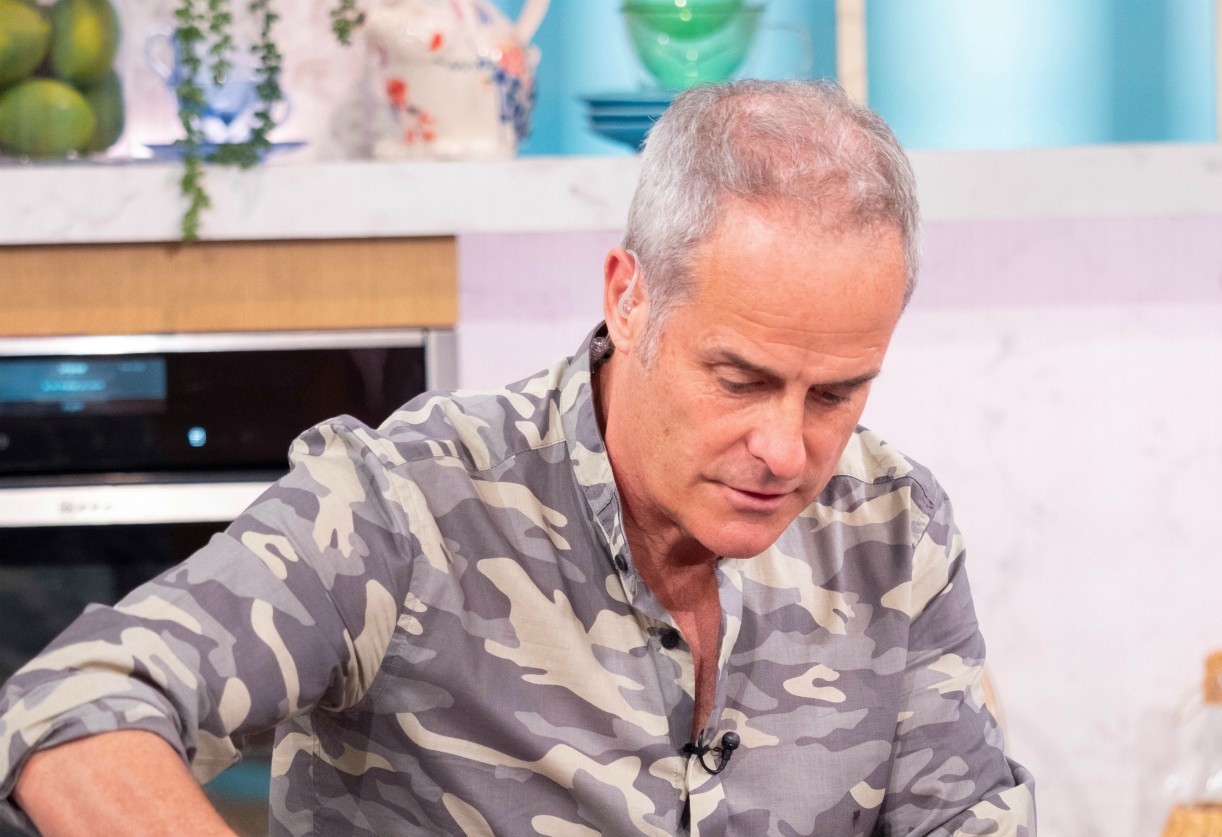 Phil Vickery has been part of the This Morning team for over 20 years and his recipes are unsurprisingly a huge hit with families as they are fuss-free, wholesome and delicious. He's one of the country's most-loved chefs and is passionate about using locally sourced ingredients to cook classic British dishes. In fact, in Phil's spare time he likes to spend ours on his farm tending to the land and livestock, which includes pigs.