I tested the COSORI 9-in-1 air fryer and I genuinely don't need an oven or a toaster anymore
The COSORI 9-in-1Air Fryer is a little powerhouse that I don't think I could be without now.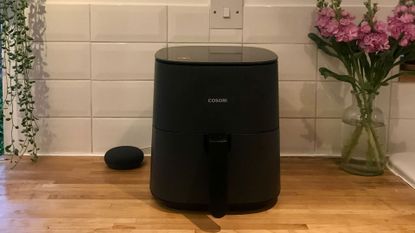 (Image credit: Future)
Reasons to buy
+

Good value for money

+

Dishwasher-friendly basket

+

Shake timer included

+

Great range of settings
Reasons to avoid
-

Crisper plate comes out when you pour food out

-

Some settings are longer than needed

-

Isn't WiFi-enabled

-

Screen can show fingerprints
Goodto Newsletter
Parenting advice, hot topics, best buys and family finance tips delivered straight to your inbox.
Thank you for signing up to GoodTo. You will receive a verification email shortly.
There was a problem. Please refresh the page and try again.
As a former Home Editor, it's fair to say I've tested many an air fryer in my time so when I got the chance to give the COSORI 9-in-1 Air Fryer a spin, I was intrigued to see how it would hold up against others.
The brand behind this model is up there with the big players in the air fryer world, but perhaps without the hefty price tag to match. Instead, this model is mid-range and has a capacity big enough to feed up to four people (depending on what you're cooking, of course).
The best air fryers have soared in popularity and it's no wonder. These smart little machines are super speedy thanks to convection technology which circulates hot air around the food. They create a crisp finish to food and don't require masses of oil and fats for tasty results.
In a nutshell
The COSORI 9-in-1 4.7L Air Fryer is a brilliant option for value for money and it's super easy to clean (the basket is dishwasher-friendly). It's big enough to fit a whole chicken and it made super tasty homemade chips and wedges. Buy it if have a household of two-four people and want an option that isn't an eyesore.
Many of us think that air fryers are great for replacing deep-fat fryers and while I certainly don't disagree, these machines can do so much more than that. Over the last few weeks, I've put just about everything in my COSORI air fryer to see how it fared. From homemade potato wedges to frozen veggies and even bagels and toast, I've tried it all. Even my four-year-old nephew had to get involved with the all-important taste testing of some air-fried homemade chicken nuggets (he regards himself as quite the connoisseur). Here's everything you need to know about how the COSORI 9-in-1 fared.
Price & availability
At the time of writing, the COSORI 9-in-1 4.7L Air Fryer retails at £109.99 at Amazon. That makes it a mid-range air fryer and while you can get cheaper models, many don't offer helpful features such as a large capacity, dishwasher-friendly frying basket, and nine functions (more on those later).
COSORI models are quite often discounted too which means you can sometimes snap this air fryer up for around £30 less. I found I barely used my oven at all while I was testing this air fryer (and I'm a keen cook) and because the machine works so fast, it was so much more convenient. Plus, it heats up in three minutes, so no need to wait around either.
Design & features
Capacity: 4.7L | Dimensions: H30.7 x W27.4 x D38.4 | Wattage: 1,500W | Colour: Dark Grey | Max temp: 230 degrees Celcius
This COSORI model is a sleek machine and while it has a decent capacity, the unit itself doesn't take up too much counter space. It's no wider than a standard four-slice toaster. What sets this machine apart from many others I've tested is that the frying basket and crisper plate that sits in it are dishwasher-friendly (you'd be amazed how many models aren't), and when you're time-poor, a simple design feature like that makes all the difference.
Air fryers work by circulating hot air around the food and because the air fryer basket has holes in it, the heat reaches the food nicely and evenly for a crispy finish. This COSORI model, however, also has a crisper plate which is a square insert that rests at the bottom of the frying basket and stops food from sticking to the base of the air fryer. The plate is fitted with silicone grips to keep it in place but I did find that when I tipped food out of the air fryer, the plate often came out too and landed on top of the food which wasn't ideal (especially as it's hot).
While each of the buttons makes a noise when you press them, this air fryer is quiet when it's operating. It's always advisable to make sure your air fryer isn't too close to a wall so that the heat from the back of the unit can escape properly, this COSORI model didn't get too hot to touch on the outside.
The control panel is glossy and so can be prone to showing fingerprints but is easy to wipe down and buff with a cloth after you've finished using it. The controls are on a touchscreen and were really responsive when I used them. Thankfully, there was no need for several presses to get the function I wanted. And as for the capacity? The 4.7 litre air fryer is large enough to make enough chips (comfortably) for three-four people or, we managed to fit eight chicken breasts in at one time so it's suitable for cooking for more when it comes to meat. But you'd struggle to get eight portions of chips in the machine which is why we think this model is ideal for households of up to four.
The COSORI 9-in-1 4.7L is available in dark grey and while you can get alternative colours, they don't offer the same capacity as the model I tested.
The air fryer includes nine different settings for different foods such as chicken, fries, frozen foods, steak, seafood, veggies, and bacon, as well as standard functions such as a keep warm option and a preheat button. The settings were accurate and worked well when we tried them, however, I found myself using the machine just like an oven in that I'd pop the food in, set the temp and leave it to it. The preset options are fab though if you're a little uncertain of cooking times for recipes you're making.
What I also like about this model is that there's a shake timer. This functionality reminds you to shake the food halfway through the cooking duration. This isn't something all machines have and is so handy when you don't want to bother with setting separate alarms or need to crack on with another task entirely.
The capacity on this COSORI model is a spacious 4.7 litres and so that meant I could cook more than one thing at once. But, as you would with an oven, if you're cooking different items, you'll have to do a bit of maths to make sure you're adding each food at the right time as some will naturally cook quicker than others.
How we tested
Sliced 2x medium-sized potatoes with skin on, cut into wedges, tossed in 1tbsp oil. Cooked on preset mode for fries/chips/potatoes if available, otherwise cooked manually referring to air fryer guide book.
Cooked frozen fishfingers according to air fryer guide book.
Used model for minimum of two weeks for everyday meals
Things you wouldn't find on the box
To put this air fryer to the test, I first started out making some potato wedges. I sliced two potatoes and added 1 tbsp of olive oil to the air fryer. This COSORI model has a fries preset function so I selected that and the shake timer so I knew to give the chips a chance to cook evenly. The fries mode took 25 minutes and the result was impressive. The wedges came out with a golden colouring and were nice and crisp on the outside.
When I pulled a chip apart to see whether it was cooked through evenly, the potato skin made that lovely crackly noise you get when it's nice and crisp. The inside of the wedges were fluffy and piping hot. The wedges were fairly chunky too so I did actually find that when I sliced thinner chips, the preset setting made them quite dark, and often I could turn the machine off a few minutes before the timer was up which isn't ideal if you just want to put your potatoes in and forget about them as they could be a tad overcooked.
Keen to put the air fryer thoroughly through its paces, I tried cooking most things I'd normally pop in the oven over the space of three weeks and found I barely needed my oven at all, or even a toaster for that matter because this air fryer created perfectly, er, toasted toast. Chicken nuggets had a much crisper finish than when I'd made them in my oven previously (and my four-year-old nephew said they were 'extra yummy'). I also found this air fryer did a great job of reheating and adding a tasty finish to dishes such as bubble and squeak that I made to use leftovers from a roast dinner.
When it came to cleaning this air fryer, I found most oil or juices collated at the bottom of the basket and easily tipped out, however, the crisper plate normally fell out with the juices. While I don't have a dishwasher (sigh), this COSORI air fryer is super easy to handwash. The non-stick coating is true to its name and makes it a speedy cleaning task. The outside of the machine also buffed up nicely with a damp cloth.
Who's it best for?
Because of the range of settings you get, this air fryer is great value for money as a family cooking appliance. The only thing that really lets it down is when the crisper plate comes out when you tip the basket to pour out your food. Even with that in mind, however, I'd still buy this machine again and it's now a firm staple in my kitchen. In fact, I've barely used my oven since getting it, and my toaster is fully redundant.
While this machine is more affordable than some of the most popular options on the market, including the Ninja MAX AF160UK, it doesn't look like a budget, 'cheap' option and made a sleek addition to my kitchen. So, if you're after an air fryer but care about how it looks, then this model won't be an eyesore.
Need an alternative?
If you want to take your air fryer game to the next level and want the convenience of being able to control your machine from your phone, the Proscenic T31 air fryer oven is the one for you. This air fryer is WiFi-enabled and has a more traditional oven look with a whopping 12 preset options to choose from.
Looking for more? Discover the best air fryer cookbooks.
Parenting advice, hot topics, best buys and family finance tips delivered straight to your inbox.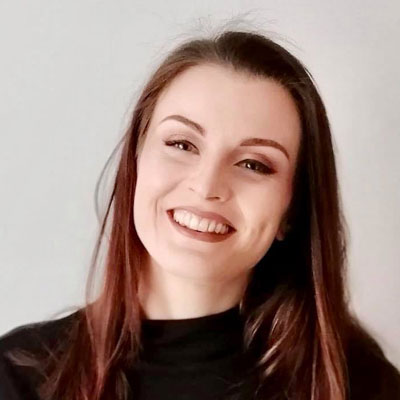 Sophie has worked in digital media for eight years working across titles including TechRadar, Live Science, Fit&Well, PetsRadar, and Goodto. Her previous experience includes testing air fryers, coffee machines, fitness equipment, and creating how to features for a range of brands. Sophie holds a Gold Standard journalism qualification from the National Council for the Training of Journalists (NCTJ) and has scooped awards for her journalism over the years. Sophie is a keen gym lover but her love of all things fitness and wellbeing began when she was studying for a degree in English Language & Linguistics and she took up running in between lectures, which she found fantastic for stress-busting. Day-to-day, Sophie is responsible for driving the direction of Goodto and is passionate about providing a safe space for families to find ideas, advice, and enjoy happy, healthy lives.