Kate Middleton's beauty therapist shares her top anti-ageing tips!
Who ever said anti-ageing needed to be expensive? We chat with beautician to the stars Deborah Mitchell (and share her top secret tips!)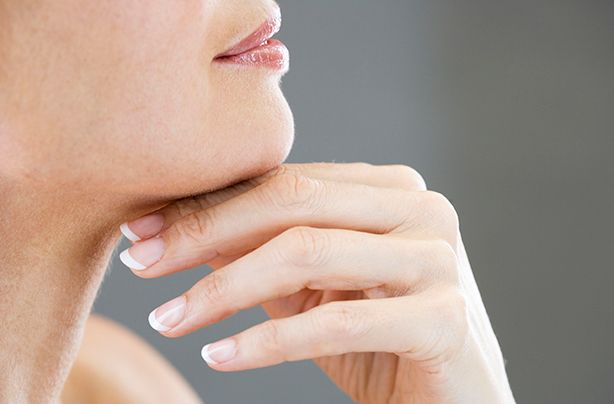 When it comes to anti-ageing (opens in new tab), Deborah Mitchell knows her stuff. CEO and founder of Heaven Skincare, her bee venom mask (yes, with a bee venom ingredient in it!) is said to be the most effective natural alternative to botox - its instant anti-ageing effects took the beauty industry by storm last year!
Deborah's 20 years in the industry has earned her a cult status, and if her name is new to you then we're guessing the names of her celebrity clients won't be, including (excuse us while we shamelessly name-drop here) Kylie and Dannii Minogue, Victoria Beckham, Gwyneth Paltrow, the Duchess of Cornwall and, on Camilla's recommendation, Kate Middleton too!
Deborah, left, has a whole host of celebrity clients, including the lovely Dannii Minogue
We grabbed 5 minutes with Deborah to find out some quick and budget-friendly tips to get your skin back to its glowing best, and fight the signs of ageing for good.
1. Temperature check
When you are cleansing your face, it is important that you use lukewarm water. If it's too hot capillaries can break, or if it's too cold the pores will not open properly. The same goes for when you're in the shower - if you like it hot then just try to avoid putting your face under the running water, as it's too extreme for the skin on your face.
Don't use water that's too hot on your face
2. Find the right wipes
Wipes should really only be used when no running water is available, but for on-the-go make-up removal they're great. My Ella Jane Celebrity Skin Wipes (opens in new tab) (£7.30) can be used with your cleanser for a thorough clean. They contain Apple Pectin, which works to dissolve and exfoliate skin cells. They also soften your skin as well as giving it a deep cleanse.
Get skin feeling soft and super cleansed with Deborah's skin wipes, £7.30
3. Don't forget to tone
Many people forget to use a toner, this should always follow cleansing in order to help remove any residual cleanser or make-up that may have been left behind. Toning closes the pores, tightens the skin and helps achieve a clearer complexion, thus making you look younger. Worth a try for the sake of an extra minute spent swiping some cotton wool over your face! The Body Shop's bestselling Seaweed Clarifying Toner (opens in new tab) (£8) is alcohol-free, refreshing and purifying, helping to rebalance combination skin.
Apply The Body Shop's Seaweed Clarifying Toner after cleansing and before moisturising
4. Oil up
You can add facial oils to your moisturiser for an extra hydration boost if your skin needs it. Massage into the skin upon application for best results to allow the product to work a little deeper. If you fancy trying out a facial oil then Botanics Organic Facial Oil (opens in new tab) (£9.99) is proven to lock moisture in for 8 hours and contains nourishing rosehip.
Skin in need of an extra moisture boost? Just add a drop of facial oil to your usual moisturiser
5. It's all in the eyes
It's important to look after the eye area as this is an area prone to premature ageing. Lots of water and not skipping meals helps the lymphatic system, which can help reduce puffy eyes. For an extra cooling an depuffing treat, try using a cooling eye mask like The Body Shop's Aqua Eye Mask (opens in new tab) (£6) (after popping in the fridge for an hour before you want to use it)
Next time you find a minute for a little me-time (rare, we know!) try a soothing cooling eye mask
Deborah Mitchell is the CEO and founder of Heaven Skincare. You can find out more about her and her products at www.heavenskincare.com (opens in new tab)
Where to next?
-Video tutorial: how to look younger
-Anti-age your eyes (without scary needles and surgery!)