Aldi reveal they're adding SHEET MASKS to their sell-out Lacura range
Race you to the checkouts...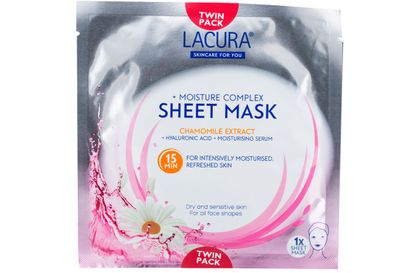 If you're a fan of Aldi's cheap beauty products, you'll be happy to hear they're treating beauty lovers to not one, but THREE new sheet masks!
We already love their award-winning wines and their cheap candles. Now the supermarket giant have announced they're adding to their successful Lacura beauty range and, as expected, savings are pretty impressive.
For the bargain price of £1.99 for a pack of two, say hello to Lacura's Moisture Complex Sheet Masks. Inspired by the Korean skincare regime, you have a choice from three variants - pomegranate for sensitive skin, chamomile for dry and sensitive skin, and green tea for normal and combination skin. Aldi claim they are 'perfect for leaving your skin super-hydrated in just 15 minutes.'
The 100 per cent biodegradable bamboo fibres are infused with chamomile extract and hyaluronic acid, and at just £1.99 they offer a 33 per cent saving on the Garnier equivalent, which costs £2.99 for just one sheet mask.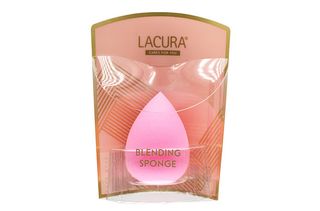 Another new product hitting the shelves is the Blending Sponge, which has become the go-to method for applying any liquid or cream formulations. Aldi's edgeless sponge 'helps deliver an all-over smooth and seamless finish thanks to the droplet shape which provides maximum control and quick and precise application'.
And at just £1.49 it's a fraction of the price of just one Original Beauty Blender which can set you back at least £17.00.
In a new move by the budget supermarket chain, they're bringing back their sell-out Hot Cloth Cleanser, CC Cream (£2.99) and Gel Look Nail Polish and Top Coat (£2.49 each).
The popular Hot Cloth Cleanser (£3.99), is designed to 'gently soften, tone and purify the skin with rosemary, chamomile, cocoa butter and eucalyptus oil'. Plus it comes with 100 per cent muslin cloth that will 'leave the face feeling smooth and refreshed'. Lacura's cleanser offers a massive saving of 80 per cent compared to what they claim is the 'luxury equivalent' by Liz Earle, which retails for £28 for 200ml.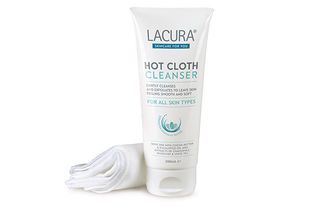 The new beauty bargains are part of the supermarket' Specialbuys, and are available to pre-order now or you can pick them up in stores from Thursday 17th May - but once they're gone, they're gone.
Fans of the beauty range will be keeping their fingers crossed for other Specialbuys to return to the shelves following their initial popularity.
Lacura Miracle Cream, which they claimed was comparable to Elizabeth Arden's Eight Hour Cream was only £3.99 - 77 per cent cheaper than the upmarket product, which retails for £18.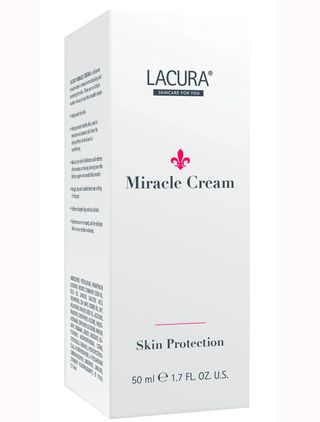 The cream is said to 'protect, moisture and soothe normal, dry and irritated skin', leaving it 'wonderfully smooth' and it can also be used on chapped lips and dry cuticles.
Aldi also launched the Lacura Glycolic Daily Cleansing Pads, which they claimed were just like the Nip and Fab Glycolic Daily Cleansing Pads.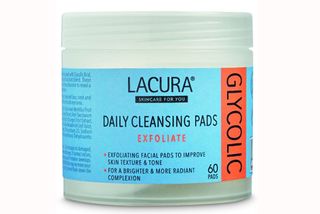 Retailing at £2.49 - 80 per cent cheaper than the £12.95 you pay for the Nip and Fab version - the cleansing pads 'refine, re-texture and resurface the skin' to uncover a bright and radiant complexion.
Before announcing their new beauty products, Aldi made headlines with their Jo Malone inspired collection, which they launched just in time for Mother's Day.
The luxury range included a perfume, as well as body wash and hand and body lotion, and it was 92 per cent cheaper than the original.
Parenting advice, hot topics, best buys and family finance tips delivered straight to your inbox.
A Freelance Writer and Content Editor, Jenni has been working on the women's lifestyle team at TI-Media on and off for over three years. She writes about your favourite celebrities and TV shows so you never miss an update. Jenni also writes beauty news and features - so for all of your skincare and make-up needs, drop her a line.