14 celebrity diets debunked by the experts (#8 is the only one you'll catch us trying)
From Kim Kardashian to Kate Middleton, here's what celebs eat when they're on a diet.
(Image credit: Future)
Goodto Newsletter
Parenting advice, hot topics, best buys and family finance tips delivered straight to your inbox.
Thank you for signing up to GoodTo. You will receive a verification email shortly.
There was a problem. Please refresh the page and try again.
Celebrity diets are sometimes bizarre - but that doesn't mean we're not tempted to try them. We've asked a personal trainer for her verdict.
If you're on a weight loss journey, then you'll probably already know that working out how many calories you burn a day and incorporating fat-burning foods into your diet are good places to start. But when you see celebrities like Adele and Rebel Wilson shed the pounds with apparent ease, and Kim Kardashian lose 16lbs in three weeks to fit into that Marilyn Monroe dress for the Met Gala, it can be tempting to try one of their extreme diets for yourself.
But restrictive plans can be hard to stick to - and sometimes dangerous - long term, meaning that often those that try them will end up putting the weight back on after they finish dieting. This is why you'll often hear about celebrities adopting a diet for a few weeks in preparation for a certain role - they're not designed to be carried out indefinitely and could even pose a health risk if they are. But, that's not to say that all celebrity diets are without merit. We've rounded up 14 and asked an expert for her verdict on which might be worth trying if you want to lose weight...
Maddy Biddulph is a qualified L3 personal trainer and weight loss advisor and helps women over 40 navigate menopause by improving their physical and mental strength. At Maddy Biddulph Personal Training, she runs one-to-one, online and small group training for menopausal women who want to get fit to ease symptoms and feel like themselves again.
1. The Atkins Diet
The Atkins diet is a low-carbohydrate fad diet devised by Robert Atkins in the 1970s, marketed with claims that carbohydrate restriction is crucial to weight loss, because it will cause the body to use up its fat stores more quickly.
Kim Kardashian followed the Atkins 40 after giving birth to Saint West, and this is a variation of the Atkins diet that involves eating 40g of carbohydrates per day. She had previously decided that the more restrictive Atkins 20 was too intense for her while she was breastfeeding.
Kim told Women's Wear Daily that she was motivated to lose 60lbs by her upcoming GQ cover shoot. She said: "It was really hard for me to diet [with the] first baby. This time was so much easier and I realised [it comes down to] the food. I mean, I love to work out and you definitely have to work out to tone up, but so much of it is how you eat."
But while Kim K might be a fan of the Atkins diet, personal trainer Maddy Biddulph says warns: "The body needs large amounts of macronutrients including carbohydrates, fats and protein to function efficiently. Cutting a major food group out like carbs means the body can't do its job properly, and this can lead to low blood sugar, constipation and kidney problems."
She adds, "Another issue is the Atkins diet is not sustainable - the key to losing weight is finding a healthy eating plan that you can stick to long term."
2. Raw vegan diet
A raw vegan diet consists of eating unprocessed, plant-based foods that are either completely raw or heated at very low temperatures. It has been followed by several high profile celebrities, including pop star Lizzo, actress Anne Hathaway and tennis star Venus Williams.
Lizzo has been vegetarian for several years and went vegan in 2020, telling Vanity Fair, "I'm not a vegan to lose weight, I just feel better when I eat plants."
She's famed for sharing her vegan recipes on social media, and announced she was making the leap to raw veganism on her Instagram stories, sharing with her followers, "So since being vegan I've found that I eat a lot of meat substitutes, whether its tempeh or jackfruit or Beyond burger or whatever. So, I'm going to try to be raw for a little bit to try to get a sense of pure, raw veganism."
Meanwhile, Venus Williams adopted a raw vegan diet to relieve symptoms of Sjögren's syndrome, an autoimmune disorder that can cause extreme fatigue, joint pain, and digestive issues. However, in 2019 she told Insider that while she is still vegan, she no longer eats only raw foods.
"That way of eating was just hard to maintain for long periods of time. Sometimes you just need something more substantial - some rice, some potatoes - after a workout," she said.
Anne Hathaway has said she went raw vegan in preparation for her role as businesswoman Rebekah Neumann in the TV series WeCrashed.
But is raw or cooked food healthier? Every ingredient is different, and Maddy told us, "While eating more fruits and vegetables, and less processed foods, is good from a nutritional standpoint, a raw food diet has a lot of restrictions and limitations. It's cutting out major food groups and is very low in calories. When your calorie intake isn't enough, you're unlikely to be meeting your nutritional needs."
3. The Sirtfood Diet
The Sirtfood diet is a weight-loss program based on consuming foods high in sirtuins - known as 'sirtfoods' - which are thought to reduce bodily inflammation, burn fat and boost metabolism, according to a 2015 study in the Annual Review of Physiology journal. It has been suggested that following the sirtfood diet results in a seven-pound weight loss over the course of one week, while maintaining muscle.
This diet was brought to public attention by Adele, when it was widely reported she had turned to the weight loss plan, after revealing she had cut out caffeine, alcohol, cigarettes, and all "spicy, citrusy, and tangy" foods for a time.
However, Adele has since revealed in an interview with British Vogue that this was not the case, saying of her diet, "No intermittent fasting. Nothing. If anything I eat more than I used to because I work out so hard."
Personal trainer Maddy says: "Sirtuins are essential for healthy cellular metabolism, and work to protect us from inflammatory diseases as we get older, so this diet has anti-ageing benefits. Studies have shown that they also help to slow cell ageing, by reducing the rate that cells divide.
"However, while a calorie deficit is needed for weight loss, under-eating can cause health issues, from headaches and fatigue to dizziness and gallstones. And while most of the foods on the Sirtfood diet are nutrient-dense, going several weeks without other food groups can lead to nutritional deficiencies."
4. The Alkaline Diet
Victoria Beckham, Kelly Ripa and Kirsten Dunst have all reportedly followed the alkaline diet in the past. It involves eating lots of highly alkaline food, such as fresh fruit and vegetables and whole foods, and avoiding too many acidic foods.
The thought behind the alkaline diet is that diets high in certain foods, such as meat and grains, and low in others, such as potassium-rich vegetables and fruits, can cause imbalances in blood pH that lead to a variety of health problems.
In 2020, talk show host Kelly told People, "It has changed my life, it's changed the whole way I think about food." Although she did admit that she still drinks coffee.
In addition, her nutritionist, Daryl Gioffre, told Women's Health, "It's just the way she's been eating for years and she feels really good, so she's not going to stop." He added that "99 per cent of her diet is plant-based."
Meanwhile, Victoria Beckham previously tweeted about her love for Honestly Healthy, a recipe book that follows the alkaline diet.
But while there is little harm in following the alkaline diet, it's unlikely to transform your weight loss journey. "This diet might result in weight loss at first because it avoids high-calorie processed foods and sugars, but there is little scientific evidence to support the benefits of the alkaline diet," Maddy says.
"Plus, the diet is plant-based, so you will need to supplement with extra protein and vitamins to stay healthy."
5. The Mayr Method
The Mayr Method is a set of principles that encourage eating nutrient-dense foods and promote mindful eating, as well as emphasising the importance of taking time to chew food, avoiding snacking and drinking plenty of water - all of which may contribute to weight loss.
This diet also limits added sugar and processed foods, both of which can contribute to weight gain.
Rebel Wilson popularised the Mayr Method after she lost over 60lbs during what she called her 'year of health', which she embarked on after visiting the VivaMayr health resort in Altaussee, Austria.
In 2020, Rebel Wilson told People, "I've really changed to eating a high-protein diet, which is challenging because I didn't use to eat a lot of meat." She added, "I eat fish, salmon, and chicken breast" and said, "It doesn't mean every week is a healthy week. Some weeks are just write-offs, and there's nothing you can do about that."
But what's PT Maddy's verdict? She says: "The Mayr Method focuses on gut health and mindful eating, which is great, but it also bans certain food groups including dairy, as well as gluten, sugar, alcohol and coffee, so it may not be wise for anyone with a history of disordered eating. Plus, it is based on some concepts that aren't scientifically proven, such as the Alkaline Diet."
6. Intermittent fasting
Intermittent fasting is a popular weight loss method among a number of celebs, including Jennifer Aniston, Kourtney Kardashian, Halle Berry, Scarlett Johansson and Vanessa Hudgens to name a few.
It involves abstaining from eating for extended periods of time, followed by a period of eating normally, and is a key aspect of diets such as the Fast 800, 16:8, and 5:2 diet plans.
Jennifer Aniston has previously said she fasts for 16 hours out of the day, while Scarlett Johansson fasts for 12 when following this diet. Kourtney Kardashian explained on her lifestyle site Poosh that she would also not eat for 14 to 16 hours after dinner, writing, "I wouldn't eat past 7pm at night and then I would wait to eat the next day until after my morning workout, which would be around 10.30am or 11am."
But despite its popularity, intermittent fasting isn't for everyone. Maddy has some praise for this weight loss method, explaining: "There's growing evidence that intermittent fasting can help with short-term weight loss, and it may reduce the risk of Type 2 diabetes and heart disease."
But she adds, "However, a study in the Journal of Abnormal Psychology found that fasting can increase the risk of disordered eating, particularly bulimia and binge eating."
7. 22 Days Nutrition
Based on the idea that it takes 21 days to break a habit, the aim of the 22 Day Nutrition Diet is that by 22nd day of this meal plan you will have started to incorporate new habits - like a plant-based diet - into your lifestyle.
Beyonce adopted this diet ahead of her 2018 Coachella performance and documented her journey in a YouTube video. In fact, Beyonce actually followed the plan for 44 days to reach her goals.
She says in the video, "I'm back onstage after giving birth to twins. I was a woman that felt like my body was not mine."
For those tempted to try Beyonce's 22 day vegan diet, Maddy advises taking supplements including B12, omega-3s, calcium, iron and vitamin D to make sure you are still getting all the nutrients your body needs. She adds, "Vegan plans can often be very low in calories, and I would never recommend anyone go under 1,200 kcals a day, as this could potentially slow down your metabolism - which means you'll burn less calories at rest and during activity, and will need to eat less to avoid becoming overweight."
She also advises considering whether a vegan diet will be realistic and enjoyable for those considering it, saying, "For long-term and sustainable weight loss, you need to follow a healthy eating plan and make it a lifestyle - something you can stick to and enjoy, rather than a short term fix that makes you miserable."
8. 5 Factor Diet
Created by celebrity trainer Harley Pasternak, the 5 factor diet involves eating five meals a day that are made up of just five ingredients and take under five minutes to prepare. The meals should consist of high-fibre foods, lean proteins, healthy fats and low GI carbs (carbohydrates that are slower to raise blood sugar levels).
The plan also recommends exercising five days a week and targeting five muscle groups per workout.
Megan Fox reportedly follows the 5 factor diet, and celeb trainer Harley previously revealed that she's a fan of salmon. He told Glamour, "Megan Fox finally listened to me…she is now a salmon fan. She will have salmon at least once a day. She'll go have a bunch of salmon sashimi and she'll have a cucumber salad and miso soup and some edamame."
If you're going to try one celebrity diet from this list, Maddy reckons the 5 factor diet is the best option. She says, "This diet plan is one of the more sensible of the lot. It encourages eating plenty of protein and fibre, both of which are very filling, which can help with weight loss because you are less likely to overeat."
Maddy adds, "It also promotes regular exercise, including a mix of aerobic and resistance training, which research has shown is good for fat burning, building muscle and increasing bone density - this is especially important for women over 40 who are more at risk of osteoporosis."
9. Baby food diet
Yep, you read that right. The baby food diet is based on the idea that eating small jars of baby food to restrict calorie intake will lead to quick weight loss, and the original baby food diet - which was never formally published - called for eating baby food all day followed by a regular 'adult' meal in the evening.
Some people following the diet may eat a few jars of baby food each day as low-calorie snacks, while others might replace one or two meals a day with baby food.
It has been widely reported that actress Reese Withersoon adopted the baby food diet in the past, though she has not confirmed this herself. In an interview with InStyle, the actress listed green smoothies, lentil soup, pasta, and fried steak among her favourite foods.
Not only is the thought of eating baby food pretty unappealing, it's not recommended by PT Maddy either. "I definitely wouldn't recommend following this diet, as it's virtually impossible to meet an adult's nutrient needs while eating baby purees," she says.
"When you don't eat enough, the body goes into survival mode and starts breaking down muscle to use for energy. Your body will also slow down the metabolism in an effort to conserve energy, which can lead to weight gain."
10. Grapefruit diet
There are variations on the grapefruit diet, but it generally involves eating one grapefruit at each meal, along with meat, eggs, other foods that are rich in fat and protein, and certain vegetables. It also often involves restricting calories to as little as 800 per day.
Supposedly, grapefruits contain fat-burning enzymes that mean rapid weight loss can be achieved on this diet.
Actress Brooke Shields popularised the grapefruit diet, however her days of restrictive eating seem to be behind her, as she more recently told Healthy Living, "I don't think there's a trick to being healthy; I think we all know what our limitations are. There's no 'drink lemon juice after fried chicken.' It's about being honest with yourself and saying, 'Yep, I'll have to eat less and exercise more than I'm consuming,' or 'I'm going to have to lay back on drinking and not sleeping.' Balancing seems to be the biggest tip."
And Maddy agrees that it might be time to leave the grapefruit diet behind - although there's nothing wrong with adding these citrus fruits into a nutrient-rich, balanced diet.
"There's limited research to prove that grapefruits have fat-burning enzymes, however they are low in calories and full of vitamin C, which is good for the immune system," Maddy says. "Meanwhile, extreme calorie restriction can slow the metabolism and lead to side effects including dizziness, nausea and headaches."
11. 7-day colour diet
Followers of the 7-day colour diet (also known as the rainbow diet) can only consume foods of a specified colour group for the first six days - so on day one only red foods are consumed, on day two only orange foods and so on. On the seventh day, they eat foods containing all colours.
Christina Aguilera is reported to have followed this diet, and some sources claim she lost 40lbs while following it.
It's true that eating a variety of coloured foods will provide you with lots of different nutrients, so the 7-day colour diet might be a good way to introduce you to new foods that will benefit your diet. However, there's no real health benefit to sticking to one colour a day, and don't forget to include proteins and whole grains as well as those colourful fruits and vegetables.
As Maddy says, "Eating a colourful rainbow of foods is a good way to get more fruits and vegetables into your system. But the 7-day colour diet seems like a slightly complicated way of doing it.
"Instead, I would just aim for a good variety of coloured foods on your plate so that you are increasing your intake of different nutrients to benefit overall health."
12. M-Plan
Followers of the M-Plan, also known as the mushroom diet, replace one meal each day with a mushroom-based meal for 14 days. Proponents of the M-Plan claim that the diet can reduce fat in the thighs, hips, and waist.
It's widely reported that pop star Katy Perry follows the mushroom diet, and in fact the Mirror suggested that a boost in mushroom sales could be due to the singer and other stars popularising the diet.
However, PT Maddy is sceptical about this celebrity diet. "You can't choose where the fat comes off your body, so claims that you can spot reduce weight on the thighs, hips and waist are false," she says.
"On the plus side, mushrooms are nutritious and low calorie. They're also high in protein, which makes them filling, so eating more of them might help to keep you fuller for longer and be less likely to give in to cravings. But focusing on meal substitution rather than a balanced diet doesn't encourage healthy habits long-term."
13. The Dukan Diet
The Dukan Diet is a low-carbohydrate and low-fat meal plan built around eating primarily lean protein, drinking water and taking a daily walk for about 20 minutes. The idea is that consuming large amounts of protein will aid weight loss such foods more energy to digest and leave you feeling fuller for longer - reducing the need to snack or over-eat.
Kate Middleton reportedly followed this diet ahead of the royal wedding and after pregnancy - though Buckingham Palace has denied this rumour.
According to Harper's Bazaar, staples of the Princess of Wales' diet include watermelon salads and lentil curries - as she prefers to eat plant-based meals for lunch - with roast chicken often served for dinner. They add that royal chef Darren McGrady previously revealed that sticky toffee pudding is Kate's favourite dessert.
Maddy says, "The Dukan diet appeals to many people because you don't have to count calories or weigh food, and you can drop a lot of weight quickly, which can be highly motivating."
However, she adds: "The trouble with this is, rapid weight loss often equates to rapid weight gain as soon as you return to eating normally. The best way to lose weight - and keep it off - is to be in a calorie deficit."
14. Juice cleanse
Juice cleansing is a fad diet which involves consuming only fruit and vegetable juices while abstaining from solid food. It has reportedly been popular among many celebrities, including Blake Lively, Nicole Richie and Miranda Kerr.
"A juice cleanse is a good way to get some extra nutrients and can produce rapid weight loss, but mainly because you are severely restricting your calorie intake - and this is not advisable long-term," says Maddy.
"Plus, who wants to drink their food?" she adds. "It is so joyless and monotonous, plus chewing is the first step of digestion and designed to help the stomach process food properly."
And if that isn't enough to put you off, Maddy says, "Juice cleanses can involve a lot of fruit, which contain high levels of carbs in the form of sugars. This can create spikes in blood sugar, especially for diabetics. Consuming too much of the sweet stuff can also increase the risk of developing Type 2 diabetes."
Parenting advice, hot topics, best buys and family finance tips delivered straight to your inbox.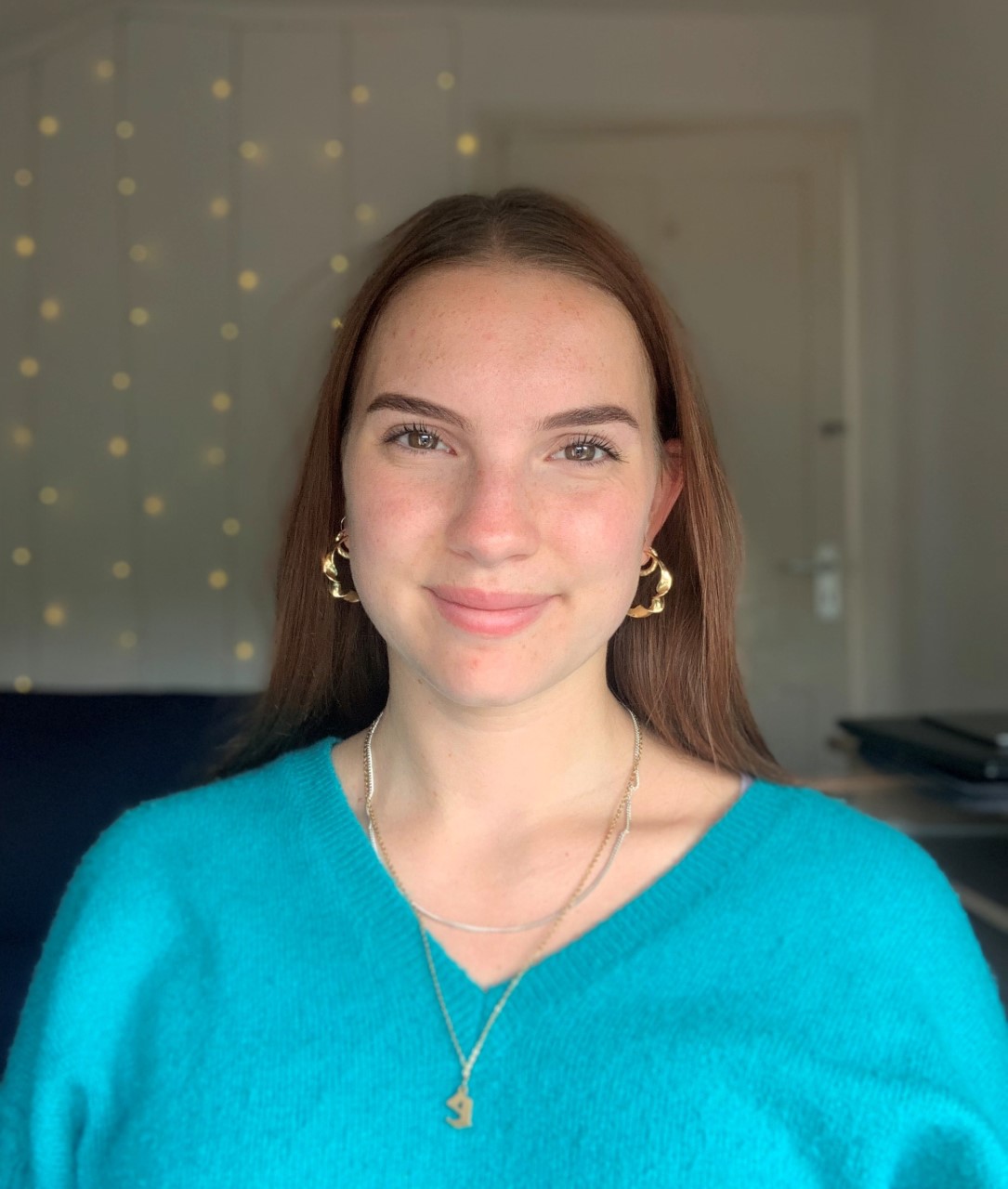 Ellie is Goodto's Feature Editor, having joined the team as a Junior Features Writer in 2022, and covers everything from wellbeing for parents to the latest TV and entertainment. Ellie has covered all the latest trends in the parenting world, including baby names, parenting hacks, and foodie tips for busy families. She has a distinction in MA Magazine Journalism from Nottingham Trent University and a first-class degree in Journalism from Cardiff University, and previously Ellie has worked with BBC Good Food, The Big Issue, and the Nottingham Post, as well as freelancing as an arts and entertainment writer alongside her studies.