Chef and campaigner Jack Monroe announces engagement to partner Louisa Compton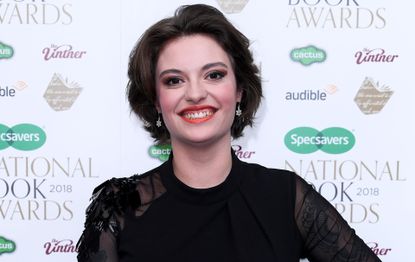 (Image credit: REX/Shutterstock)
Jack Monroe has announced her engagement to partner Louisa Compton.
The British food writer, chef and journalist took to social media to reveal her happy news with a sweet photo.
Posting an image to her Twitter page that shows the betrothed couple displaying their sparkly engagement rings, the 30-year-old wrote: 'I've been keeping this a secret until we told our mums, but @louisa_compton said yes!!'
The excited fiancée also posted the image to her Instagram page, writing: 'The last 20 months have been a glorious adventure in love, life, and learning, and I'm very happy to share this glorious news with you all. I love you @louisa_compton 😍 and am a very happy'.
Fans and co-workers rushed to congratulate the poverty activist and her TV producer fiancée, with comments including: 'Congratulations! May all your years together be happy ones', 'Congratulations to you both. Such sunny news', 'How lovely to log on to Twitter and see some GOOD news! Congratulations to you both' and 'YAAAAS CONGRATULATIONS!!'.
One eager follower even inquired about when the couple are planning to walk down the aisle, writing: 'Massive congratulations to you both. Is a date set?'
And another commended the pair for prioritising their families, commenting: 'Congratulations to you both & so lovely you waited to post the news before speaking to your mum's'.
The excited couple even received well-wishes from a host of well-known faces, with TV cook Nigella Lawson (opens in new tab) tweeting 'Congratulations', activist and TV presenter Katie Piper adding 'Woo hoo congratulations', and Irish actress Bronagh Waugh commenting 'Ach! Huge Congratulations to you Jack & to the lovely @louisa_compton Absolutely gorgeous news!!!'
Jack became well-known back in 2012 with her food blog A Girl Named Jack, which has since been renamed Cooking on a Bootstrap.
On the blog, the activist, who is known for campaigning on poverty issues, shares recipes for healthly meals that can be made without spending too much money.
In the past, she used the site to share her experiences of raising a young child, her son, as a single parent while living on a low budget (opens in new tab).
She recently revealed that she has suffered with alcoholism in the past, but is now in recovery.
Congratulations to the engaged couple on their happy news!