Aren't they meant to protect us? New documentary investigates police on the wrong side of the law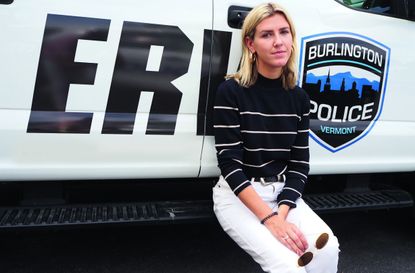 They're a symbol of power and protection, a group within society we rely on when we are at risk or in trouble, but a growing number of police officers are swaying to the wrong side of the law.
In a new BBC Three documentary Abused by the Police? airing on Wednesday presenter Ellie Flynn (pictured above) uncovers the sickening scale of police in the USA sexually abusing women in their custody. She meets three women who all claim to have been a victim of officers' advances, and who are speaking out for the first time about their harrowing experiences.
They're not alone. Professor, former police officer and lawyer Philip Stinson says there were 2,200 cases of police sex abuse in the USA reported in the press over 10 years, with around half the victims under 18.
'People have no idea of the scope of the problem,' he said. 'It's just the tip of the iceberg. I have to assume the problem is much, much larger because many of the victims are terrified of reporting the crime. Who do you call if you've been sexually assaulted by a police officer?'
A little-known loophole banned sex between correction workers and prisoners in New York State, but didn't specify police; and it applied to 35 US states. Since the programme was made, a bill has been passed making it illegal for police to have sex with anyone in their custody. But what of the trail of destruction already left behind, and is the bill enough to stop officers abusing their power?
The facts
● On average, a serving US police officer is arrested for a sex crime every 35 hours ● Police officers in the USA were charged with forcible rape 405 times between 2005 and 2013 ● Only 15.8%-35% of all sexual assaults in America are reported to the police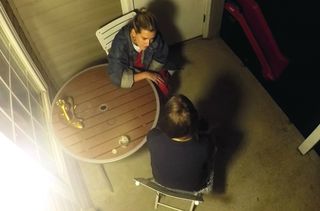 'Who would believe a drunk 22-year-old girl?'
A woman, identified only as Megan, says she was sexually assaulted by two police officers. In 2011, when Megan was just 22, she'd been out drinking with friends when a police officer waved her over to his patrol car. She wanted to go home, so when the officer asked her to get in, she agreed. 'He told me to get in the front as I hadn't been arrested,' she says. 'I remember one of the officers touching me, and I knew at that point I was trapped.'
What happened next would mentally scar Megan for the rest of her life. She says one of the officers made her perform oral sex on him before they drove back to her house and he led her inside in handcuffs.
She remembers one of them asking her, 'Are you ready to be tag-teamed by two cops?' before they assaulted her in her bed.
It was only when she started screaming for her neighbour's attention that they fled. 'They immediately called the police and I just knew that was not who I wanted them to call,' she said.
'If nobody had heard me, I would never have said anything. The police are in charge – and who would believe a drunk 22-year-old girl?'
Wrongdoing denied
The officers, Paul Clavijo, and Juan Vasquez, both then 41, claimed the sex was consensual, but in May 2011 the duo were indicted on 26 counts of criminal sexual assault, criminal sexual abuse and official misconduct.
However, after a three-year investigation, the two officers were offered a plea deal. They each admitted to felony official misconduct that alleges no sexual wrongdoing on their part. As as result, they were sentenced by a judge to two years of probation.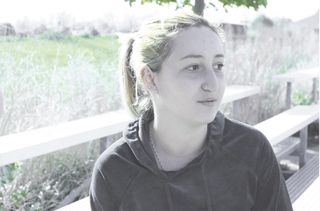 'I am not keeping my mouth shut'
Two police officers were accused of sexually assaulting Anna Chambers in September 2017. Anna, now 20, from New York, said Eddie Martins and Richard Hall had approached her as she sat with friends in a remote field. When they took her away in an unmarked car and asked her friends not to follow, she claims they began the attack. 'They acted like they'd done this plenty of times before,' she says.
Around 18 months after the attack, rape charges against Hall and Martins were thrown out by the court – despite the fact both their DNA was found in Anna's body. They both claimed the sex was consensual and cited 'inconsistencies' in Anna's statement, including her outfit and the route they took when they drove her.
New bill passed
The court also used Anna's promiscuous social-media photos to challenge her. She said, 'I am not keeping my mouth shut. They messed with the wrong girl.'
In light of Anna's case, in 2018, New York State passed a bill making it illegal for police officers to have sex with someone in their custody. As the bill was passed after the alleged assault on Anna, it will not impact the outcome of her case.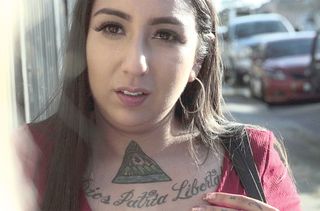 'They took advantage of me'
Jasmine Abuslin, now 21, was just 12 when she started as a sex worker along the International Boulevard of Fruitvale in Oakland, and it was two years later that she says she started sleeping with police officers, sometimes for money.
Despite the fact it's illegal in Oakland for an officer to have sex with someone under arrest and the age of consent is 18, she claims she was involved with more than a dozen officers. It was only when one of those officers, Brendan O'Brien, committed suicide and left a note detailing their relationship that the full story emerged. 'A brother of a friend molested me and, afterwards, he handed me some money,' says Jasmine. 'I thought, "If I let these men do this to me, I'll get something out of it."'
Four convictions
She said that after one police officer had sex with her, a stream of others followed – even when they were on duty. 'They'd say they'd heard I was good at this or would do this. Instead of helping me or giving me resources for help, they took advantage of me.'
Four officers were convicted of sexual unprofessional misconduct and 12 in total were disciplined. Jasmine also received a $989,000 (around £800,000) settlement from Oakland City.
It happens in the UK, too
This terrifying issue is not exclusive to America. In fact, nearly 1,500 accusations of sexual misconduct were made against police officers in England and Wales between 2012 and 2017.
A Freedom of Information Request found that 371 complaints were upheld and 197 officers were either sacked or they resigned. The stories include one of an officer in Durham who tried to develop intimate relationships with vulnerable women and an officer in Devon and Cornwall who attended a victim's address and got in the shower with her naked.
Abused by the Police? is on BBC Three Online, BBC iPlayer and BBC One at 10.35 on 4 September
Parenting advice, hot topics, best buys and family finance tips delivered straight to your inbox.