8 books you must read before watching the film adaptation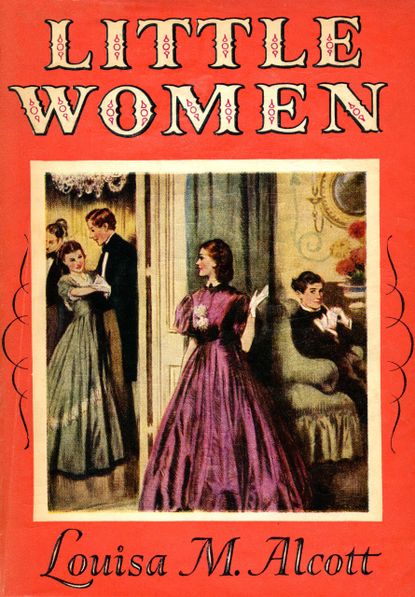 (Image credit: Alamy Stock Photo)
Full of dramatic twists and turns, many of our most popular books are forever being turned into film adaptations, including the recent release of Little Women.
But as enjoyable as movies are, sometimes it's just not the same as reading the novel.
To ensure you don't miss out on those crucial plot points, here are 8 books you should read before going to watch the movie adaptation.
Little Women by Louisa M Alcott
The timeless classic is soon to hit the big screens, but this book needs to be read before being experienced as a movie. You will quickly fall in love with the four main characters – sisters Jo, Beth, Meg and Amy who illustrate the struggle of being a woman in the 1860's. Set in a small New England town during the Civil War, the novel takes you on an emotional journey that will leave you hooked until the very end.
Gone Girl by Gillian Flynn
A novel filled with crime, suspense and deep dark secrets that will keep you guessing from the very beginning. The book is based on the marriage of characters Nick and Amy Dunne, which seems enviably perfect, until Amy goes missing from their home in Missouri without a single trace. As secrets begin to unfold, Amy's mysterious disappearance leaves her husband as the prime suspect to blame. Is Nick capable of murder? Gone Girl is an exciting thriller that you will want to read in one sitting.
The Great Gatsby by F. Scott Fitzgerald
The Great Gatsby is another classic set in the 1920's during the 'Jazz Age'. The main character Jay Gatsby is surrounded by wealthy socialites in the fictional area of West Egg. The novel reveals the characters' obsession with money and status, as Gatsby tries to impress Daisy Buchanan by hosting extravagant parties every weekend. Although Gatsby seems to have it all – money, popularity and charmingly good looks – he remains void of the one thing he wants the most, true love.
The Help by Kathryn Stockett
Kathryn Scott's debut novel is set in Mississippi during the summer of 1962 and explores the lives of three ordinary women – Aibleen, Skeeter and Minny. The book tells the story of black maids, Aibleen and Minny, who work for white high-class families. Skeeter, a daughter of the Southern family Aibleen works for, struggles with the boundaries set on her as a white female. Each character confronts the issues of race, social class and gender as these women have more in common than they realised.
P.S. I Love You by Cecelia Ahern
Cecelia Ahern's debut novel lives up to the hype by becoming a number one best seller. The captivating novel will tug on your heartstrings as you read about the life of Holly, an Irish widow who is heartbroken when she loses her husband Gerry to a terminal illness. Unable to cope without the love of her life, Holly starts receiving romantic letters written by her husband before he died, teaching her that life must go on. The novel is a must read for all ages, filled with moments that will make you laugh while also making you cry.
The Girl on the Train by Paula Hawkins
A psychological thriller that tells the story of three women who all live troubled lives – Rachel, Anna and Megan. The main character Rachel Watson is an alcoholic whose marriage has broken down and spends her days travelling on the same train commute. Rachel begins to become obsessed with a couple whose house she passes daily and wistfully longs for their 'perfect' marriage. One day Rachel witnesses something shockingly disturbing and suddenly Rachel, Anna and Megans' lives all become intertwined. There were many changes made for the film which left some fans disappointed, but the book was highly praised for it's intense and enticing storyline.
My Sisters Keeper by Jodi Picoult
Another emotional novel that explores the lives of sisters Kate and Anna. Kate has been battling leukaemia since she was a young child, but Anna has been her lifesaver – born as a product of genetic alteration to help keep her sister alive. Although Anna isn't sick, she has undergone operations and procedures from when she was a new-born. As Anna realises her life is no longer hers, she decides to do the unimaginable, even at the risk of tearing her whole family apart. The novel's ending is different than the movie so be prepared for two emotional experiences.
Pride and Prejudice by Jane Austen
A classic romantic novel written in 1813 that explores the life of heroine Elizabeth Bennet. The book illustrates the reality of being a woman during the 19th Century and deals with the challenges faced through the love story of Elizabeth and Mr Darcy. Fuelled with humour, the novel depicts society's expectations on marriage, education and status at a time where Elizabeth must learn to find out who she truly is.