Jacqueline Jossa admits she's 'not coping at all' over daughter Ella starting school
The mum-of-two shared a candid post.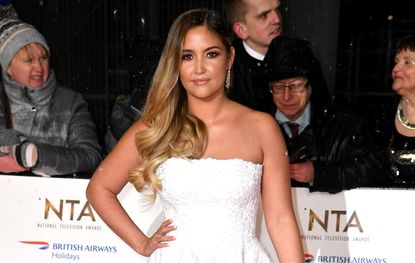 (Image credit: Getty Images)
Actress Jacqueline Jossa has admitted that she's feeling emotional about sending her eldest daughter Ella to school in September.
The mum-of-two shared a candid message on Instagram, asking whether any other parents were 'not coping at all' over the thought of sending their little ones into the big wide world.
Jacqueline - who is married to fellow actor Dan Osbourne - confessed that she keeps having 'soppy moments' thinking about the approaching school year.
However, she was quick to reassure that she was also excited for Ella, 4, to start this new chapter in her life, saying: 'I know she's gonna love it and I know she will grow so much.'
In the post, Jaqueline told her 1.5 million followers: 'It's sinking in slowly that my first angel love is going to start big school in a matter or weeks now! Any one else not coping at all.
'I keep having soppy moments and Ella now laughs at me and says, your going to cry aren't you! 😂. Don't get me wrong i am actually really excited for her, I know she's gonna love it and I know she will grow so much.'
She continued, writing: 'She fills me up! I'm going to make the most of having you close every single day while I can!
'Btw I am well aware that a lot of mums can't wait for school to start again because summer holidays are driving them potty!! For now I shall embrace having my girl with me 24:7 but I'll update you next year when I'm pulling my hair out and praying September to come😂'.
Many other parents admitted that they could fully relate to Jacqueline's struggle, with one saying: 'Still get them moments and I have one going into yr 4 and my baby girl in yr 1 😪.'
While another agreed: 'My baby boy starts school on September, and every time I think about it I want to cry (and usually do!) 💙'
Former EastEnders star Jacqueline is also mum to 1-year-old daughter Mia,
Amy is Senior Digital Writer across Woman & Home, GoodTo and Woman, writing about everything from celebrity news to health, fashion and beauty features. When she isn't obsessing over the latest dress drop from Marks & Spencer, you'll most likely find Amy out running, or with a cup of tea in hand ready to dive into a gripping new Netflix series.