Rachel Weisz opens up about her miscarriage for the first time
"Women had miscarriages, I've had a miscarriage"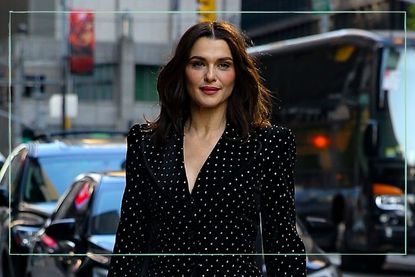 (Image credit: MEGA/GC Images)
Rachel Weisz, 53, has opened up about her miscarriage for the first time, candidly revealing, "Women had miscarriages, I've had a miscarriage."
Weisz, who is married to and shares two young children with fellow actor Daniel Craig, has spoken about her experience with miscarriage as part of a discussion around the negative reaction to scenes of childbirth and baby loss in her latest Netflix show Dead Ringers.
The Netflix horror come thriller series, according to Amazon Prime's synopsis, sees, "Rachel Weisz playing the double-lead roles of Elliot and Beverly Mantle, twins who share everything: drugs, lovers, and an unapologetic desire to do whatever it takes – including pushing the boundaries of medical ethics – in an effort to challenge antiquated practices and bring women's health care to the forefront."
Speaking on The News Agents podcast, Weisz admitted that she was "surprised" by the negative reaction many viewers had to the graphic childbirth and baby loss scenes in the show, revealing that she believed she was "just telling this story about the female experience and it didn't seem to have been like heightened or overdramatised.
"Women had miscarriages, I've had a miscarriage, so you suddenly see blood coming out of your body and these are just all part of a female experience of being alive," she added.
Understandably, Weisz, who is notoriously private about her personal life and prefers to keep intimate details out of the public eye, did not offer further details about her miscarriage.
Talking about the backlash to the show, she did say, "I think we're not used to seeing any of those things being represented cinematically or fictionally. So maybe this is breaking some new ground, this show."
The reaction to Dead Ringers has opened Weisz's eyes to the different views people across the globe have on 'women's choices,' she went on to reveal during the podcast. Talking about her thoughts on US anti-abortion activists, specifically those who believe in the death penalty, she said, "Both ends of life have different rules, it is very strange. Children have to be born but there's going to be no free healthcare for them. There's no free schooling for children under the age of five.
"And now every day, there seems to be more and more of a chance that you might get shot by an assault rifle at school. You can take life at the end of life; the government can choose to say you deserve to die. But at the beginning of life, a woman has no choice. How do you rationalise that?"
But for all the backlash, the actor still believes that the scenes other people think 'gory' or 'overdramatised' were really 'beautiful. Last month she addressed the graphic birthing scenes in the first episode of Dead Ringers on BBC's Woman's Hour.
She said, [The show's writer Alice Birch] and I were really interested in showing birth in the first episode. I think we felt like it was something we don't often see.
"We're incredibly used to seeing violence and people being killed, death, blood surrounding that. We're almost immune to that at this point. For me, it's a beautiful moment. It's something we're really interested in showing."
Royal News and Entertainment writer
Charlie Elizabeth Culverhouse is royal news and entertainment writer for Goodto.com. She began her freelance journalism career after graduating from Nottingham Trent University with an MA in Magazine Journalism, receiving an NCTJ diploma, and earning a First Class BA (Hons) in Journalism at the British and Irish Modern Music Institute. She has also worked with BBC Good Food and The Independent.