Top 10 tips for building relationships with 'estranged' grandparents in light of Meghan Markle's 'text updates to King Charles' about Prince Archie and Lilibet
'It's not our decision as parents to completely cut them off'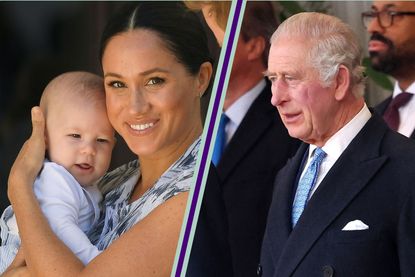 (Image credit: Getty Images)
In light of recent news that Meghan Markle is said to be 'texting King Charles' updates on Prince Archie and Princess Lilibet, parenting experts have shared their top tips on how parents can build relationships with 'estranged' grandparents.
Grandparents can play a huge role in child development stages from doing things to do with the kids to sharing fun facts for kids during their time together.
Whether they are a member of the royal family or not, parenting experts have shared their tips to help you build your relationship with them for the sake of your children.
It's no secret that Prince Harry and Meghan Markle's relationship with King Charles III has been strained in recent years, and as a result, their children Prince Archie, four, and Princess Lilibet, two, have only seen their grandfather a handful of times.
But royal author Omid Scobie, of upcoming new biography Endgame, claims the Duchess of Sussex has been sharing snaps of her adorable two kids with their estranged grandfather. He said he was "surprised" to learn that she had kept in touch with the monarch and that while she had not been sending the pictures of her children "directly" to Charles but insisted there is a "willingness there" from the duchess to have her children bond with their grandfather.
Amanda Jenner, parenting expert and founder of My Carry Potty, tells Goodto "I think the bond between grandparents and grandchildren is so important, so when they become estranged it is hugely sad, and often the only ones hurt by this are the children themselves.
"It is important that we set any differences aside and be considerate for the sake of the children and keep them up to date on their milestones, as most families at some point will reconnect later down the line, so it would be a huge void if memories are not made. Most children – once they are old enough – want to have a connection with their family.
She added, "I also feel it's not our decision as parents to completely cut them off because if they do start becoming part of their lives again, we need to keep some
consistent connection so they are not total strangers."
Top 10 tips to build relationships with estranged grandparents
Building relationships with estranged grandparents can be a sensitive and challenging process. Holly Zoccolan, parenting expert and founder of The Carol App - a parenting community platform for mums - shares her tips to help you navigate this situation. You know what's best for you and your family, so not all of these tips may work for you; every family is different.
Start with Compassion: Begin by acknowledging any past issues or conflicts that may have caused the estrangement. Approach the situation with empathy and understanding, recognising that people can change over time.
Open Communication: Reach out to the grandparents with a warm and inviting message. You can send a text, an email, or even a handwritten letter. Express your desire to rebuild the relationship for the sake of your child.
Regular Updates: Sharing regular updates about your child's milestones, achievements, and everyday life can help grandparents feel more connected. Send photos, videos, or little anecdotes to keep them involved even if they can't physically be there.
Extend Invitations: Invite them to family events, gatherings, and special occasions, even if you think they might not attend. This shows that you are open to their presence and want them to be part of your child's life.
Neutral Ground: If there's tension between you and the grandparents, consider meeting on neutral ground initially. This can help ease any discomfort and provide a more relaxed environment for interaction.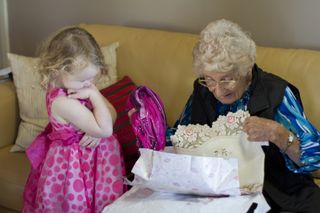 Seek Mediation: If the estrangement is particularly deep-rooted, you may want to consider involving a mediator, such as a family therapist or counselor, to facilitate communication and understanding between all parties.
Set Boundaries: While you want to encourage their involvement, it's essential to establish clear boundaries that prioritise your child's well-being. Make sure everyone understands their role in the child's life.
Be Patient: Rebuilding relationships takes time, and it's important to be patient. Don't expect instant results, and be prepared for setbacks along the way.
Focus on the Child: Always keep your child's best interests at heart. Explain to the grandparents that your primary goal is to provide a loving and stable environment for your child.
Regular Check-Ins: Once you've made initial contact, continue to check in with the grandparents regularly, showing your commitment to nurturing the relationship. Remember that every family situation is unique, and it may take time and effort from all parties involved.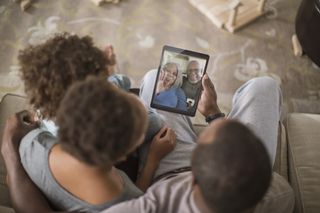 In other parenting news, there's why grandparents are the best, and you might wonder should the government pay grandparents who provide childcare?
Parenting advice, hot topics, best buys and family finance tips delivered straight to your inbox.