A baby sleep TikTok hack - with over 2 million views - comes with stark SIDS warnings
A viral TikTok baby sleep hack is deemed 'dangerous' by parents on the internet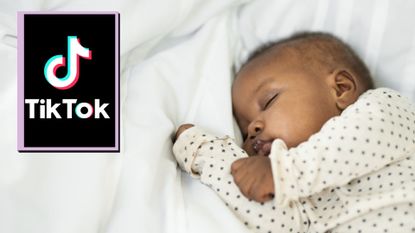 (Image credit: Getty images / Future)
Goodto Newsletter
Parenting advice, hot topics, best buys and family finance tips delivered straight to your inbox.
Thank you for signing up to GoodTo. You will receive a verification email shortly.
There was a problem. Please refresh the page and try again.
A viral TikTok baby sleep hack, which may seem like a good idea if your baby can't sleep without you, comes with stark Sudden Infant Death Syndrome (SIDS) warnings.
Now, we're not about shaming a new first-time mum who thought she was helping other sleep-deprived parents. But we are about sharing helpful information and the mantra, 'know better, do better'. Baby sleep is the holy grail of parenting, with many parents struggling to get a solid two hours of nighttime sleep in the newborn days. We get it and remember it clearly.
But baby sleep is also a time to invest in safety equipment such as the right baby cot mattress, and to be vigilant to dangers such as SIDS. It's also important to follow the latest safe sleep advice from orgabisations like the Lullaby Trust who caution against the use of loose bedding in cots.
The original TikTok post received 3.2 million likes, 328k saves, and 223k shares. The video shows a mum rolling a blanket into a sausage shape, laying her baby down for sleep, and then threading the sausage through the baby's legs and arms. A voiceover accompanies the 17-second clip: "Things I've learned as a first-time mum, part six. I don't know about you but I have one of those babies that want to be cuddled 24/7 so I found a way to trick her into thinking I'm still holding her. A rolled-up blanket between her hands and legs. This works great for afternoon naps and gives me a chance to do my own thing. Who knew.".
This original post has since had comments switched off. However @parentshack has gone on to share it - see below - suggesting people try it, with over 90k likes, 14k saves, and 11k shares. The post has received more than 770 comments, most of which warn parents how dangerous it is.
One follower simply questioned 'What about SIDS?' referring to Sudden Infant Death Syndrome. While another begged 'please don't do this, it's dangerous - baby could overheat'.
Baby sleep expert Sarah Patel agrees. "This setup is not advised by the Lullaby Trust who advise that babies up to the age of 12 months should be placed on their back for all sleep in a cot that is clear of loose bedding," she says. "Babies should not be placed into positions that they may not be able to get themselves out of because this can increase the risk of SIDS. Also, adding extra bedding can cause suffocating and overheating."
Another commenter wrote: 'They do this in NICCU as well :)' - NICCU being the Newborn and Infant Critical Care Unit. But another replied: 'While they have monitors on them. When leaving NICCU they specifically warn you NOT to do this at home.' Another agreed: 'My boy is in intensive care at the min and he's laid like this but been warned it's not safe to do so when he's home'.
One mum wrote: 'My daughter slept with a blanket every night and didn't come to any harm. There are so many do's and don'ts these days, it's so confusing for new mums' which received over 154 likes. This moment garnered replies such as 'survivor bias' and 'but it's important that attitudes like 'well I did it and my child is fine' don't become the norm. People suffered for us to have the info we have today'.
Safe baby sleep advice from Lullaby Trust
The Lullaby Trust is a well-known and recognised charity putting baby's safety first, and helping parents know the safest options. For example, when it comes to sleep, they advise 'putting your baby on their back for every sleep, day and night' and state that this is 'the best sleeping position for a baby as the chance of SIDS is particularly high for babies who are sometimes placed on their front or side'.
When it comes to bedding the Trust advises: 'Firmly tuck in sheets and blankets (not above shoulder height). Sleep your baby in the feet-to-foot position (feet at the bottom of the cot so they can't wriggle down under the blankets). If your baby needs an extra blanket make sure it is lightweight.'.
Alternatively, you could choose to use a well-fitting baby sleeping bag. Most sleeping bag manufacturers will recommend a sleeping bag is used when the baby is a certain weight (usually around 4kg or 8.8lb) rather than age, so make sure to check the product guidance before using it.
If you need any further help or advice, the following trusts and sites are trusted and useful sources of information:
Have a look at our guide to the best cot mattresses or the best cot bed where you'll find lots of tried-and-tested reviews. And, if you're still struggling with early starts then check out this helpful guide to why your baby is waking at 5am.
Video of the Week:
Parenting advice, hot topics, best buys and family finance tips delivered straight to your inbox.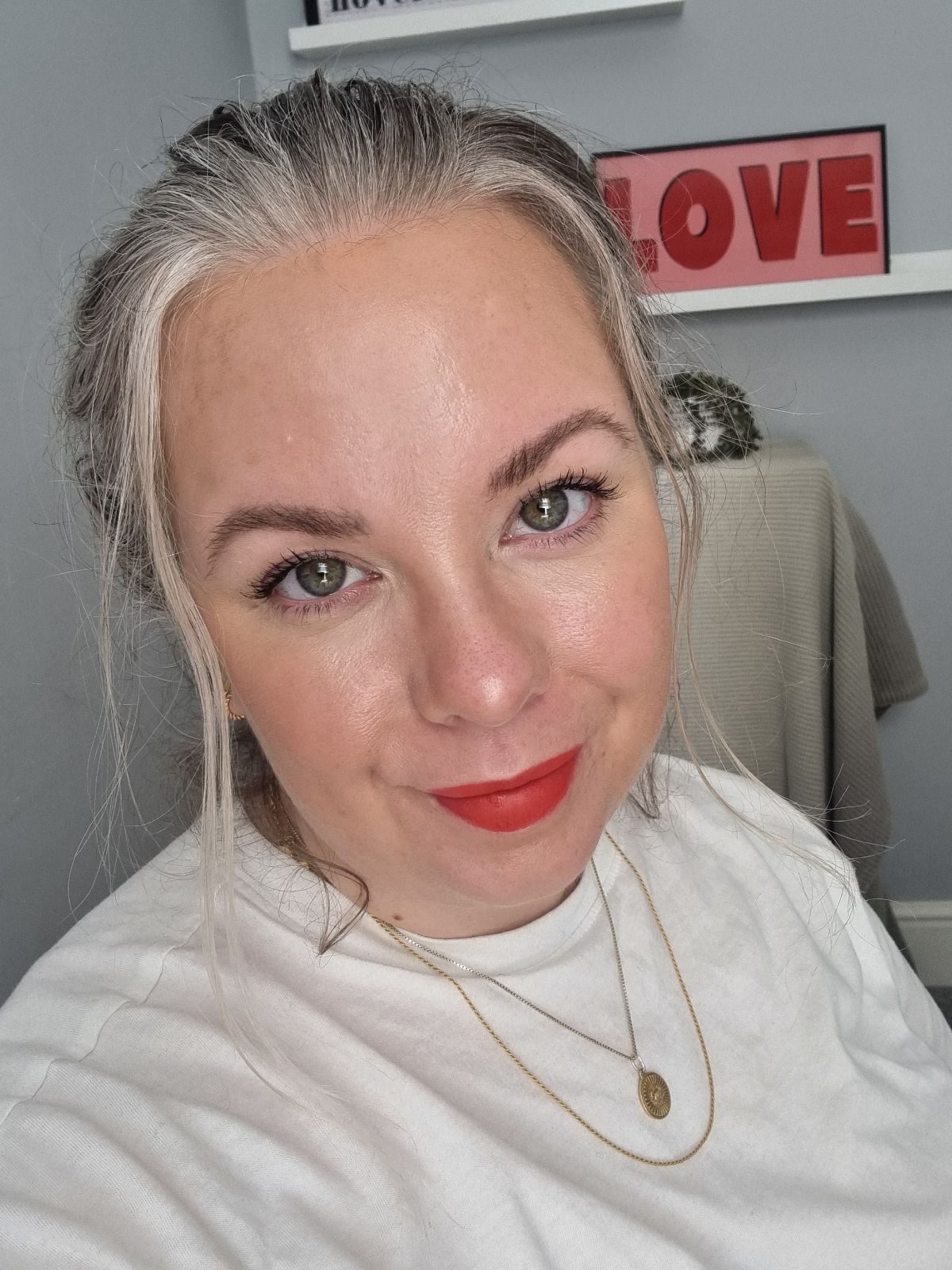 Stephanie Lowe is Family Editor at GoodTo covering all things parenting, pregnancy and more. She has over 13 years' experience as a digital journalist with a wealth of knowledge and experience when it comes to all things family and lifestyle. Stephanie lives in Kent with her husband and son, Ted. With his love of choo-choos, Hey Duggee and finger painting he keeps her on her toes.